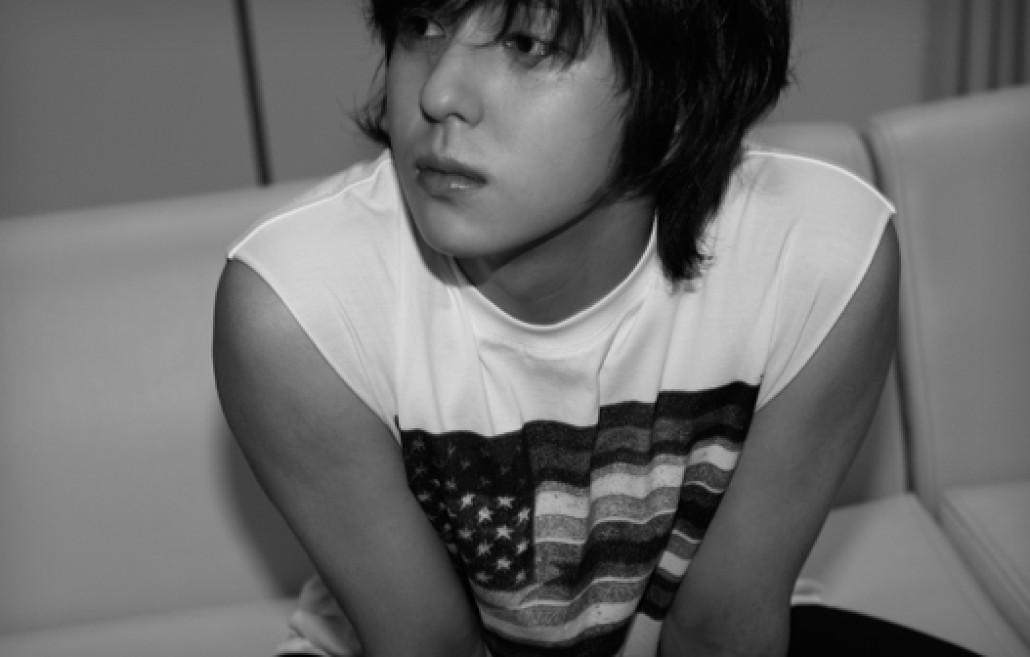 On August 18, a member left one of SM Entertainment's most popular groups and the K-pop world hardly stopped to consider the usual questions. There was no "why?" or "what now?" as there had been following departures from EXO, Girls' Generation, and f(x) over the past two years.
Instead, Kim Kibum's departure from SM Entertainment led, yes, to sadness from many Super Junior fans, but also to an almost overwhelming sigh of "it's about time" from the larger K-pop community.
For a fandom that has seen a lot of dramatic exits, Kim leaving SM Entertainment was one of the quietest major events to happen to one of K-pop's top acts. Which leads to the question of why the calm? Why didn't K-pop fans freak out about a departure from Super Junior?
Probably because Kim Kibum in actuality left being an active Super Junior member long ago, and the official statement that was shared by Kim on Instagram is just the final nail in a coffin that was already buried years ago.
[Just a note, several Super Junior members posted support for Kim's departure from SM, showing that there were no hard feelings, and fans were quick to notice that that Kim's official Instagram post said that he was leaving SM Entertainment but not Super Junior.]
---
---
Since debuting in 2005, Super Junior has seen a lot of scandals and drama amidst personal loss, accidents, fights, lawsuits, line-up changes, enlistments, and much more. But Kim's departure was something that had been expected, and accepted, almost since 2009 when he first went missing from the group amidst "Sorry, Sorry" promotions.
After he was absent from the follow up track to "Sorry, Sorry," "It's You," SM Entertainment announced that Kim would focus on his busy solo promotions. The group wasn't suffering, and had just seen legendary success with "Sorry Sorry," so the fact that Kim went MIA at this point in the group's career sent a pretty clear signal that he was happy to do his own thing. And Super Junior and SM Entertainment were, from the outside point of view, fine with that (it is unclear what arrangement the company had with Kim regarding compensation and Super Junior's career following his initial absence from the group.)
In essence, Kim Kibum left Super Junior unofficially in May 2010, when SM Entertainment confirmed that Kim would officially not partake in Super Junior activities for the time being. ELF, Super Junior's Everlasting Friends, continued to support Kim's solo career, and Super Junior even recently discussed welcoming Kim back if he were interested, but that ship had truly sailed long ago.
Why wasn't this a big deal then, and why isn't it now? In comparison to the departure of Hankyung (Han Geng) during the same period (2009-2010,) and the JYJ-TVXQ lawsuit (and the more recent Kris-Luhan-Jessica-Tao- Sulli exits), Kim's departure was phrased as anything but. He's been under the company until now, taking a few acting jobs now and then but essentially sitting as a lame duck. Why did SM Entertainment put up with it? That leads us to the fact that Super Junior probably should win the award for being the K-pop Group That Shouldn't Exist.
---
---
The fact that Super Junior began its tenth anniversary promotions this summer with the release of "Devil" is absolutely insane, to put it easily. Super Junior debuted as the project group Super Junior '05, with the intention of SM Entertainment rotating members in and out. The original line-up of twelve members was not supposed to stick. The addition of Kyuhyun and the removal of the year from Super Junior's name was momentous not only for the group's loyal fans because it meant that Super Junior was there to stay, but it also meant a change of path for the members.
Prior to debuting in Super Junior '05, Kibum was the most prominent member in Super Junior. As a model and actor, Kim was responsible for getting Super Junior's name out there, and took the role as one of the group's so-called visual members. And he got the job done, promoting as Super Junior's Kim Kibum on television.
Following the initial success of the group and then the 2009 glory of "Sorry Sorry," it was clear that Super Junior was going to stick around the K-pop world. So someone who had initially prepared to graduate from being a K-pop idol in a few years was forced to look at a possibly daunting career. As an ELF myself, I can admit that Kim Kibum's raps were decent at best, while his heart was truly in acting and modeling. For whatever reason, SM Entertainment didn't promote him well after he went on hiatus from the group, but Super Junior had gained exposure thanks to Kim's presence on television, and then when he wanted to call it quits, it seems like SM let him go at a time when bad PR would tank the company's stocks even more.
Kim Kibum was never integral to Super Junior, and Super Junior was never integral to Kim Kibum. So when he left initially, it was fine. And in 2015, when his contract expired, there was no drama. There was no lawsuits, or shocking interviews with the Korean press, or outrage from either side. There was civility, and an adult attitude towards the whole thing. Which is quite impressive for K-pop.
How do you feel about Kim Kibum's exit from SM Entertainment? Share your thoughts in the comment section below and be sure to subscribe to the site and follow us on Facebook, Twitter, Instagram, and Tumblr to keep up with all of our posts.
https://kultscene.com/wp-content/uploads/2015/08/sorry-sorry-kibum.jpg
672
1054
Tamar Herman
http://kultscene.com/wp-content/uploads/2018/02/KULTSCENE-LOGO-2018-TRANSPARENT-RED.png
Tamar Herman
2015-08-26 18:17:45
2015-08-26 19:12:05
The Curious Case Of Super Junior's Kim Kibum's Quiet Departure From SM Entertainment