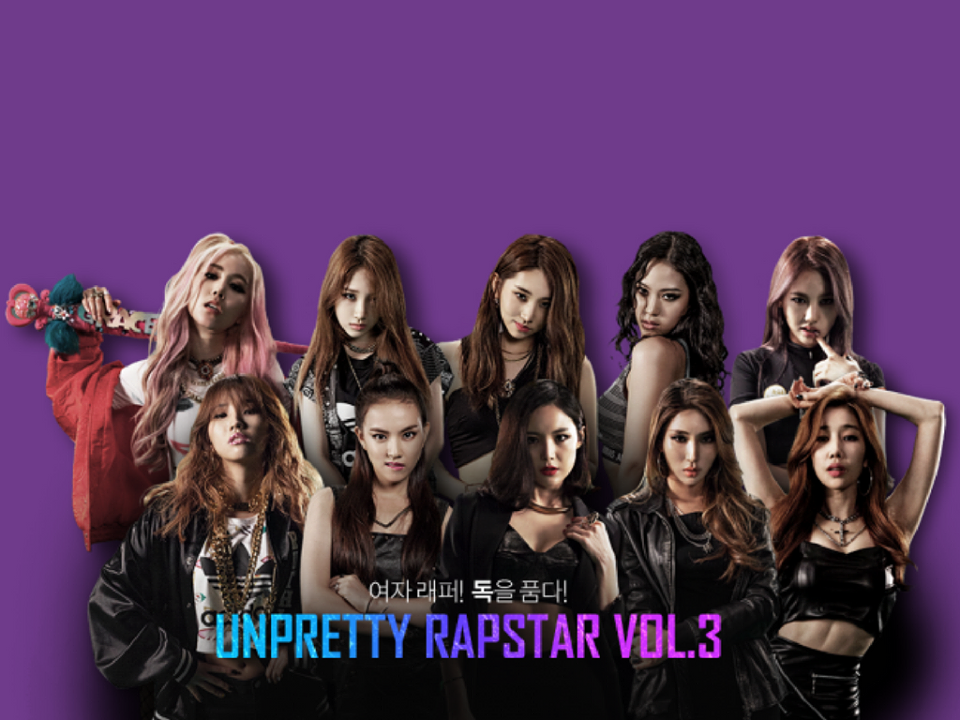 Rap music in Korea has gained acceptance in recent years to the point where it's earned space in mainstream culture, primarily through an increase in rap-focused reality shows. But while male hip-hop stars have begun becoming major players in Korea's entertainment industry, women aren't doing quite as well.
In the past, Korean rap has been filled with male artists. Women generally appeared only as members of OG hip-hop crews such as Uptown and Honey Family. Nowadays, we get to see more female rappers in Korea, but still very few compared with the hegemony of male rappers on charts, and awards and T.V. shows. But to say that Korea lacks good female MCs would be a false statement. So why aren't they getting the treatment they deserve? Shows like Mnet's Unpretty Rapstar highlight the issue.
Some contestants themselves are more problematic than others, but the larger evil is the show's format rather than specific individuals. Unpretty Rapstar could be a platform for female empowerment, and instead, it appears just to be usurping it for ratings.
---
---
The first season aired in January 2015 and was not only a local sensation, but also appealed to audiences overseas. The second season aired in September 2015 and brought even more attention to more female rappers. The third season aired in July 2016, and ended up catching less attention for the quality of performances and moreso for forcing beefs between the contestants. Not that there wasn't drama in the script of previous seasons; battles and diss tracks are a common thing in rap music and the hip-hop movement, but compelling women to take it more personally than they are willing to is a whole different thing.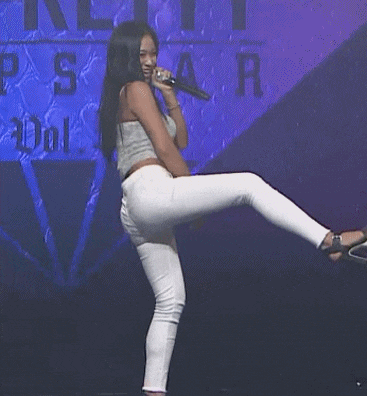 In first season, for example, Tymee said multiple times that she had no problem with Jolly V and no desire to continue fighting her. But it was suggested through the show's production that the two do so. Season two similarly did not waste opportunities to pit Heize and KittiB against each other on numerous occasions. Moreover, KittiB was constantly body shamed by the show for her curvier silhouette.
On the positive side, the show has contributed a lot to reveal unknown talents and gave more opportunities to female rappers who already had a solid career or were up-and-coming. However, the premise itself is problematic. It leads one to wonder whether a segregated space for women to rap in would be needed if they already had equal opportunities to showcase their work regardless of their gender. Women are able to appear on Show Me The Money, the male-dominated equivalent of Unpretty Rapstar, but few have made it to the final rounds.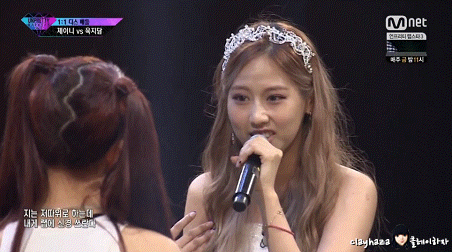 Moreover, it's not only the need for all-woman competition show that is questionable; the execution of the concept doesn't help much either. This year's season had less of a focus on the talent and experience of the contestants and instead veered towards focusing on and maximizing the drama between contestants. More often than not, it centered on their physical appearances — far more than it had during the previous two installments.
It is hard to take a show like this seriously when we see legends like Miryo (former member of hip-hop group Honey Family and current member of girl group Brown Eyed Girls) competing next to artists like Kassy, who is actually a singer that occasionally spits a few bars on her songs. Or when we see Grace, who gained more screen time due to charisma and creative outfits than actual talent.
Is that all women are for? To serve as entertainment?
And since we mentioned Miryo, it is relevant to say that even though, apparently, she was there because she wanted to, her presence on the show only serves to support the thesis that Unpretty Rapstar fails to help the cause of female union and empowerment. Kept in due proportion, Miryo is like Tymee (contestant on Unpretty Rapstar 1) and Gilme (contestant on Unpretty Rapstar 2): a talented and respected rapper with enough history to be on the position of a mentor, not a contestant.
Except for Yoon Mirae (who's au concour in any discussion about female Korean rappers) and some underground legends such as Choi Sam, Rimi, and Sleeq, almost every female rapper with considerable notoriety in Korea has already been on Unpretty Rapstar. When you unite the majority of female talent as competitors, especially considering that these competitors will be judged mostly by men, what you're saying is that you don't have women talented enough to be on a position of power, which is false.
Let's take the winner of Unpretty Rapstar 3 as an example. The very fact that Giant Pink was inserted into the show after being unfairly eliminated from Show Me the Money 5 is problematic.
Watching the cast of Unpretty Rapstar 3 performing on Show Me the Money 5 already gave viewers an idea of what was to come. Just like during Unpretty Rapstar 2, when Truedy got more bars on the group song and was favoured during the entire competition until she won, Giant Pink played a similar role in season 3 by receiving prominence on a performance featured on the same competition she was previously discarded by, as if they wanted people to be happy for her to be reigning on a female exclusive competition though she wasn't "good enough" to make it in Show Me the Money. It continually reinforces the "you're good for a girl" ideology; good enough for the girls, but not quite up against guys.
---
---
And, of course, Giant Pink won, even though she failed multiple times during the competition.
What's being questioned is not the contestants talent; that's arbitrary. Both Truedy and Giant Pink are very competent rappers, but the main thing is that it is hard to believe Unpretty Rapstar 3 didn't intend for Giant Pink to come out as the winner since the beginning. The whole scenario suggests that she would only be able to succeed as long as she did not try to be as good as a man.
The same could be said about Ash-B, a fierce girl with amazing flow who also got eliminated early on on
Show Me the Money 5
for no perceptible reason, that she was a woman. She later got reinserted into the third season of
Unpretty Rapstar
after failing during the second season. This time, Ash-B did much better and went much farther on the competition. But the concerning remains: if she is so qualified, why didn't they let her show all this talent in a competition that is supposed to be for rappers of any gender?
It doesn't help at all that women can only get attention when they are seen competing against each other. Instead of criticizing women, we should be asking ourselves why is it that they cannot get appropriate opportunities to showcase their work outside of the little arena in media designed for females only?
With that said, the benefits gained from participating in Unpretty Rapstar can't be ignored. It got Cheetah and Yezi to be featured as judges in another rap show; KittiB signed with Brand New Music, being now the only female solo act amongst names like Verbal Jint, San E, and P-Type; Heize got an all-kill on music charts with her single "Star" in Dec. 2016; Jessi's career finally took off after more than 10 years in the business. Those achievements certainly would have been less likely to happen if those ladies hadn't been on the show.
Will women in Korean rap ever have the respect and success they deserve? Will they be put in spotlight in situations different than forcefully battling their congenial or serving as entertainment? We sure do hope so. While we wait to see about a fourth season, we can surely say that 2017 has potential to be a better year for female rappers and that's, in a way, thanks to Unpretty Rapstar.
What are your thoughts on Unpretty Rapstar's portrayal of female rappers? Share your thoughts in the comment section below and be sure to subscribe to the site and follow us on Facebook, Twitter, Instagram, and Tumblr to keep up with all of our posts.
https://kultscene.com/wp-content/uploads/2017/01/16144015_10158370416855019_2025704802_n.png
720
960
Ana Clara Ribeiro
http://kultscene.com/wp-content/uploads/2018/02/KULTSCENE-LOGO-2018-TRANSPARENT-RED.png
Ana Clara Ribeiro
2017-01-19 16:33:00
2017-01-19 16:33:01
'Unpretty Rapstar,' crooked or boost to female Korean rappers?