By Courtney Lazore 
Released on November 30, 2015 as BTS' second installment in their "youth" trilogy, The Most Beautiful Moment in life Pt. 2, commonly known as HYYH Pt. 2 in a nod to its Korean title, is both a celebration of adolescence and a consideration of its growing pains. With thematic expressions of restlessness, love, frustration, longing, and a healthy dose of the social commentary BTS is now well known for, HYYH Pt. 2 established itself as an album that many could relate to. Even today, five years later, the album lingers in the minds of many fans as one of BTS' most impactful eras.
A continuation of themes from its predecessor HYYH Pt. 1 in April 2015, HYYH Pt. 2 helped solidify BTS' rising success. While the group received its first music show win with HYYH Pt. 1's "I Need U," HYYH Pt. 2 became BTS' first album to debut at number one on Gaon's Weekly Album Chart, later topping the Monthly Album Chart, and cracking the top five of Gaon's year-end chart. "Run" saw similar success as the group's first song to top Melon's real-time chart upon release.
But HYYH Pt. 2 did more than extend part one's themes and bolster BTS' commercial success. The album also contributed to BTS' fictional Bangtan Universe (BU). In particular, the music video for "Run" fits within the larger fragmented narrative of seven young men trying to survive and find happiness. Much of what is seen in the video is linked to the BU storyline, such as RM at the train tracks, V's graffiti, j-hope and Jimin in a hospital room, Jungkook and Suga's fight, j-hope's fainting, and the beach scene at the very end.
The BU narrative, which began with "I Need U," effectively allows BTS to delve into additional stories as extensions of their album concepts. These stories bring in themes ranging from severe poverty and broken homes to abuse and suicide, all serious subjects otherwise unexplored in BTS' work. Though difficult for some, these themes appeal to others as a way to confront and potentially resolve one's own issues. A story without a definitive end, the BU still generates many fan theories and explanations. 
---
---
HYYH Pt. 2 also continued BTS' emphasis on its members' artistic contributions. Nearly every track on the EP was co-written by at least one BTS member, and all but two members received songwriting credits from this release.
The album opens with the gritty "Intro: Never Mind," written by Suga, RM, j-hope, and BigHit producer Slow Rabbit. In his impassioned solo performance, Suga reflects on his youth and his decision to pursue music, encouraging others to also "never mind" the naysayers and to keep pushing forward, even though it's hard. The track's themes transition nicely into the title track, "Run."
With RM, Suga, V, Jungkook, and j-hope contributing to the songwriting, "Run" carries a lot of weight on this album. Lyrically, the song expresses the tormented nature of a young love where the narrator has lost himself, unable to stop running towards this love despite his wounds. Similarly, the music video utilizes movement well, with many scenes of BTS running and ample dynamic camera shifts. The members are depicted as uncouth hooligans and shown vandalizing cars, fighting, graffitiing, and evading the police. Though its themes are slightly extreme, many can appreciate the representation of reckless youth and the underlying melancholic feel of the track that, combined with the video's visuals, helps drive the message home.
Many of the remaining tracks on the album feature contributions from Suga, RM, and j-hope. "Butterfly," for instance, is a calming but emotional song that conveys the narrator's hesitations and fear of losing love. "Whalien 52" utilizes a clever portmanteau, referencing the 52-hertz whale, which communicates at a frequency no other whale can hear, a metaphor used to illustrate loneliness and isolation.     
Like BTS' earlier "Satoori Rap" from their 2013 album O!RUL82?, "Ma City" honors the members' hometowns across Korea. Injected with identity and evoking Korean dialect, or satoori, "Ma City" is representative of BTS as individuals who came together to form a cohesive unit. Though a subtle mention, j-hope's line "Everyone press 062-518" refers to the Gwangju Democratic Uprising —062 is Gwangju's area code, and 518 stands for May 18, when the movement began.
Social commentary is the most substantial in "뱁새 (Silver Spoon)." Co-written by RM, this song relies on the Korean idiom "If a crow-tit tries to follow a stork, it'll tear its legs," meaning that those who try to imitate someone will only hurt themselves in the process. With crow-tits (뱁새, baepsae) representing society's lower class and storks representing the upper class, this track takes a jab at society, calling it unfair and unjust. Identifying with the crow-tits, BTS speaks out for those who suffer under modern socioeconomic inequality.
"고엽 (Autumn Leaves)," with Jungkook also credited for songwriting along with the rappers, details a love that is withering away like dead leaves. That theme segues into the final song, "Outro: House of Cards." The only track not co-written by BTS, this smooth jazz song featuring only the bands' four vocalists is burdened with agony over a failed relationship that just won't end. The emotional performance by the singers ties into the running themes of pain and sadness expressed throughout the album.
---
---
Overall, HYYH Pt. 2 highlights the distress felt by many young people and communicates a message of perseverance. Nowhere does BTS suggest that suffering should cause one to surrender to misery—instead, the tone is that of experiencing one's emotions, no matter how painful, and then pressing on. This album also exists within BTS' larger conceptual timeline, which begins with the rebellious boys of the school trilogy, moving into the tormented youth trilogy, and then into dark temptation. The journey continues with self-love as a focus (Love Yourself), and currently ends with the introspection and self-development of the Map of the Soul series.
HYYH Pt. 2 is an album with timeless themes and messages, standing as a testament to both BTS' songwriting skills and focus on storytelling—two factors often cited by ARMY as reasons for becoming fans. As part of the "youth" trilogy, this album was one of the first catalysts in BTS' now seven-year journey to the top. Their experimentation with new musical styles and shift towards more story-based music videos created a foundation for later concepts, resulting in an ongoing narrative focused on growth and acceptance. And with the "youth" trilogy launching the BU, BTS' more recent work owes much to this early series. Since the success of HYYH, BTS has consistently presented albums in a similar format: music with stories at the center that resonate with people around the world.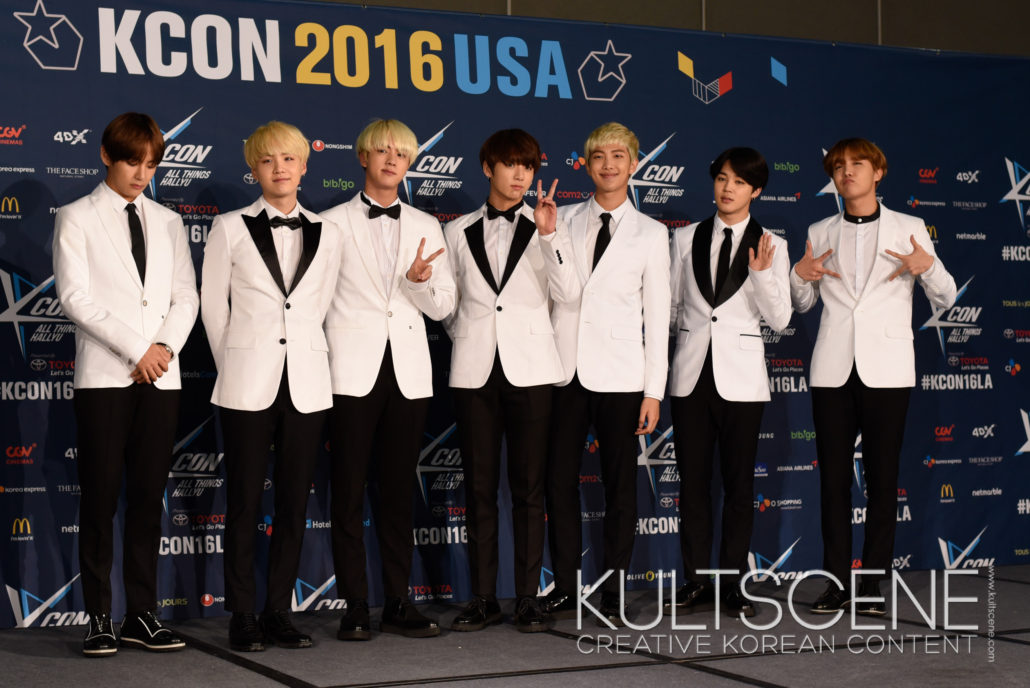 Like the ending screen of "Run" reads "HYYH, 2015.04.29 ~ Forever," BTS' story of youth and growth is truly never-ending.
What's your favorite song on HYYH Pt. 2? Let us know in the comment section below and be sure to subscribe to the site and follow us on Facebook, Twitter, Instagram, and Tumblr to keep up with all of our posts.
KultScene is a writer-driven website dedicated to creating a platform where diverse voices' takes on K-pop can be heard. This article was funded by a KultScene team writer. If you like this post and would like to see more by helping support KultScene's writers fund, please email us for more details.
https://kultscene.com/wp-content/uploads/2020/11/BTS-ANNIVERSARY.jpg
654
1080
KultScene
http://kultscene.com/wp-content/uploads/2018/02/KULTSCENE-LOGO-2018-TRANSPARENT-RED.png
KultScene
2020-11-30 11:28:59
2020-11-30 11:29:05
The legacy of wandering youth: BTS' 'HYYH Pt. 2,' 5 years later