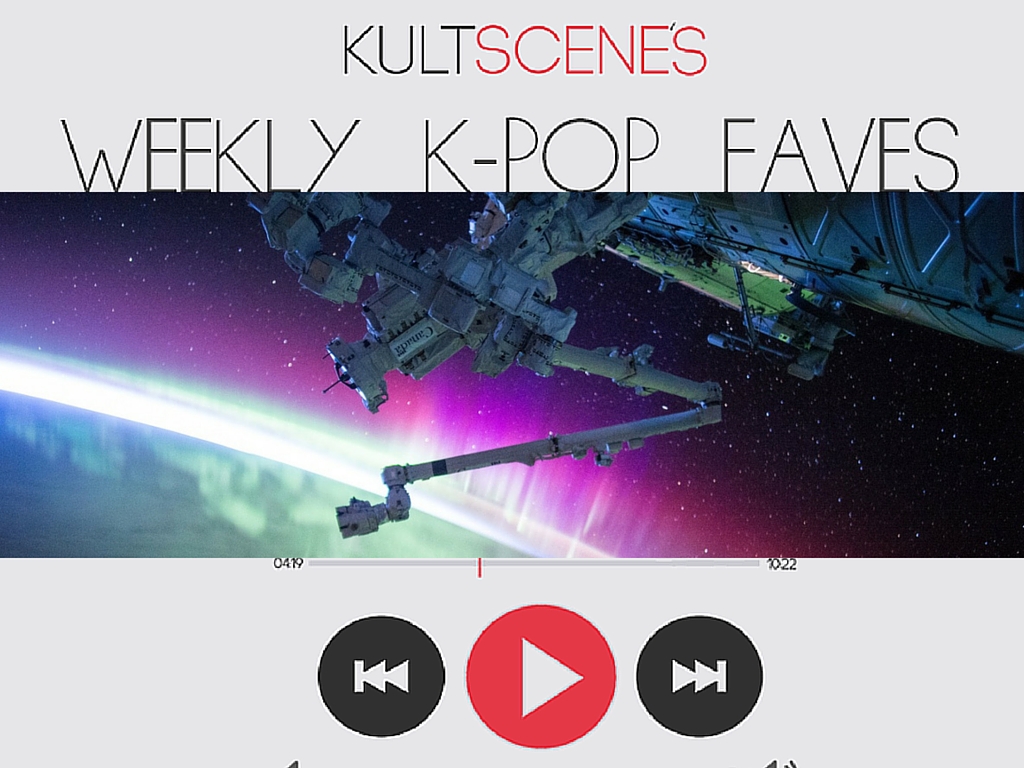 Summer's well underway and K-pop took a bit of a vacation over the past week. While we've recently received an onslaught of new releases, the middle of July lagged a tiny bit. Our writers highlighting songs by the likes of Hello Venus, Amoeba Culture artists, Stellar, and f(x) in our weekly column. Look at all those girl groups!
Take a listen and comment at the bottom of this page to let us know what song you like the most from the past week!
"Paradise" by Hello Venus (Released July 18)
To few people's attention, the girls of Hello Venus released the song of the summer this week. Produced by team Devine Channel, "Paradise" is a tropical doo-wop track made for days on the beach. Its music is lowkey with sporadic guitar licks and bursts of brass. "Paradise" really beckons with its vocals however. There's a great range and assurance of voice on display. New girls Yeoreum and Seoyoung open brilliantly with a cheeky rap and an enticing vocal respectively. The rest of the girls go on to show their own takes on similar styles all while adding a new hook of their own. Throughout the day I could get any part of this song stuck in my head and be more than happy. It's a perfectly pitched summer track made for only a digital release.
— Joe
"highfiVe" by Dynamic Duo, Primary, Boi B, Crush (Released July 21)
After a string of disappointing songs released this summer, Amoeba Culture artists came to the rescue. Dynamic Duo, Primary, Boi B, and Crush teamed up and put their amazing chemistry to good use to come out with "highfiVe". It makes you want to grab a drink and dance the night away in an outdoor bar or club — and not only because it's an ad for the Korean beer Cass. Seriously, how can you go wrong with Crush's buttery vocals, Dynamic Duo and Boi B's fiery verses, and Primary's hyped up beats? It might not be anything groundbreaking, but it's a fun track. And given the spot for summer anthem has yet to be grabbed, I'll take it.
— Alexis
"All Mine" by f(x) (Released July 22)
f(x) is back! Well, kind of. This past week, f(x) unleashed this single as the next installment of SM Entertainment's weekly STATION project. The EDM banger is produced by LDN NOISE, some of K-pop's more well-known EDM producers. With a memorable melody, the song is matched with an equally cute music video, which shows the four members singing along to the song at various parts of an SMTOWN concert venue. And while they aren't promoting it on music shows, the song is actually doing amazingly well on the charts (unlike most other SM STATION releases this year). It's nice to see f(x) together releasing a song, especially considering that the group has been under a lot of speculation in regards to disbandment. Whether the members renew their contracts or not (and it's likely that they will), it's great to have this song to get us through the remainder of the summer.
— Kushal
"Crying" by Stellar (Released July 18)
While I'll let Joe and Kushal be called our resident girl group experts, I was intrigued by Stellar's latest release for the sole reason that it was giving me major 2010 K-pop feels. While an extremely different song, producer Brave Brothers utilized similar synth chords and autotuning on both "Crying" and NS Yoon-G's "Just Dance" of that year. Since I'm obsessed with NS Yoon-G and think she's been robbed of her career, I played "Crying" and "Just Dance" alongside one another for about a half hour before I realized it was the mellow dance pop sound of both songs that really drew me in as a listener. This is clearly a 2016 take on what Brave Brothers has done best for much of his career, but I felt like it wasn't a far enough step to give Stellar the leap they need to propel themselves to the height of popularity. Sweet and soft is fine, but please bring back Stellar's biting unique sound and style for their next release!
— Tamar
Share your picks and thoughts in the comment section below and be sure to subscribe to the site and follow us onFacebook, Twitter, Instagram, and Tumblr to keep up with all of our posts.
https://kultscene.com/wp-content/uploads/2016/07/Untitled-design.jpg
768
1024
KultScene
http://kultscene.com/wp-content/uploads/2018/02/KULTSCENE-LOGO-2018-TRANSPARENT-RED.png
KultScene
2016-07-24 20:42:02
2016-07-25 22:43:56
Weekly K-Pop Faves: July 18-24