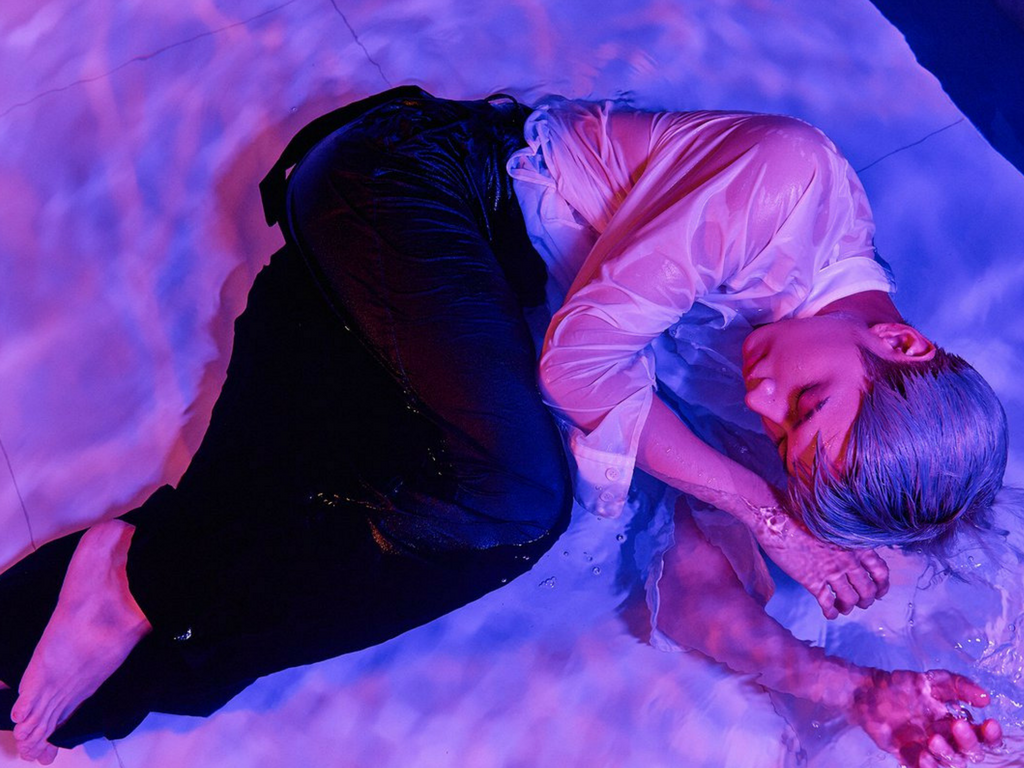 One year after releasing his first full length album Press It, SHINee's Taemin made his comeback on October 16th with the title track "MOVE" off his second full length album of the same name. MOVE as a whole takes on a mixture of pop and R&B, exploring a variety of genres. But it's in the single where the soloist truly lets his artistic colors show themselves.
Song:
"MOVE" is a sultry pop-R&B track that showcases Taemin's breathy and soothing vocals. In the song, Taemin croons as he expresses the beauty of a person he has fallen for. The song itself gives me a sultry and sexy feeling, and it takes a couple of listens to finally get the true nature of the song.
---
---
The production is reminiscent to what The Weeknd has been releasing over the past while, offering up a very groovy and pulse-pounding sound. Unlike "Press Your Number" and "Drip Drop" from Taemin's first album, "MOVE" is a track that is slightly reminiscent of the '80s thanks to its heavy bass sound.
Music Video:
There were three versions of the video released for "MOVE." The main version contains shots of Taemin walking and dancing in the rain before shifting into another scene where he is wearing a bejeweled mask. The use of the rain and cinematography during the choreography scenes was terrific and brilliant.
The second video is the solo version, which showcases Taemin's best quality: dancing. We get to see more of the choreography, which is perfectly synchronized and fluid with the beat of the song. The third video is a duo version, which features only Taemin and choreographer Koharu Sugawara.
---
---
It was interesting that Taemin released three versions of the video instead of one because it seems like he wanted to showcase how each one would look in a different perspective, with the first one focused on theatrics while the other two focused on choreography. It was a unique attempt for K-pop, though perhaps differentiating each of the videos a bit more would have helped make the need for three videos more obvious. Even so, there was plenty of eye-candy choreography to make the appease the most ardent dance fans.
Overview:
"MOVE" is a good comeback title track, and it's different from what we have been hearing in K-pop this year. We've been getting releases that have been following the mainstream dance sounds for a while now, so it's nice to see something for a change. Taemin has a style that makes him different from many other K-pop solo acts in that he is willing to experiment with sounds that the Korean audience isn't used to hearing. It would be interesting to see if this style continues to make its way into the K-pop scene.

What did you like, or dislike, about Taemin's "MOVE"? Let us know in the comment section below and be sure to subscribe to the site and follow us on Facebook, Twitter, Instagram, and Tumblr to keep up with all of our posts.
https://kultscene.com/wp-content/uploads/2017/10/Untitled-design-3.png
768
1024
Naomi Osuji
http://kultscene.com/wp-content/uploads/2018/02/KULTSCENE-LOGO-2018-TRANSPARENT-RED.png
Naomi Osuji
2017-10-23 17:45:23
2017-10-23 18:59:22
Taemin's 'MOVE' song & music video review