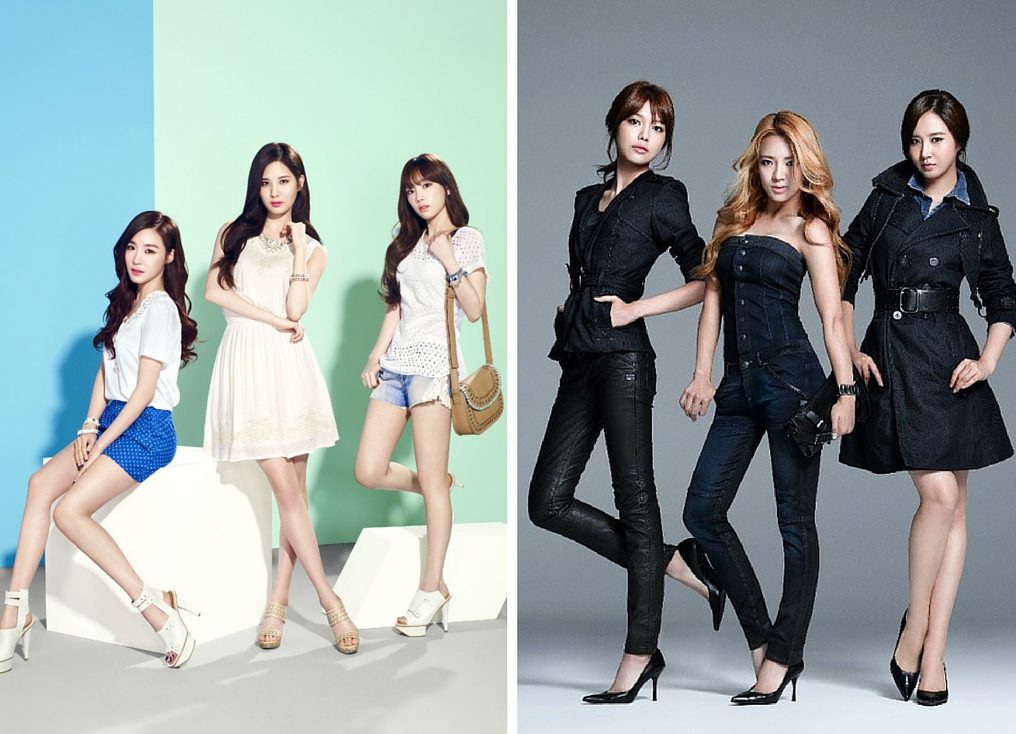 Back in 2012, SM Entertainment announced that the Nation's Girl Group, none other than Girls' Generation themselves, would be putting out its first subunit group, known as TTS. As we all know, the subunit went on to (arguably) become K-pop's most successful subunit. Composed of main vocals Taeyeon, Tiffany and Seohyun, this small microcosm of GG has sold over 300,000 albums, 3.5 million downloads, and four top ten singles in South Korea alone. Clearly, TTS is a formidable force in the world of subunits (or even girl groups on the whole — the subunit ranks among the best-selling girl groups even without GG behind them). Ever since their debut, TTS has remained relevant in the K-pop scene as a standalone group.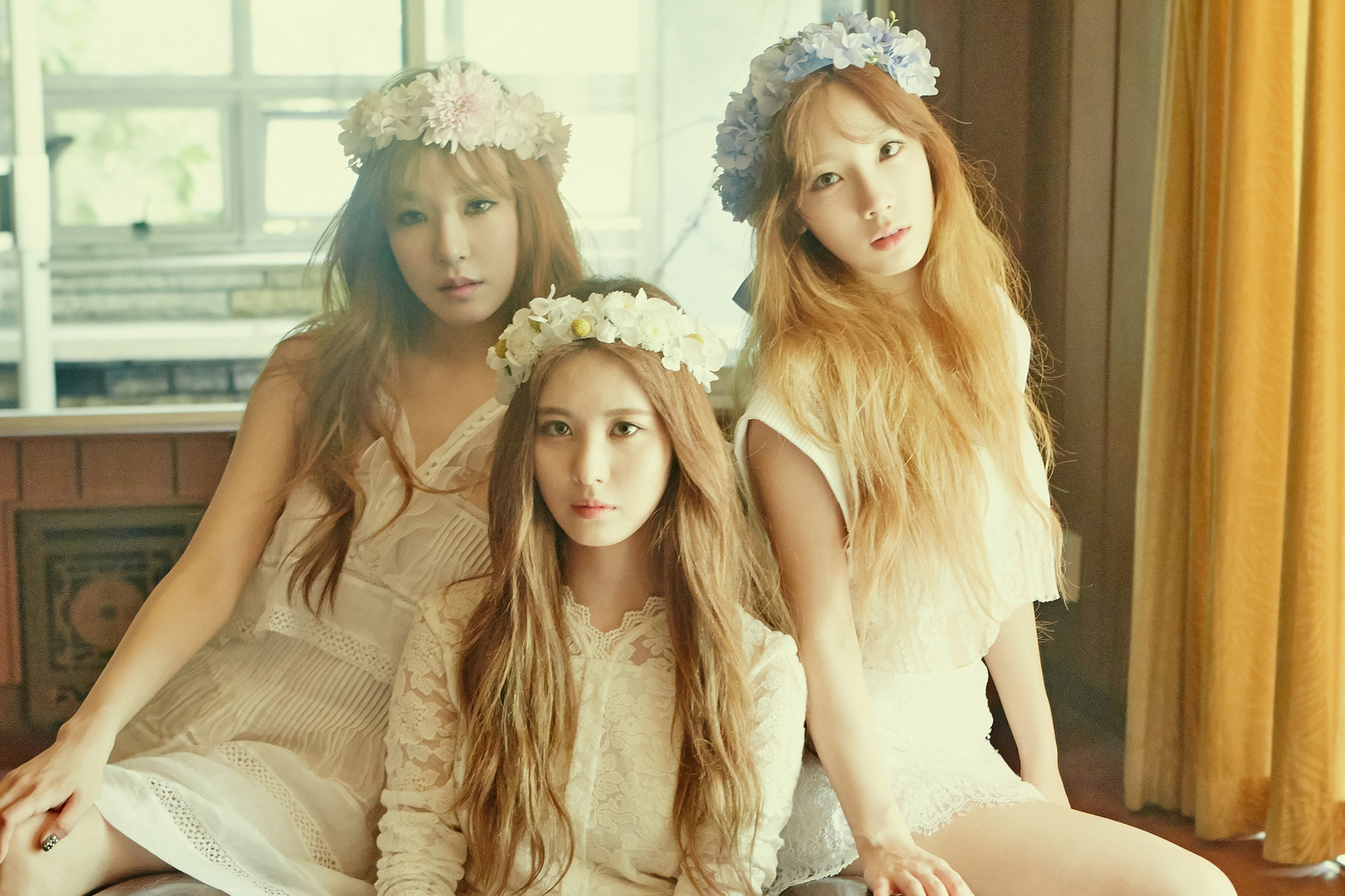 But there was one teensy, tiny, little detail of SM's original 2012 announcement that was particularly notable — TTS was originally planned as a rotational subunit. This meant that different subunits would be created with different members of the group. At first, this excited fans, because they would be able to see their favorite members in various duos and trios as the years progressed. However, while TTS became a staple of SONE culture, these rotated subunits never happened. Instead, TTS received comeback after comeback. And while they've released consistently good music, fans have been waiting for SM to live up to its now four year-old promise. Most commonly, it seems the craving for a new GG subunit has manifested in the form of SHY.
---
---
Girls' Generation-SHY is a hypothetical unit of Girls' Generation, consisting of members Sooyoung, Hyoyeon, and Yuri. And while TaeTiSeo focused on jazzpop and vocal pop, SooHyoYul would put its energy into hip-hop and dance music. While TTS spent more time on vocals, SHY would display killer choreography. This is only expected from the group's dance line, which, when on their own, gives off a very different charm than the rest of GG. While they have gone to darker concepts (re: "RunDevilRun," "Bad Girl," and more), SHY is edgy and badass, while regular SNSD is loveable and girly. SONES who have been waiting for something darker and more hard-hitting from the group crave a SHY debut for this reason. SM should definitely cash in on this appeal, as it further diversifies the SNSD sound and gives the girls even more versatility and longevity, especially going into their tenth year as a group.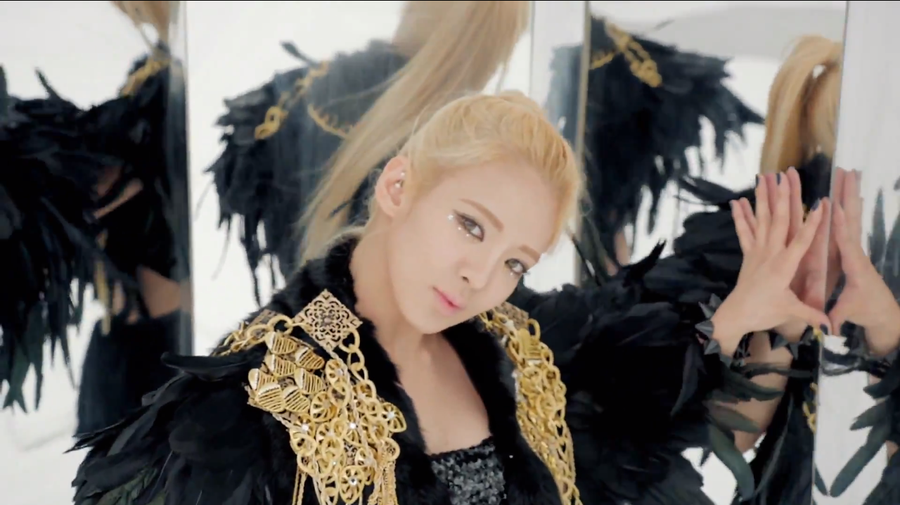 SHY would also be an incredible and worthwhile fanservice to SONES who have followed the group for years but haven't gotten to see Hyoyeon, Yuri and Sooyoung really shine on their own. While Yuri has been recently getting more lines (it seems her role as a dancer and visual is colliding with that of a vocal lately), none of the three have really had a chance to shine on stage as all-around performers. Sooyoung, who previously debuted in Japan as part of a duo, has also been underutilized. "Catch Me If You Can" saw the three fan an increased role in Girls' Generation, but this trend completely reversed with the release of their following albums. "Party" and "Lion Heart" gave them minimal lines as usual, leaving fans to hope that "You Think" would give them a well-deserved share of line distribution. Given the more hardcore, dance-centric vibe that "You Think" seemed to exude from the teasers, many fans thought SHY would finally shine. However, the exact opposite happened — vocals led the entire song and saw Yuri take a few random lines here and there, with Sooyoung and Hyoyeon taking the tiny, anticlimactic rap section before the bridge. Once again, SHY fans were frustrated at their faves' lack of spotlight. It seems that, after more than a decade of hard work, these girls deserve some attention of their own on stage.
And what better time to debut SHY than right now?! One of the biggest trends of K-pop in 2016 is SM's hard work — we've seen unit and solo promotions across the board from members of Girls' Generation (both of whom are TTS members, unsurprisingly), f(x), Super Junior, SHINee and more. Many of these releases don't follow musical trends in Korea, because they instead incorporate more unique and diverse genres into what is becoming one of SM's most musically eclectic years yet. It seems that SM has gone above and beyond caring about the public popularity of its music, opting for music quality and global potential instead, and using EDM and other similar "more global" genres to match these attributes.
---
---
So considering how EDM literally stands for Electronic Dance Music (emphasis on "Dance"), why isn't SHY debuting with some badass EDM/rap song? In fact, Hyoyeon already handled such a concept very well in the music video for "MAXSTEP" by Younique Unit, a temporary promotional group SM assembled using its best dancers a few years ago. An EDM/rap-oriented SHY song might not chart too well, but neither did half of SM's releases this year, and SM doesn't seem to care about chart positions as it is. So what's stopping them? If anything, a SHY debut will add to SM's goals of globalization — Hyoyeon is known for being by far the most famous member of the group in France and has a very sizable fanbase in North America as well. The same goes for Sooyoung, whose charms seem to be recognized in both Japan and the Western Hemisphere. A SHY debut aligns perfectly with every single one of SM's goals right now, so it seems simply absurd why this long-awaited release hasn't happened already.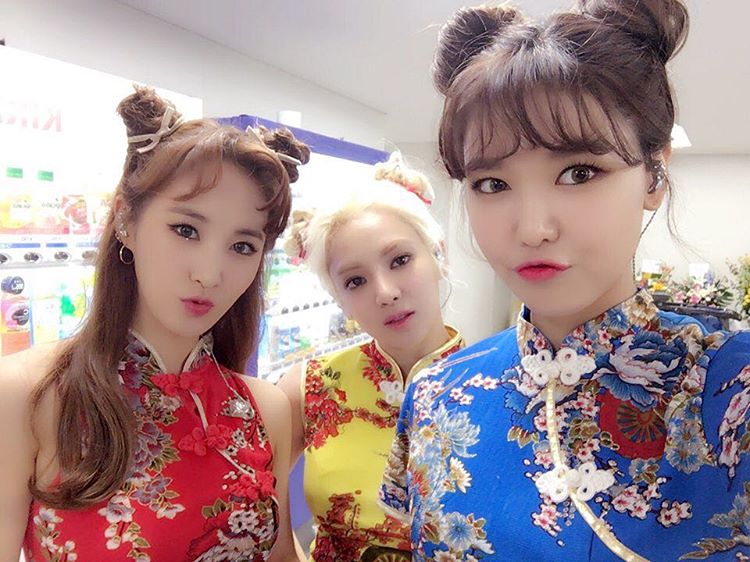 The truth is, there are some reasons why SHY isn't happening just yet. There are rumors of solos from both Seohyun and Yuri. It would make sense for SM to want to finish the TTS trio of solos before moving onto other SNSD-related projects, and once that's out of the way, a Yuri solo would definitely throw a wrench in SHY debut plans as well (but still cause at least a substantial fraction of the buzz that a SHY debut would create). Not to mention, Hyoyeon is also busy with "Hit the Stage," an Mnet competition show for some of K-pop's most famous idol dancers as contestants. However, none of these activities mean, by any stretch of the imagination, mean that SHY can't happen. It seems that we are closer than ever to something of that sort happening. Maybe we just need to wait a few more months, a year or two, or whatever it takes. But in due time, even SONES will be singing along with TWICE's Sana, in a future fanchant that is yet to be created, for a future debut that is yet to happen.
Do you think SHY should be debuting anytime soon? Share your thoughts in the comment section below and be sure to subscribe to the site and follow us on Facebook, Twitter, Instagram, and Tumblr to keep up with all of our posts.
https://kultscene.com/wp-content/uploads/2016/07/TTS-and-SHY-e1468984031928.jpg
734
1016
Kushal Dev
http://kultscene.com/wp-content/uploads/2018/02/KULTSCENE-LOGO-2018-TRANSPARENT-RED.png
Kushal Dev
2016-07-19 20:12:54
2016-07-20 13:59:28
SHY SHY SHY: Why Girls' Generation-SHY Needs to Happen