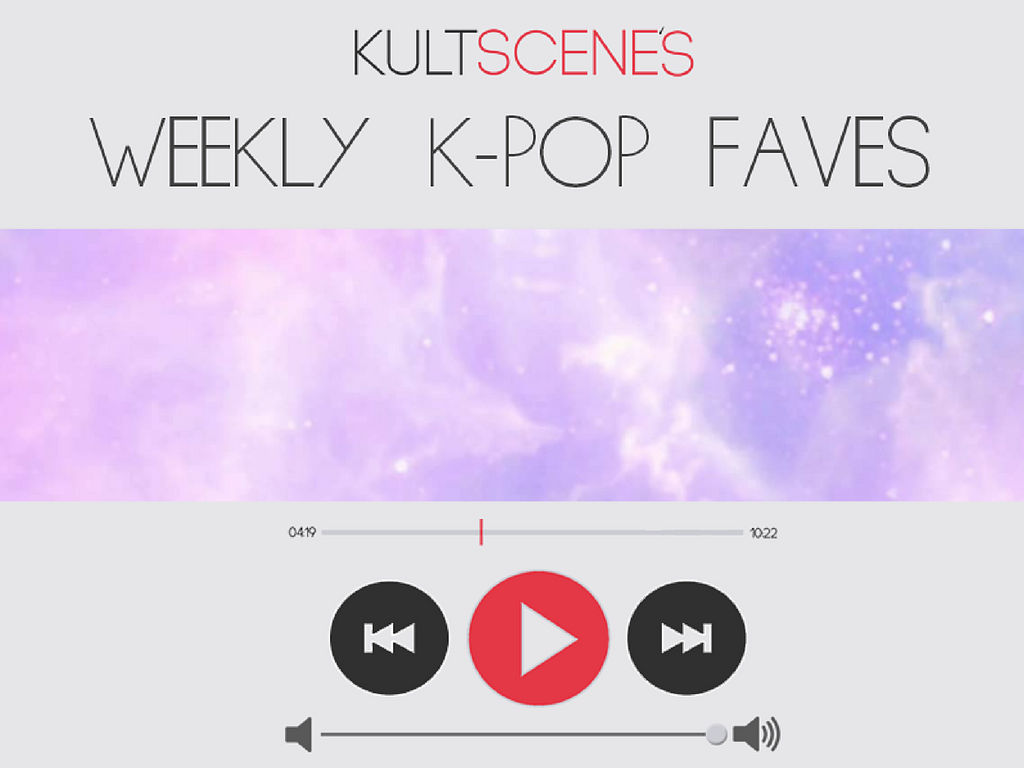 August is almost over, but K-pop is really just getting started for the summer. This week saw a bevy of releases from many acts so, as usual, our writers picked out some of their favorite songs from the past week. For fans of indie, we have Nell's first song since setting up a new company, for fans of "Produce 101" we have I.B.I's debut, and for fans of the powerhouse Girls' Generation we have a new song by two members, Yuri and Seohyun. Rounding things out we have some Cosmic Girls for your listening pleasure.
"Secret" by Yuri x Seohyun (Released Aug 18)
Too bad Yuri and Seohyun's ad for Pantene didn't come out during Pride Month, because "Secret" is tailor made for the gay club and I absolutely love it. By now, gone are the days of the electro Euro popish sound. So if SM producers have to combine this with EDM to make contemporary bangers, I'll take it. For lack of a better, more suitable word, Yuri and Seohyun absolutely slay, both vocally and choreography-wise. The concept and song suits Yuri like a glove, and while I would've chosen someone else in SHY over Seohyun, she manages to not look super robotic as usual. "Secret" is exactly my type of jam and here's to hoping for a Yuri solo.
— Alexis
---
---
"Molae Molae" by I.B.I (Released Aug 18)
I.B.I is a project group consisting of some finalists from "Produce 101," the show that launched I.O.I. After being put together as a dream team by fans of the program, the group finally made their debut this week with the adorable "Molae Molae." Light-hearted, sweet and fun, this song fully showcases the youthful charms of the group, along with their vocal talents. More than that however, the uplifting lyrics reflect the hopes and dreams of these five girls, girls who have faced failure several times in their K-pop journey but are not going to give up anytime soon. It's a beautiful message and I'm definitely rooting for these underdogs, so here's to hoping that this group will become a permanent one soon!
–Anna
"Dream Catcher" by Nell (released Aug 18)
As the first single they've released in several years and also the first since departing Woollim Entertainment, I was really anticipating Nell's "Dream Catcher." Things could either be phenomenal or go horribly wrong. Luckily, Nell is a talented band and my worries were relatively pointless; "Dream Catcher" is a twinkling display of glorious electronic-pop. Nell is one of the most versatile bands in South Korea, able to do anything from ballads to hard rock, and the trance-evoking song is simply wonderful. The colorful, hallucinatory music video combined with the lilting synth notes that create the guiding sound to "Dream Catcher" truly evoke the idea of a fleeting dream. It's perfect for the summer and, although it's a bit upbeat, Kim Jong Wan's vocals and the song's overall style make me just want to close my eyes and simply dream.
---
---
"Secret" by Cosmic Girls (WSJN) (released August 17)
Since I haven't paid too much attention to new artists from this year, this release caught me completely off-guard. But after hearing the news of I.O.I's Yeonjung being added to the group (which I originally thought was a horrible idea), I decided to give their new song a chance and I'm thoroughly impressed. Among the massive 13 members, I'm glad to hear some great vocals singing along with Yeonjung (who was one of two members of the group that I was actually acquainted with before listening to this song, the other being EXY). The song is catchy, but transcends the typical K-pop mold with a more ethereal sound and aesthetic. The music video is absolutely beautiful, and the song has a light/airy quality that accentuates the "cosmic" quality of the group itself. While their debut didn't really leave me with a strong impression, Cosmic Girls shows a lot of potential for a strong future in K-pop with this release.
–Kushal
What's your favorite song from last week? Did it make our playlist? Share your thoughts in the comment section below and be sure to subscribe to the site and follow us on Facebook, Twitter, Instagram, and Tumblr to keep up with all of our posts.
https://kultscene.com/wp-content/uploads/2016/08/Untitled-design-2-2.png
768
1024
KultScene
http://kultscene.com/wp-content/uploads/2018/02/KULTSCENE-LOGO-2018-TRANSPARENT-RED.png
KultScene
2016-08-21 21:44:09
2016-08-21 22:06:30
Weekly K-Pop faves: August 15 – 21