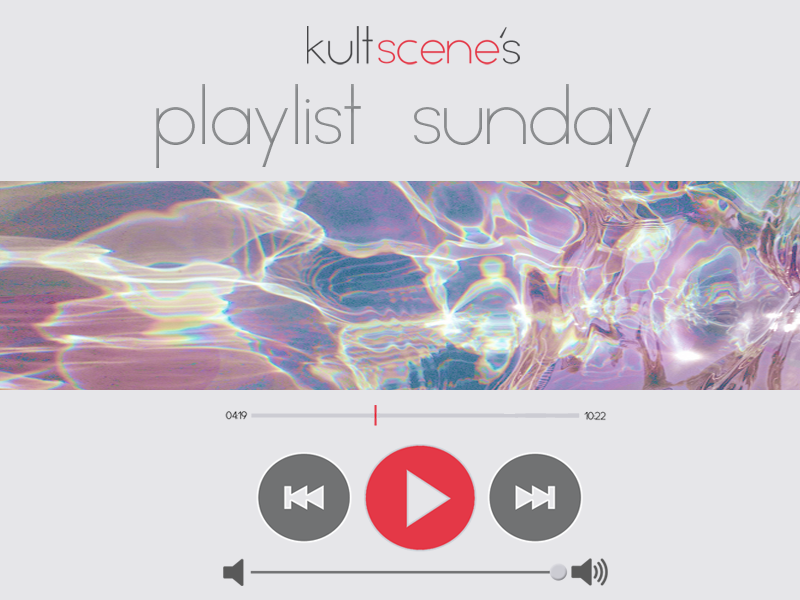 Not everything in K-Pop is cuteness and sweetness and retellings of innocent first loves. The genre does explore topics on the raunchy side like sex and usage of cuss words, but the references are often obscured or just don't make it on music shows. But since we're all adults here on KultScene we figured it was time to address more mature and naughtier songs for this week's Playlist Sunday.
Seungri's Let's Talk About Love should actually be called "Let's Talk About Sex," because that's what he and his groupmates G-Dragon and Taeyang are singing about. They obviously never mention it directly, but with lyrics like these:
Past the stage of ecstasy, we're trembling
From your head to your toes, I won't miss a single part
Scream louder, I want to fly
You want to climax? I be ya thriller
Let's talk about me? Let's talk about you
Let's talk about love? Let's talk about X
… It's like they're just trying to hide it enough for it not to be banned or censored on T.V. The song is unmistakably an invitation for sex, but a fun, nice to dance to one. Besides, if any of the BIGBANG members would want to "talk about love" (wink, wink) with me, who am I to say no to them? Sex can be a little bit of a taboo subject to discuss but it is part of who we all are, however, it can be a dicey subject if a person may be having an 'issue' whilst in bed. Luckily help found at https://www.blinkhealth.com/viagra can assist with this need and eventually get people to talk about sex. Maybe this music will also help that along!
–Alexis
BEAST's So Hot is a very sexy ballad that talks about a one night stand. Through the song the listener is taken on the journey of a man who instantly lusts about a woman he just met at a club. As soon as he sees her he is taken aback by her sexy persona and beautiful eyes. By the end it, the narrative eventually leads into a one night stand, but the man realizes that he wants to turn their encounter into a long term relationship. BEAST's smooth and sexy vocals really enhance the sultry raunchiness of the song.
–Alejandro
Jay Park's Welcome is, as he states, "…a rated R love song." The whole song is about Jay welcoming his girlfriend to his bed. He sings about what he wants to do, touch her all over, keep the lights on so he can see her body, turn off her cell phone, and more. He can't wait any longer, she's driving him crazy, and his emotions and lust for her are taking over. The sexy lyrics are brought to life with the equally sexy music video. Welcome is an intimate love song that clearly expresses Jay's feelings and thoughts at that time. All he sees is his girlfriend and all he wants is,
I don't want anyone bothering us
I want to fall into a world of our own
This bed, your pillow, your body
I want to stay like this forever, I don't wanna go to work
Making sweet love music
This is how we how we do it
— Tara
Ga In's Fxxk U featuring Bumkey is one of the overly sexual songs out of K-Pop ever. The song is about abuse, of someone telling their lover that they don't want to have sex right now. The music video has the two visually representing the lyrics in a dark, raunchy film that is both shocking and exciting. Fxxk U is different from the normal K-Pop song and approaches basic emotions and desires in an artistic way that makes it a fantastic song.
–Tamar
What's you favorite raunchy K-Pop song? Share it with us and be sure to subscribe to the site and follow us on Facebook, Twitter, Instagram, and Tumblr to keep up with all of our posts.
https://kultscene.com/wp-content/uploads/2014/11/KultScene-Playlist-Sunday-Holographic-2.png
600
800
KultScene
http://kultscene.com/wp-content/uploads/2018/02/KULTSCENE-LOGO-2018-TRANSPARENT-RED.png
KultScene
2014-11-09 16:17:31
2014-11-09 16:17:31
Playlist Sunday: Raunchy Tunes