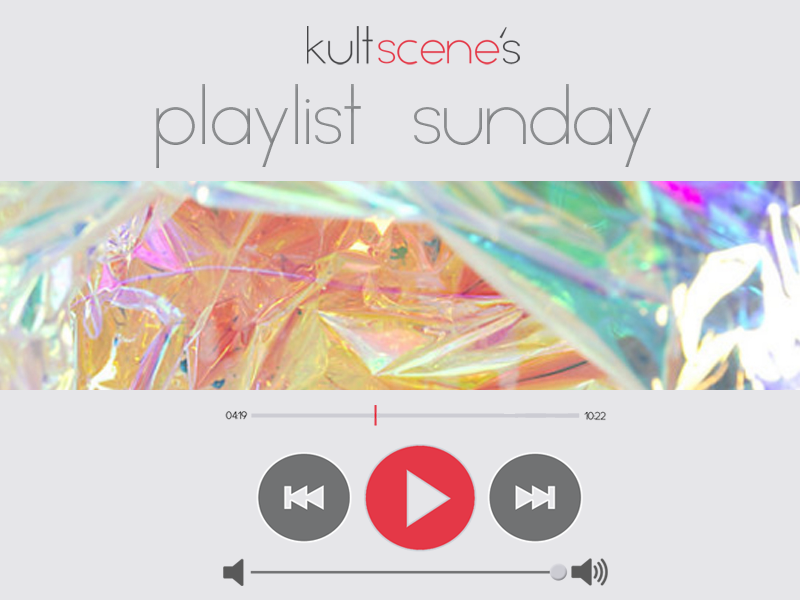 This week, KultScene's staff highlights some of our favorite animal-influenced songs. While some songs are more closely related to animals, whether it be their title or the outfits that the singers wear while performing or the lyrics of the song, these six songs from TVXQ, EXO, T-ara, and 2AM's Jo Kwon will hopefully make you think of the animal kingdom.
"What are you supposed to be?" "I'm a mouse, duh." Oh, Mean Girls. T-ara's Bo Peep Bo Peep is a bit along the same lines, just with some adorable ears, tails, and gloves. The song's addictive hook and catchy dance led to much success from T-ara in 2009 when the song was released, and became the song that the group debuted with in Japan in 2011. So Little Bo Peep is actually the shepherdess of the sheep, but T-ara's dressed like cute cats, so it definitely counts, right?
—Tamar
My pick for this week's Playlist Sunday is not a literal translation to animal. EXO's Let Out The Beast uses adjectives that describe animals, such as "instinct", "gazes", "unleash the beast" and so on. These words describe the animal within us and EXO urges everyone to let it out and to have a great time while living your life. Let Out The Beast has a great beat and infectious chorus that makes it easy to sing along to and to get pumped up for whatever it is you're doing. So unleash your inner beast and enjoy everything life throws at you.
— Tara
TVXQ's "Balloons" is a single off of their 2006 album "O-Jung.Ban.Hap." This song and music video is extremely bubbly and upbeat and can attract viewers of any age group. When this first came out 8 years ago, it was targeted towards the younger generation, hence the adorable animal outfits and cute choreography but it was also a reminder for the older generation of their forgotten youth. When you're young, all you want to do is to "grow up" and do all these adult things that you see people around you do; you rush through so much of your childhood, so much that the things that use to be important, no longer mattered; that is, until you're an adult and those memories come flooding back which then causes you to question where the time went.
"Balloons" continues to be a reminder for the viewers, new and old, of those beautiful childhood memories and the pure innocence that your childhood contained. Besides the fact that this song can make one feel warm and happy inside, how can you look past the fact that these were grown guys wearing animal onesies?!
—Tam
If there's any song that expresses one's inner animal is 2AM's Jo Kwon's track Animal. There is no official music video for the song but Jo Kwon fiercely performed in a very avant-garde look. Decked out in feathers, leather, and Jeffrey Campbell's heel-less shoes Jo Kwon defined the norms and fully expressed himself with his fashion. The track is perfect for a night out to "turn up" with your friends. Plus the song features pre-debut BTS J-Hope which adds that roughness that was needed in the song.
–Alejandro
The first time I heard TVXQ's Yunho's solo Honey Funny Bunny at their Catch Me World Tour, my lust for him awoke. I was covering the event for an outlet and I was barely getting acquainted with the group, and I couldn't believe Yunho was making those movements on stage. To say my jaw dropped to the floor in surprise and excitement is an understatement. But despite the very sensual choreography, the song is actually pretty cool too, being an endearing ode to his "bunny." The smoothness in Yunho's vocals made me think that R&B is his genre; Honey Funny Bunny is baby making music at its best.

— Alexis
More EXO here but this time it's their best song, Wolf. You heard me right, their almost universally hated second single is my favourite EXO song and was one of my favourite's of 2013. The reason I like it so much is because from those first few flute notes to the last 'awoos' I had no idea where this song was going to go. Each moment surprised and delighted me and made me want to keep coming back to get my head around it. The wolf concept is used well in the dance and lyrics, despite their cheesiness at times (get it?). EXO's movements are animalistic and they come off with great energy on stage when performing. Each part of this song is executed in an abnormal fashion but comes together to create a complete performance in true S.M fashion.
–Joe
Did we forget any "animal" related songs? Share your thoughts in the comment section below and be sure to subscribe to the site and follow us on Facebook, Twitter, Instagram, and Tumblr to keep up with all of our posts.
https://kultscene.com/wp-content/uploads/2015/02/KultScene-Playlist-Sunday-Holographic-4.png
600
800
KultScene
http://kultscene.com/wp-content/uploads/2018/02/KULTSCENE-LOGO-2018-TRANSPARENT-RED.png
KultScene
2015-02-22 16:41:36
2015-02-23 01:25:49
Playlist Sunday: Animal Edition