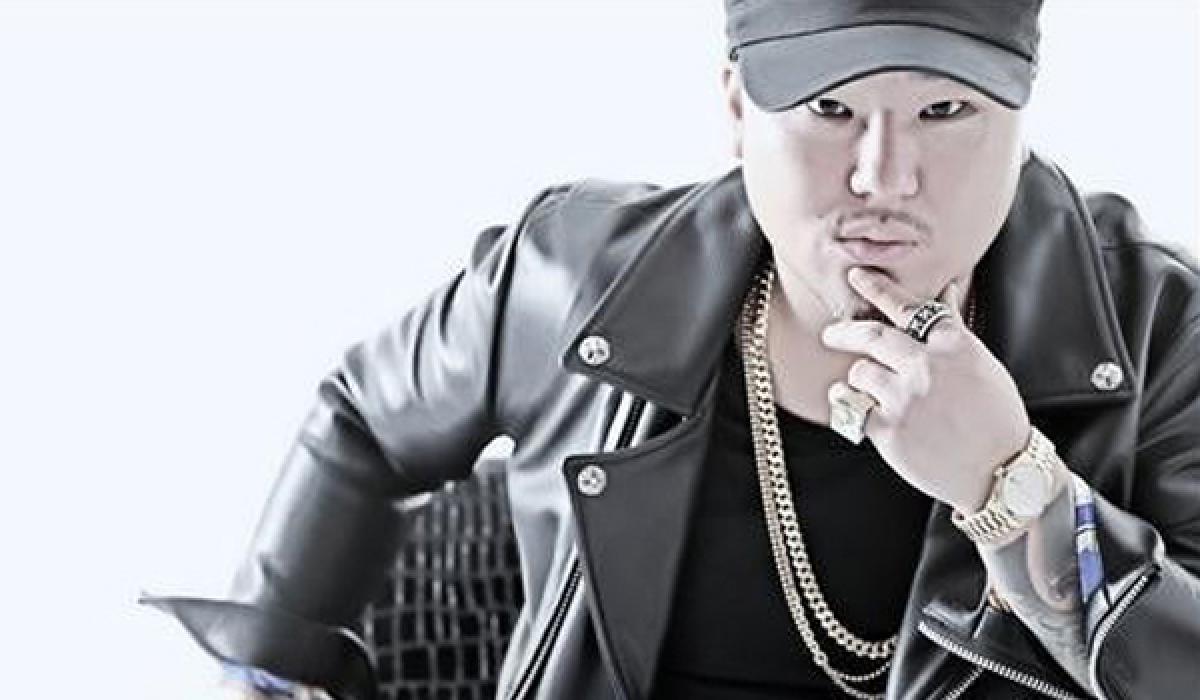 K-pop exists in a strange musical universe in which the biggest labels can afford to take creative risks and produce the most diverse range of music while the smaller labels have to play it safe and bet on already successful names. While the big three companies (SM Entertainment, JYP Entertainment, and YG Entertainment) often buy songs from foreign songwriters (SHINee's Lucifer, Girls' Generation's Run Devil Run) or use in-house producers, all the smaller labels rely on outside Korean hitmakers to write and produce potential chart toppers. While there are benefits to both methods, the reliance on using the same third party producers is having a negative effect on the creativity of the industry.
In recent times, Brave Brothers (Kang Dong Chul) has been one of the most successful of third party Korean producers. Ever since Sistar's Alone in 2012, he has been the most prolific and profitable. This song, which promoted Sistar from a lower tier girl group to the top tier of Korean girl groups, gave him a template to work off in order to continue creating commercially and critically successful music. That template is one of a simple verse-chorus-verse-chorus-bridge-chorus structure with similar melodies and usually some sort of hook with "oooohs." With this template Brave Brothers has led K-Pop into a conveyor belt system.
This may not seem strange to any regular viewer of pop culture as all other pop music markets are the same, but the timing of this for K-Pop makes it even more disheartening. The music landscape of South Korea had been going in an interesting direction with the trend of songs that played with the structure and average traits of a pop song instead of simple "template" songs.
SM were the leaders of this direction with EXO's Mama, Wolf and Girls' Generation's I Got A Boy amongst others. These were songs that required and rewarded repeat listens. They played with the idea of what a pop song could strive to be and saw something so much more than just another cookie cutter production. When they were jarring, they were meant to be so in order to make the listeners actually think about what they were hearing. Even when they weren't jarring, it was because the songs were produced so masterfully that it was not as noticeable but still always there. They were songs with no obvious chorus or hook, the exact opposite of what Brave Brothers produces.
This style of pop song is not one that is ever consistently popular, however. The fact that this trend lasted over a year in Korea was really exciting. One could see a possible changing of the industry with songs that did not conform to a factory accepted product, somewhere where creativity was put ahead of economy. This was all wishful thinking however, as the paying public did not agree and the companies reverted back to tried and tested ways. Focusing just on SM Entertainment we can see where this failure came from. I Got A Boy was a small seller in terms of the Girls' Generation giant and received a lot of backlash from fans while EXO experienced their biggest hit with Growl, which was a more standard kind of song compared to Wolf and MAMA.
At the same time as this progression, Brave Brothers' regression was also happening. After the success of Sistar, songs like Gone Not Around Any Longer by Sistar19, Love Options by BESTie and 4minute's two singles, What's Your Name? and Is It Poppin? (which sound somewhat different but are in fact structurally the same with a few new bells and whistles) were the biggest hits for these groups' careers. The simple structure and catchiness of these songs were the final forewarnings before his total takeover in 2014.
AOA's Miniskirt and Short Hair, BTOB's Beep Beep, Hyorin's One Way Love, and Hyomin's Nice Body were all big hits for these singers. Even JYP Entertainment succumbed to the trend, with Sunmi's Full Moon bringing rave reviews. SM's most trendy group, EXO, released another simple song Overdose and was again hugely successful at the same time as F(x)'s more ambitious Red Light faltered in terms of sales in comparison.
You might think this is not so bad. These are mostly great songs but there is something deeper going on here and this can be explained with help from German philosopher and critic Theodore Adorno. A little bit of history first. Adorno was part of the Frankfurt School, which was a Marxist school of theorists who wrote about many ideas regarding society but mostly centred on media and communications, which was active from around the 1920s to 1950s. Adorno was a major figure in the school and wrote extensively about popular culture and its effect on society at large. He wrote about pop culture as a culture industry, in that it had ceased to be an artistic endeavour and became a purely money making business.
This is where Adorno connects for us. We have seen that this is where K-Pop has reached finally but that is still not the most troubling thing. Adorno's theory continues to say that this culture industry eventually does more than just make money but also serves the state in keeping the masses in line with their views. In musical terms this means that these songs are being created in an identical way in order to stop us from critically thinking about them and in turn nullifying our ability to critically think about any aspect of our lives.
For me the work of Brave Brothers falls directly into this category. His recent work has had a profound influence on the rest of the industry and continues to be some of the most recognized. This is a direct problem for the state of music in South Korea and indicative of the conservatism of the country itself.
Considering pop music's effect on society and how it reflects society is crucial for understanding and helping it grow. Right now, K-Pop is in a precarious position of completely yielding to the Brave Brothers template and being forever stuck with it. If the answer is not in I Got A Boy or Red Light then there is another way out there which we have probably seen before. It could be the melding of western and eastern styles we see so often or in the trot tradition of South Korea itself. Ultimately though, I don't think there is an answer that can truly change the status quo.
Do you think Brave Brothers' music is bad for the industry or do you love his music? Share your thoughts in the comment section below and be sure to subscribe to the site and follow us on Facebook, Twitter, Instagram, and Tumblr to keep up with all of our posts.
https://kultscene.com/wp-content/uploads/2014/12/SetWidth1200-brave-brothers.jpg
700
1200
Joe Palmer
http://kultscene.com/wp-content/uploads/2018/02/KULTSCENE-LOGO-2018-TRANSPARENT-RED.png
Joe Palmer
2014-12-22 16:59:19
2014-12-23 14:08:18
Brave Brothers and the Culture Industry