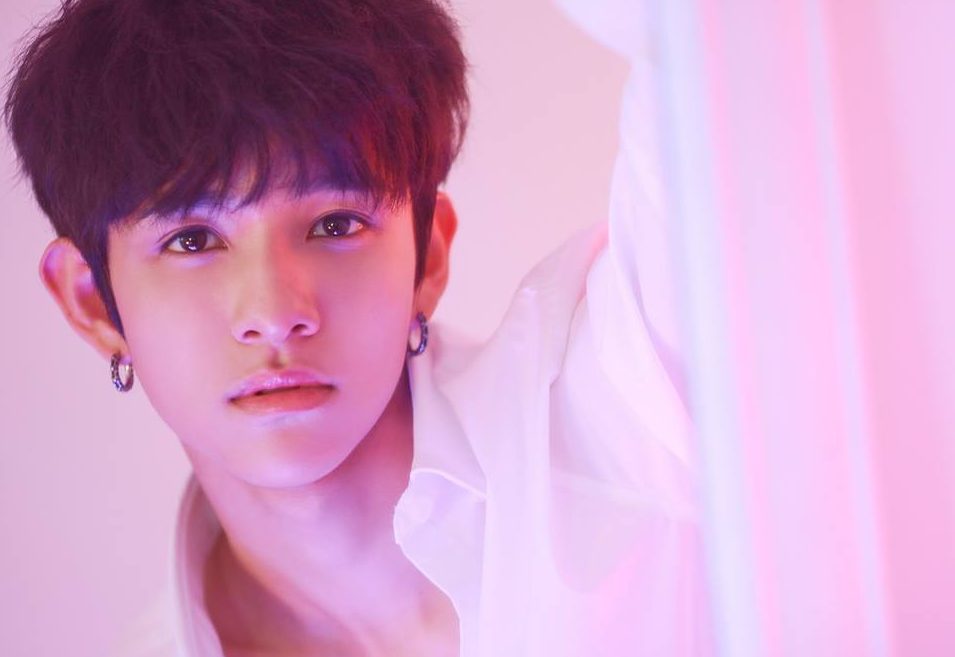 What happens when you put together Latin roots and K-pop? The answer lies in singer and dancer Samuel Arredondo Kim. Known as Samuel in the K-pop scene, he was born in Los Angeles to a Korean mother and a Mexican father, making him one of the few Latino K-pop stars. He became a huge hit at just 15-years-old, proving that age is really just a number.
When Samuel, now 16-years-old, first made his solo debut last August, he immediately caught my attention as well as the attention of many others. And not just because of his unique cultural background. He possesses certain star qualities and a seemingly inborn talent that distinguishes him from others in the industry. His career began at a very young age when he appeared in commercials for a Volkswagen dealership in Bakersfield. In these videos, we see a young and goofy Samuel, gushing about the cars on screen, constantly flashing a cheeky smile. He even sports an oversized suit and tie and speaks fluent Korean, adding to his more-than-adorable image. His comfort and ease in front of the camera makes it obvious that Samuel was born to be a star.
---
---
At age 11, he moved to Korea to begin his training with Pledis Entertainment. While a trainee, he was in the lineup to become a member of boy group Seventeen and appeared in the live broadcast series, Seventeen TV. In these broadcasts it is not difficult to spot Samuel as he is the youngest of the group and quite visible. He is so small compared to the others, that before watching the video, I questioned whether or not he was a part of the group and whether or not his skills would be up to par. However, when he starts to dance, there is no doubt: it is indeed the young prodigy. In fact, he dances with such skill that he blends in with the rest of the group despite the obvious height difference. Unfortunately, Samuel left Pledis Entertainment and was unable to become a member of Seventeen.
That's okay though, as it did not stop Samuel from pursuing a career as a K-pop idol. In fact, it was probably for the better as he embarked on a path that would transform him into the Samuel we see today. Shortly after leaving Pledis Entertainment, he signed with Brave Entertainment and became one half of the hip-hop duo 1Punch. They debuted in January 2015 with "Turn Me Back," the title track of their album,
The Anthem
. The music video shows Samuel, now a preteen, sporting dreads and an outfit that is highly characteristic of the hip-hop genre. Though his appearance is drastically different, it is still undoubtedly Samuel as only he could possess such advanced dancing skills at such a young age. Although the "Turn Me Back" music video does not adequately show off his full skillset, Samuel is still able to give off a hip (yet adorable) vibe that catches people's attention.
Not long after their debut, 1Punch disbanded after fellow member One joined YG Entertainment. However, Samuel retained his stage name "Punch" and collaborated with American rapper Silentó in "Spotlight." This catchy single won them the 26th Seoul Music Award for Global Collaboration, and Samuel later went on tour with Silentó. The fact that he was able to go on tour at his young age proves he has the stamina and qualities of a star and was a good indicator of his future successes.
Samuel's next big moment came when he joined the survival reality show Produce 101's second season at the beginning of 2017. He immediately stood out to viewers with his indisputable talent, and even co-choreographed his team's performances. One of Samuel's most memorable performances was his performance of Chris Brown's "With You," where he displayed incredible footwork and, to the viewers' pleasant surprise, even lifted his shirt to give a quick peek of his abs. It's evident through this performance that Samuel has grown and matured so much since he first began his career in Korea. He was such a favorite throughout the show, that people were shocked when he ultimately did not end up making the cut for the 11-member boy group.
---
---
Samuel's true breakout moment came in August 2017, when he finally made his solo debut with "Sixteen," the title track of his album.. Just when we thought he couldn't get better (or cooler), he did. Sixteen was so successful, that the first batch of physical copies sold out, with the title track reaching number one on the iTunes worldwide album charts in Vietnam, Indonesia, and other Asian countries. It's clear to see why: "Sixteen" is such an irresistibly fun bop that it's quite impossible to not feel the urge to jam and dance along to it. In the video, we also see an obvious transformation in the young idol's image. Instead of the adorable persona he once exhibited, viewers find themselves charmed by his cool charisma and attractive visuals. If that wasn't enough, his vocals and choreography once again improved by tenfold, wowing fans even more.
Not long after that, Samuel released his second album, Eye Candy, in November 2017, which didn't disappoint with its equally catchy songs. His most recent release was his birthday single, "Winter Night," which he released January 16, one day before his birthday. Although the rhythm is slower than what we are used to from him, it still shows off his awesome vocals, proving that he is capable of a diverse range of musical styles.
As Samuel has already accomplished so much at such a young age, it's exciting to see what else he will achieve as he continues to grow in his career and all eyes are on him to see what he does next.
Let us know what you think of Samuel in the comment section below and be sure to subscribe to the site and follow us on Facebook, Twitter, Instagram, and Tumblr to keep up with all of our posts.
https://kultscene.com/wp-content/uploads/2018/02/20228873_1428466017221237_5501712719689624518_n-e1518214492393.jpg
657
955
Jolene Chao
http://kultscene.com/wp-content/uploads/2018/02/KULTSCENE-LOGO-2018-TRANSPARENT-RED.png
Jolene Chao
2018-02-09 18:01:15
2018-02-09 18:16:23
Artist Spotlight: Samuel