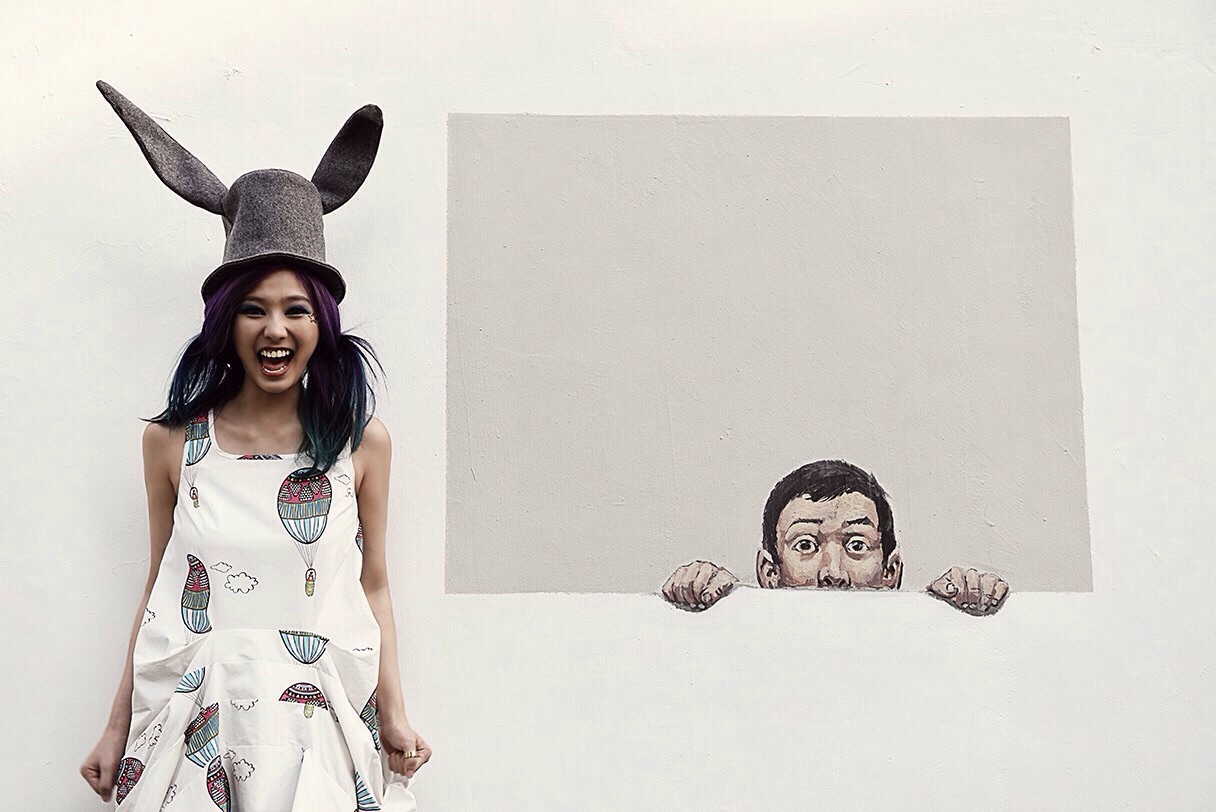 She made history in Singapore when she debuted in K-pop girl group Skarf in 2012, after passing auditions by JYP and Alpha Entertainment. However, two years later, Ferlyn Wong left the girl group and debuted as a soloist in Singapore at the start of 2015 with her EP "First". Kultscene spoke with her about her experiences as a trainee, her time in Skarf, and her solo endeavours.
Thank you for agreeing to this interview. Firstly, what was your trainee period like?
It was overwhelming. Although it was suffocating at times, it helped me tremendously in terms of improvement in my stage presence and skills. I've also learnt how to humble myself and to be less self centred.
You've said before that it took you a long while to adapt to the Korean way of life, are there any memorable experiences you remember from that period of time?
Korean culture emphasizes a lot on hierarchy which is very unlike Singapore, where I was born and raised. Many times I was punished and scolded due to actions and behaviours I did unknowingly, as these actions were viewed as rude in Korea. It took me a while to get used to that part of Korea's culture.
---
---
How was it like working with the rest of Skarf?
They are definitely a bunch of awesome girls. I've learnt a lot while working with them. It is not easy for people who came from different countries and who have different backgrounds to work together. Although we did have conflicts at times, we never ended a day without clearing up the misunderstandings and problems.
How did you feel when you left the group?
I left on a good note and I have no regrets. It was hard for me to leave because I really love my members but I knew deep inside that I wanted to do more. I wanted to make my own music and to progress towards my dream in music and acting. As for my precious members from SKarf, I will still be cheering for them no matter where I am!
What were some changes in your life that came with your departure from the group?
I gained freedom in my private life–meeting people, attending church at a frequent basis, serving my church. Career wise, I got the chance to write my own music, to voice my opinions, and to try things I never thought I would do in my career. I became more independent and responsible as a whole.
What are some skills that you've picked up from this first half of your music career that you can use as a soloist?
I actually picked up rapping while I was training in Korea. Skarf's leader, Tasha, was initially selected as the rapper for the group due to her husky voice. While Tasha was having her rap lessons, I secretly went into the room beside her and eavesdropped on the lessons. After much practice, Skarf's producer felt that I made the cut for rapping and got me to rap instead.
What inspired you for "First"?
The idea of having a new beginning – I wanted to show that I was stepping out from my comfort zone and that I was ready to make my journey towards my dream.
There are rumors that you'll be coming back as the leader of a new girl group. How accurate are these rumors?
There will be potential collaborations, but in the coming two years I am likely to be focusing on my solo career, improving myself as a songwriter and artist. For further updates, do check out my Instagram and official Facebook page.
---
---
 What are some future works we can look forward to?
I am currently working on song compositions, DJ-ing, and I'll be involved in upcoming screen works as well. I hope to be able to meet you with my new release soon.
Any final words for the readers of Kultscene?
여러분, 잘부탁드립니다! 많이 사랑해주세요. 정말 열심히 할테니깐 예쁘게 봐주세요. [Everyone, please take care of me and please do give me a lot of love. I'll work hard to present myself well in the future.]
It's an honor to receive this interview from Kultscene and please do keep supporting them! I hope to see you soon, but let's connect on social media for now!
Check out Ferlyn's shout out video for our KultScene readers.

Also, do check out Ferlyn's latest music video for "Luv Talk" and let's look forward to her next release!
What do you think about Singaporean kpop artists? Do you think non-Koreans can make it into the kpop industry as well?Share your thoughts in the comment section below and be sure to subscribe to the site and follow us on Facebook, Twitter, Instagram, and Tumblr to keep up with all of our posts.

https://kultscene.com/wp-content/uploads/2015/06/Ferlyn-feature-picture.jpg
812
1216
Anna Cheang
http://kultscene.com/wp-content/uploads/2018/02/KULTSCENE-LOGO-2018-TRANSPARENT-RED.png
Anna Cheang
2015-07-03 17:44:48
2015-07-05 12:53:23
Former Skarf Member Ferlyn is Ready to Have a New Beginning [INTERVIEW]