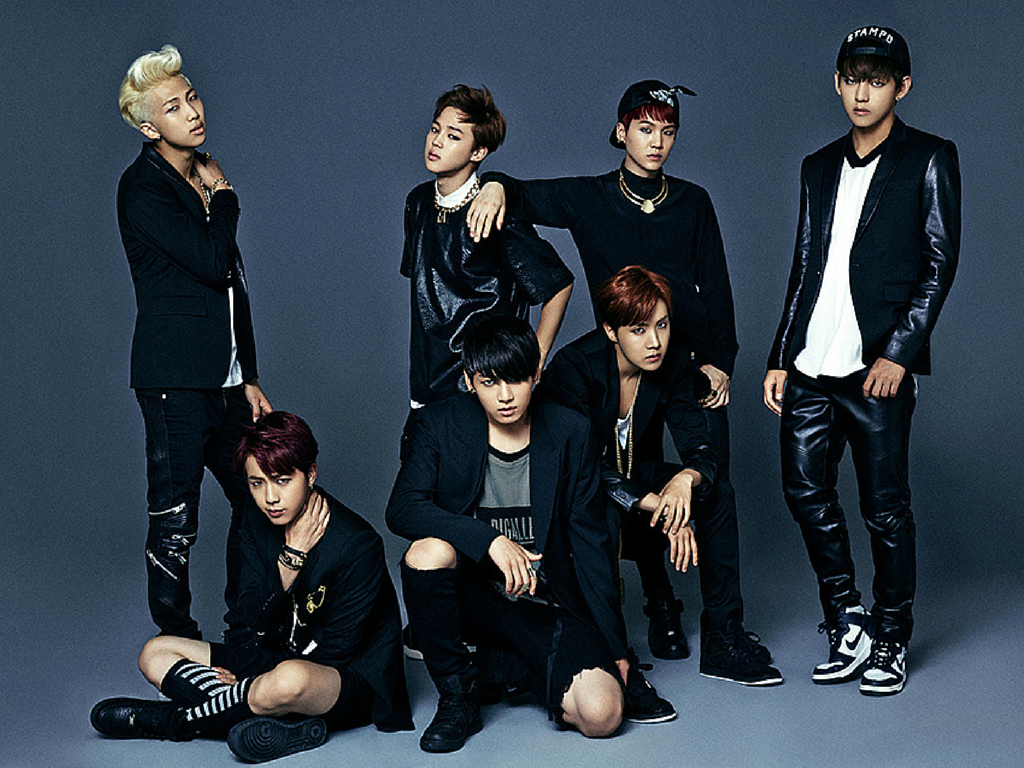 [Disclaimer: Some of the content below contains profanity.]
SoundCloud is a music platform that allows anyone to upload their music and share it with others. It's a great platform to discover new artists and you can record music with your computer and upload it for all to hear. It's also good for listening to well established artists too. BTS is, without a doubt, a very talented group. The majority, if not all, of the members have a hand in the writing of their songs, and some of them have even ventured into producing music. But before these seven talented guys became a huge success, they were writing and recording demos. Luckily for us, some of those have made it onto their SoundCloud. With a total of 21 tracks on the site, BTS gives fans a little bit of everything. Singing, rapping, singing and rapping, great beats, and catchy tunes. The following highlights a few tracks from BTS' SoundCloud that you should listen to. If you've got a SoundCloud of your own that you'd like to improve awareness of, you can use a service such as upyourplays to do this and bring some more ears to your music.
1. Beautiful
Beautiful displays the rapping and singing skills that BTS as a group holds. The sound and music is light and enticing. The boys' younger, more raw vocals truly showcase the base for their talent. The rapping isn't too harsh, which parallels the soft vocals throughout the song.
---
2. Born Singer
Born Singer is another of the singing/rapping tracks on BTS' SoundCloud. Similar to Beautiful, Born Singer, again, highlights the groups' individual skills and skills as a cohesive group. The rapping is much more intense and hard hitting, whereas the singing is softer and more delicate.
---
3. Monterlude
The next song only showcases Rap Monster's skills. But instead of highlighting his impressive rapping, Monterlude introduces fans to Rap Monster the vocalist. Now, he does not have the strongest vocals in the group, but the way he delivers the lyrics to Monterlude perfectly embodies the emotion of the song.
---
4. All I Do Is Win
We have to give Suga some love, his solo rap track All I Do Is Win displays his quick rap with an attractive beat. The song may be short but it perfectly embodies Suga as a rapper. He is hard hitting, fierce, and confident in his delivery.
---
5. Rap Monster
Similar to Suga's solo is one of Rap Monster's many solos on their SoundCloud, Rap Monster. The song personifies the young rapper. The beat is the first thing we hear and it immediately grabs you for the entirety of the song. Rap Monster's delivery, at first, is steady and crisp. As the short solo continues, he quickly increases his words per beat for a portion of the song, which perfectly shows off his impressive rap skills.
---
6. ????
Rap Monster, Suga, and Jin are the perfect combo to pull off this style of song. Jin's soft vocals perfectly match the high pitched piano, while Rap Monster and Suga's deep and raspy voices beautifully create contrast and add another layer to the already good song.
---
7. Too Much
The beginning of Too Much is something completely different than what you might expect from someone who calls himself 'Rap Monster.' Sampling Drake's song by the same name, the introduction immediately grabs you with the hollow piano and Rap Monster's raw vocals at the chorus. He goes between his impressive singing and flawless rapping throughout the song. Too Much is a beautiful song that impressively showcases the leader's multiple talents.
---
What are your favorite tracks from BTS' SoundCloud? Share your thoughts in the comment section below and be sure to subscribe to the site and follow us on Facebook, Twitter, Instagram, and Tumblr to keep up with all of our posts.
https://kultscene.com/wp-content/uploads/2014/12/BTS.png
768
1024
Tara
http://kultscene.com/wp-content/uploads/2018/02/KULTSCENE-LOGO-2018-TRANSPARENT-RED.png
Tara
2014-12-12 17:22:52
2014-12-12 19:12:32
Best BTS SoundCloud Songs