The Korean film My Annoying Brother is getting released in the U.S on December 8 at Los Angeles' CGV Cinemas. The film is widely popular in South Korea and has built a lot of buzz because of its impressive cast. My Annoying Brother stars EXO's D.O (Du-Young), Jealousy Incarnate's Jo Jung Suk (Du-Shik), and Doctor Crush's Park Shin Hye (Su-Hyun) at their very best as they ramble between love, hate, triumph, and despair.
Ahead of the film's release, here are some things you to hopefully entice you into seeing the dramedy.
1. The Sibling Struggle Is Real
The film's English title My Annoying Brother is actually quite different than the Korean one, Hyung, or "Older Brother." The English expands on the meaning, introducing the film as one brother dealing with the other, implying that both D.O's Du-Young and Jo Jung Suk's Du-Shik find his brother irritating, but in the Korean version it's a clear emphasis on the older brother being… Something. That something turns out to be a con artist who ran away from his family years ago, and gets out of jail pretending to be heartbroken over his younger half-brother's sudden blindness.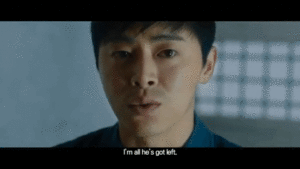 ---
---
2. D.O's Acting Is No Joke
K-pop idols-turned-actors often have a bad reputation, but there's no question that D.O's portrayal of the blind judo athlete Du-Young is extremely powerful and impressive. D.O has played a variety of characters in the past, including the abused Han Kang Woo in It's Okay, That's Love, but depicting a blind character proved that D.O's acting skills are just as impressive as his vocal prowess. (And perhaps even then some.) While the eyes are traditionally used in acting to depict a wide array of emotions, D.O was able to portray the smallest, most nuanced emotional shifts with the rest of his physique. Watching him outshine some of the other actors in the film was definitely a pleasure.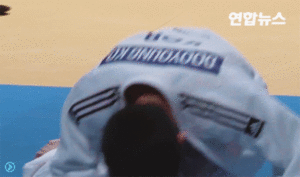 3. There's Something for Just About Everyone in My Annoying Brother
If you like sports films, con films, comedies, or dramas, My Annoying Brother hits all the categories. The film is about a con artist dealing with his estranged family situation, an injured athlete, a coach trying to support her trainee without ruining her own career, the Rio Olympics, comedic attacks at convenience stores, bath scenes in saunas, and so much more.
But, just note, if you're looking for romance, that's not really in this film. But there is whole lot of Bromance for you!
---
---
4. It Breaks Korean Familial Stereotypes
About 30 minutes into the film, one character points out that "there are many families that aren't blood related." In South Korea, where blood ties have been traditionally incredibly important in determining one's place in society, My Annoying Brother is all about the relationship between siblings rather than the actual blood flowing in their veins. Du-Sik and Du-Young are only half brothers, and Du-Sik feels major resentment towards Du-Young, but at the end of the day the two learn to support one another as brothers. Su-Hyun also joins in on their little family, offering a maternal role to the two overgrown children as they struggle to understand one another.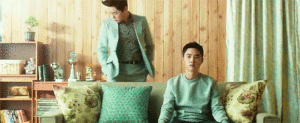 5. It's A Big Hit In South Korea
Earning more than $14 million USD is no mean feat, but beating out Fantastic Beasts and Where to Find them is what's really impressive about My Annoying Brother. According to Variety, the film was the best-earning film in Korea this weekend with Missing and Fantastic Beasts in second and third place respectively.
What do you think of
My Annoying Brother
? Share your thoughts in the comment section below and be sure to subscribe to the site and follow us on
Facebook
,
Twitter
,
Instagram
, and
Tumblr
to keep up with all of our posts.
https://kultscene.com/wp-content/uploads/2016/12/still_02.jpg
666
1000
Tamar Herman
http://kultscene.com/wp-content/uploads/2018/02/KULTSCENE-LOGO-2018-TRANSPARENT-RED.png
Tamar Herman
2016-12-06 14:13:14
2016-12-06 14:13:14
5 reasons to watch 'My Annoying Brother'