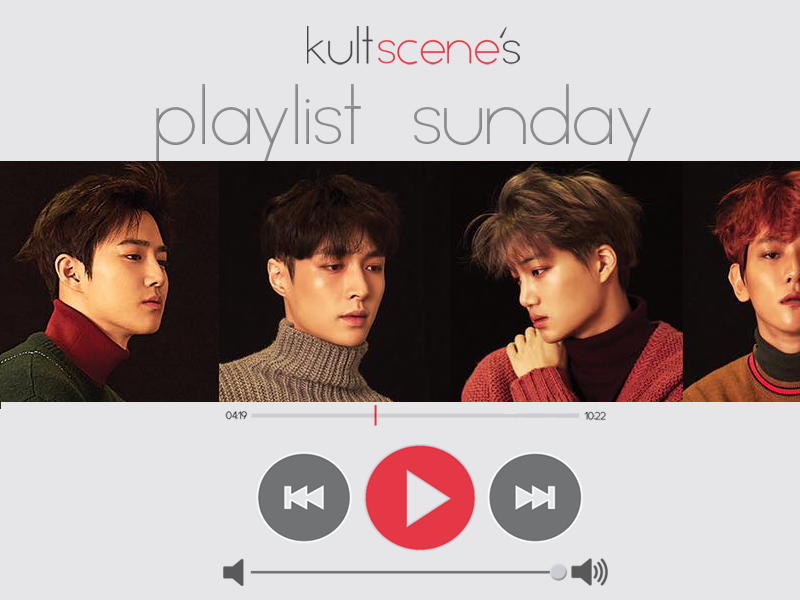 Only two weeks left of December, and K-pop 2016 isn't anywhere near slowing down. (Although our writers are, as busy as they are with the holidays and finals!) This week, we talked a little about an EXO song and K.A.R.D's debut. Take a listen below and let us know what your favorite song of the week was.
EXO "Winter Heat" (Released Dec. 18)
Each year, EXO's special winter album is one of my favorite EPs. Their recently released For Life album isn't doing it for me as much as last year's Sing For You did, but the b-side "Winter Heat" is a groovy house track that I've been listening to all day on repeat. (Or at least since I listened to the album for the first time around 11am in NY.) The song provides some of the album's more upbeat moments, and some of the group's most melodic vocals this year that overwhelm the electric rhythm of "Winter Heat." If you're looking for a sultry song to heat you up on a cold winter day, well… "Winter Heat" could melt Antarctica.
–Tamar
---
---
K.A.R.D "Oh NaNa" (Released Dec. 13)
DSP Media's new co-ed group K.A.R.D debuted this week with hard-hitting vocals, raps, and visuals, delivering a well-rounded combination of skills and charm in their first release. The song "Oh NaNa" is, frankly, much stronger than any of DSP Media's recent releases (and by recent, I mean from the past two years). With strong influences from hip-hop, EDM, and mainstream K-Pop in general, the song fits the K-Pop mold while also incorporating some incredibly unique features — namely, a co-ed lineup. If KARD does well, maybe we'll see more co-ed groups in the future? Only time can tell. For now, I respect DSP for this largely experimental release, and hope to see more of this quality from them in the future.
–Kushal
What was your favorite song of the week? Share your thoughts in the comment section below and be sure to subscribe to the site and follow us on Facebook, Twitter, Instagram, and Tumblr to keep up with all of our posts.
https://kultscene.com/wp-content/uploads/2016/12/EXO-playlist-sunday.png
600
800
KultScene
http://kultscene.com/wp-content/uploads/2018/02/KULTSCENE-LOGO-2018-TRANSPARENT-RED.png
KultScene
2016-12-18 21:59:17
2016-12-18 21:59:17
Weekly K-Pop Faves: 12-18