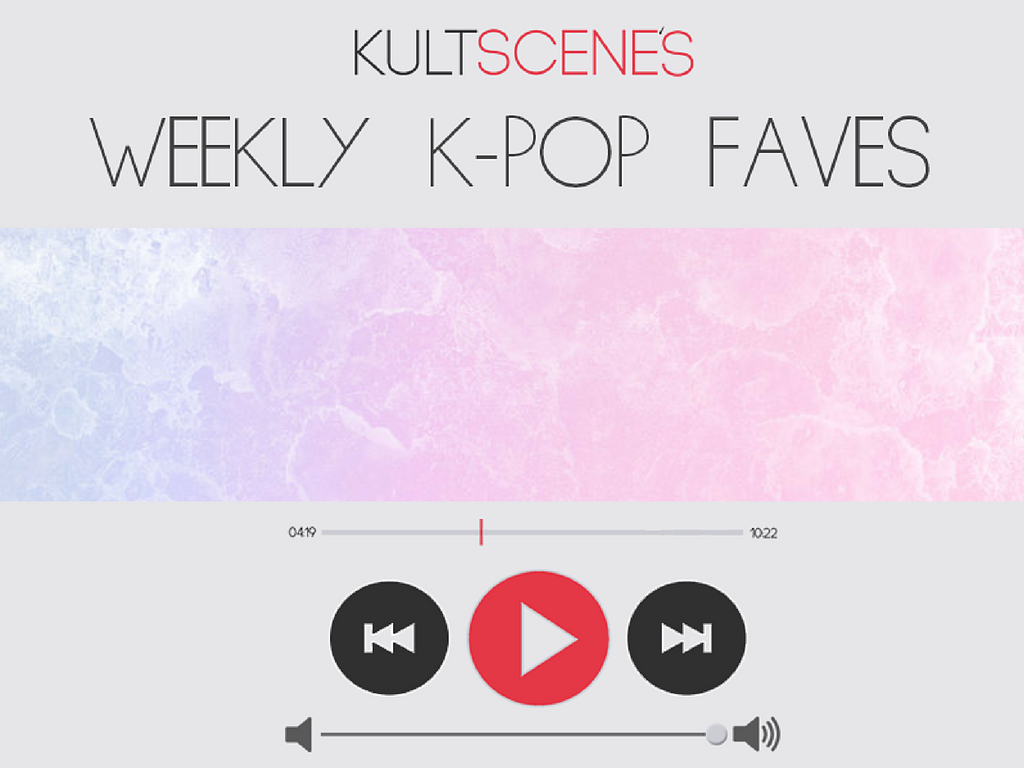 Like every week, this weekend our writers put their heads together and picked their favorite K-Pop released of the past week. Soloist Jay Park came back with a new song, Nu'est returned with their second album of the year, and I.O.I added a track to the drama, "Moon Lovers: Scarlet Heart Ryeo."
"Me Like Yuh" by Jay Park (Released Sep. 1)
If you're able to get through the cringey line of "I'd even dye my hair blond for ya, I can be your Justin Beiber," "Me Like Yuh" is actually a pretty dope song. Detracting from what's trendy in South Korea (trap, mainly), Jay Park taps into the Caribbean/deep house hybrid sound that is hot right now Stateside — all thanks to Cha Cha Malone, of course. For this fresh track, Jay refrains from rapping and serenades his love interest in his signature high-pitched voice. It;s more in tune with "Nana" rather than "Mommae," or anything he's released as of late. While most fans hate when Korean artists sound like mainstream Western music, "Me Like Yuh" has a nice groove that seizes your body and makes you dance and sway. I, for one, can't wait for Jay's album to drop. Even if it contains "Aquaman."
— Alexis
---
---
"Love Paint (every afternoon)" by NU'EST (Released Aug. 29)
While their little brother group Seventeen has shot to immediate success, it's Pledis Entertainment's NU'EST whose sound I've always been drawn to. Their latest, "Love Paint," is filled with melodic synths and vocal harmonies that take the group's sound into new, more artistic territory. (I can't help but think of SHINee vs EXO at Korean music powerhouse SM Entertainment, where the former older group has been able to develop their own unique experimental style versus EXO's more typical K-pop sound.) Between the pre-chorus builds and the underlying orchestral accompaniment, plus a really well delivered rap that sounds like it belongs on mainstream American radio (or at least "Show Me the Money!"), this is the sort of pop R&B I want to see more of from this group.
— Tamar
---
---
"I Love You, I Remember You" by I.O.I (released Aug 30)
Shortly after the group's release of "Whatta Man" which changed my opinion of this group's vocal prowess forever, I.O.I released their first OST for currently airing drama "Scarlet Heart: Ryeo." The relatively slow and sweet ballad is definitely unexpected coming from this lively girl group and while not all the members were able to show off their unique styles or voices through this release, the song was good as a whole. The spotlight was also cast on a few members in particular, such as main dancer Chungha, who wowed this time not through her dance but through her stable and strong vocals. Rapper Yoojung stood out as well, especially since she did not get as many singing parts in their previous releases. The OST proved the potential and versatility of IOI and I hope that they'll experiment with different genres of music in the future tracks they release.
–Anna
What's your favorite song from last week? Did it make our playlist? Share your thoughts in the comment section below and be sure to subscribe to the site and follow us on Facebook, Twitter, Instagram, and Tumblr to keep up with all of our posts.
https://kultscene.com/wp-content/uploads/2016/09/Untitled-design-8.png
768
1024
KultScene
http://kultscene.com/wp-content/uploads/2018/02/KULTSCENE-LOGO-2018-TRANSPARENT-RED.png
KultScene
2016-09-04 21:33:23
2016-09-04 21:35:40
Weekly K-pop playlist: August 29 – September 4