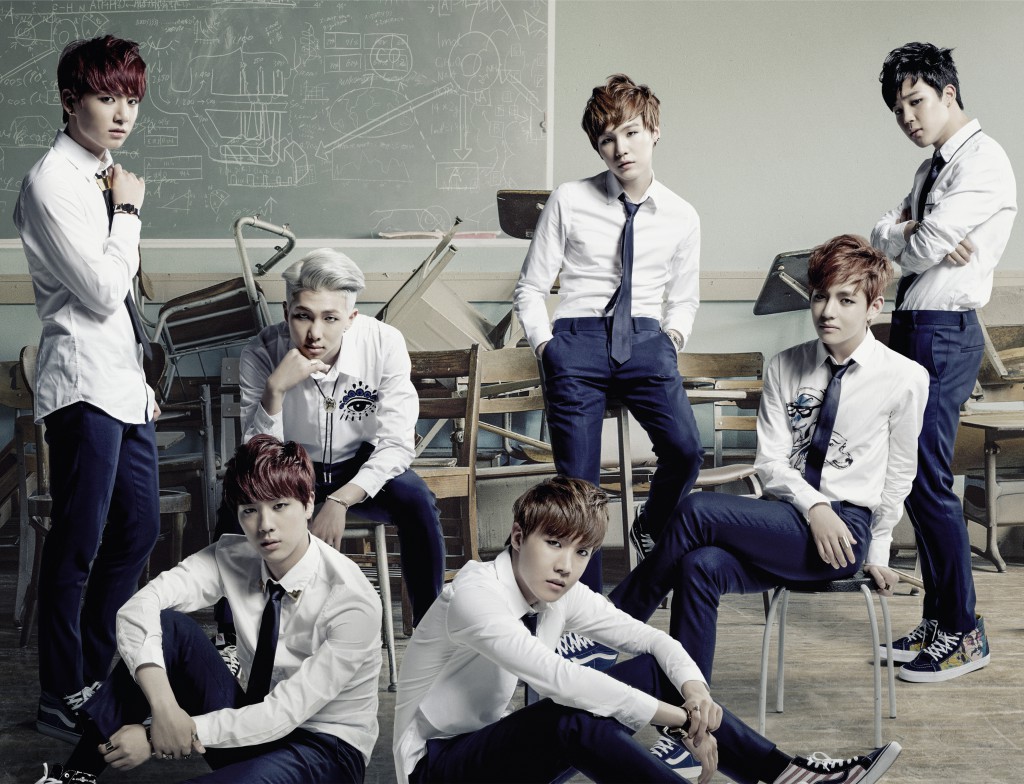 When it comes to being a K-pop fan, or Korean pop culture writer like our staff, there's only so much that information that you can keep on the top of your head. For everybody involved in the fandom, or just the curious non-fan, there's a lot of different virtual K-pop resources that come in handy. September means the start of the school year for many of our readers, so I got into a scholarly mood looked into some of the most useful tools out there, ones that I utilize whenever I'm working on a new writing project. I also asked some of the other KultScene writers, so thank you Alexis, Shelley, and Kushal!
Idology "Idol Yearbook"
If you haven't heard of it, don't worry. The Korean webzine published their first book, "Idol Yearbook 2015" earlier this year in South Korea and lent us a copy to puruse.
Bilingual, with Korean one one side of the page and English on the other, the "Idol Yearbook" features several essays and, more useful for reference work, an entire list of the songs released by K-pop idols in 2015 based on the release date. The final, and equally wonderful, section of the book includes statistics ranging from all the idol groups that debuted in 2015 to what months were the most popular for releases. (September, October, and November, by the way!) Other fun statistics include the average heights, age, birthdates, of the newly debuted idols. That's information on 339 newly debuted K-pop idols!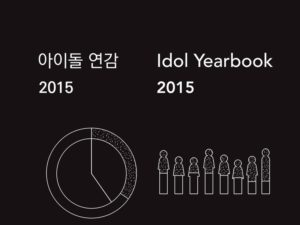 Instiz & Gaon
Personally, Instiz's iChart is one of the best ways I discover what music is popular in South Korea. English language K-pop sites and iTunes' K-pop chart are great for showing what's popular in the US and other foreign countries, but when it comes to Korea there's a wider variety of music than just the idol music that's so popular amongst K-pop fans. The iChart curates realtime rankings from a variety of different Korean music charts and helps clarify what's popular versus what K-pop fans simply think is popular.
Another chart I like looking at is Gaon's charts, which is most closely compared to Billboard as the most definitive Korean music chart. Unfortunately, Gaon's charts aren't real time so I usually reference them towards the end of the year. But it's definitely something good to look at at the end of each month to see the overall rankings. The charts are also in Korean so it could be a bit daunting, but a Google translate extension can fix that.
---
---
English language Korean news sites
There are a lot of great English language Korean pop culture sites out there, but any fan of the industry is aware that there are plenty of less great ones. Getting information second hand isn't really ideal, so while some international fan-oriented sites are really outstanding (especially this one!) try out websites like the K-Pop Herald, Mwave's news section, the Korea Times, and Yonhap for English language news that's typically directly from South Korea.
Official Websites
While many Korean entertainment companies aren't particularly English-language friendly, and some that are don't really supply that much information, there are some truly reliable ones out there. SM Entertainment and YG Entertainment in particular have gone out of their way over the past few years to make their information accessible to fans through SMTown Now and YG-Life. The former typically supplies short, headline-style updates for fans in multiple languages while the latter does a terrific job translating Korean news articles relating to YG artists.
---
---
Stocks
No, but really.
Haven't you ever wanted to know just how much Korean music, films, and dramas really make? While not every Korean entertainment company is public, those that are have their stocks freely visible with a quick Google search. If you've ever wanted to gauge the financial impact of a "scandal," this is the best way.
Wikipedia
Because Wikipedia knows everything. (But double check your sources!)
Social Media
While Tumblr is where you go for pretty pictures and gifs, Twitter is one of the fastest new sources nowadays and several KultScene writers get their tips from whatever is trending each day. Following official media companies is a tried-and-true way to keep track of new releases or important dates, but fan-run accounts and fan groups (particularly on Facebook) are a fun way to get involved with some of the lesser known parts of K-pop fandom. Also, check out fan sites' accounts (and the sites themselves, of course.)
Do you have a favorite go to K-pop resource, news or otherwise? Share your thoughts in the comment section below and be sure to subscribe to the site and follow us on Facebook, Twitter, Instagram, and Tumblr to keep up with all of our posts.
https://kultscene.com/wp-content/uploads/2016/09/art_B-1024x784.jpg
784
1024
Tamar Herman
http://kultscene.com/wp-content/uploads/2018/02/KULTSCENE-LOGO-2018-TRANSPARENT-RED.png
Tamar Herman
2016-09-07 06:19:30
2016-09-07 06:19:31
7 fact-finding resources K-pop fans should know