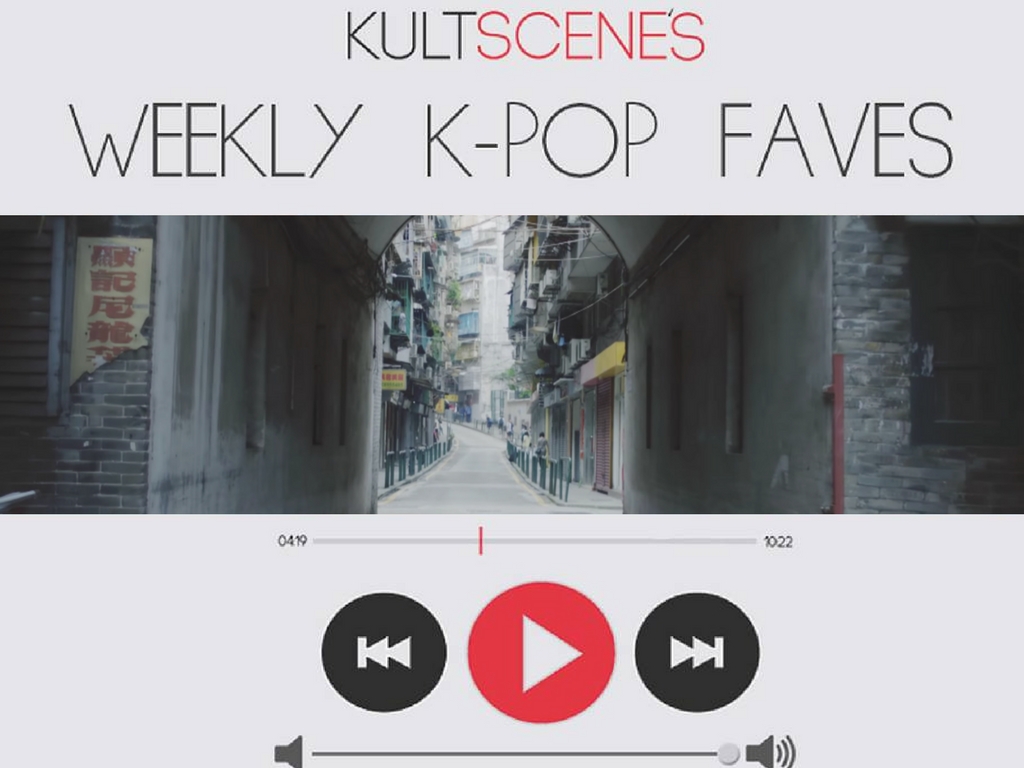 Some weeks in K-pop are busier than others, and the beginning of June was definitely full of some interesting releases. Whether it was Sistar's farwell or the first original releases from the boys of Produce 101 Season 2 or Baek A Yeon's return with a new EP, KultScene's team took note. Here are some thoughts on our favorite songs of the week.
"Never" by Produce 101 Season 2 (Uploaded June 2)
By now, a lot of people are over the deep house and dem bow hybrids plaguing the global music scene — but not me. So when the concept evaluations on Produce 101 Season 2 came up and "Never" was one of the songs up for grabs, I knew it would be one of my faves. But, of course, the trainees making up the team is what made this song. "Never" probably had the best popular to talented members ratio among all the groups. Plus, the fact that they had the most talented singer in the whole competition surely helped. I haven't watched this ep of Produce 101 yet over lack of English subtitles, but I can make out that Jonghyun was once again the leader. It's pretty endearing to see how time and time again, he takes on the leadership role and steps away from the limelight in order to let the other members shine. This is probably the first time that Guanlin gives us an idol-worthy performance in the competition, and Woojin held his own and stepped out of the shadows of the other Brand New Music trainees (his company). Even with its upbeat breakdown, "Never" is sultry yet powerful at the same time, and the members perfectly captured and conveyed this duality. Every single member in this group is a contender for the final 11, and with "Never," they definitely made their case strong.
— Alexis
---
---
"Magic Girl" by Baek A Yeon (Released May 29)
At first glance Baek A Yeon's Bittersweet EP could be ballady banality. But it's most definitely not, with each track exploring the dichotomy of a young girl's heart, perfectly suitable for a 24-year-old who has won over South Korea with her mellow love songs. While all of the tracks are intriguing in their own way, "Magic Girl" is so compositionally fantastical that it quickly became my favorite. With it's ethereal synths and lilting electronic beat, "Magic Girl" feels like it's straight off of an '80s film soundtrack, perfect for a lighter moment of a film like Labyrinth or Neverending Story. Although there's no translation of the song currently available, the track appears to be, well, about the otherworldly essence of Baek, and it's perfect. Until that one moment when the imagination meets reality and turns into a choppy piano melody reminiscent of basic keyboard exercises much like a young child would learn–just as their imagination is freewheeling and innocent enough to create an magical song like "Magic Girl." It's just my interpretation, but I'm in love with it.
— Tamar
---
---
"Lonely" by SISTAR (Released May 31)
SISTAR ends their legendary seven-year career with a single unlike the rest of their releases — an evocative, slow pop song, with no choreography or visual hook for listeners and viewers. Despite the more low-key nature of SISTAR's final single, the song is conspicuously in tune with the group's characteristic sound — loud, vocal, and powerful. As a dedicated fan of the group for five years, I am sad to see the group come apart, but thankful for the last stages and still finding myself getting hooked on this song, repeating it for hours on end and still enjoying it every time. SISTAR's music has always had that quality, the ability to stick to your ears and invigorate no matter how many times you've already heard the song. Their performance and music have a valuable, long-lasting impact that will be missing from K-Pop from now on. For STAR1's, it's been a reflective and painful week, with fans talking about everything from the group's long reign of success to the minute details of their music show stages this week. Thank you SISTAR, for everything. From your debut to your final stage on Inkigayo, you have officially failed to release a flop, and K-Pop will forever admire its queens of summer for that reason.
–Kushal
What was your favorite K-pop release of the week? Tell us what you think in the comment section below and be sure to subscribe to the site and follow us on Facebook, Twitter, Instagram, and Tumblr to keep up with all of our posts.
https://kultscene.com/wp-content/uploads/2017/06/K-POP-15.jpg
768
1024
KultScene
http://kultscene.com/wp-content/uploads/2018/02/KULTSCENE-LOGO-2018-TRANSPARENT-RED.png
KultScene
2017-06-04 19:07:11
2017-06-05 11:31:18
Weekly K-pop faves: May 29 – June 4