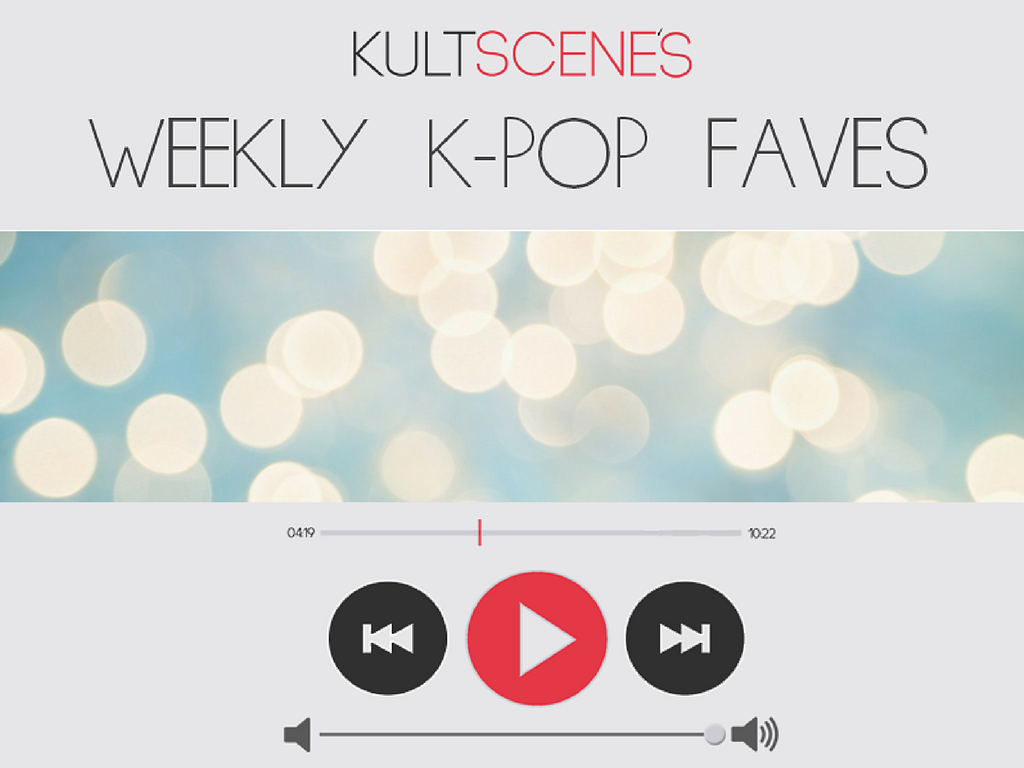 We're nearing the end of the year so new releases by K-pop artists have slowed down. This, of course, does not mean they've completely stopped. While very few, as most artists are focusing on their end-of-the-year performances, we still could count on DAY6, GOT7, and Taemin to drop something to hold us on the year's last stretch.
"I'll Try" by DAY6 (Released Dec. 6)
One of the three last tracks released by DAY6 for their Every DAY6 project, "I'll Try" is the closest to a conventional ballad this band has ever released. Composed mainly by keyboardist Wonpil, the instrumentation is very simple throughout the song, with Wonpil using many techniques normally found in classical piano here. What makes "I'll Try" stand out however, is the acapella section found towards the end of the song. Stripped bare of all instrumentals, all five of DAY6's members showcase their vocal abilities and create a breathtaking harmony which is just so beautiful to listen to. Coupled with the song's heartfelt lyrics about receiving and giving love to others which Wonpil penned while thinking about his mother, this track is a wonderful way to end off the Every DAY6 project, and is appropriately placed at the end of their Moonrise album (not counting the final versions of their older songs included), acting as the curtain call to this era and showing the band's gratitude to all who have supported them this year.
— Anna
---
---
"Teenager" by GOT7 (Uploaded Dec. 6)
I'm totally cheating, I'm aware, given this song was not only released last month but I also already chose it for a previous Weekly K-pop fave. But you know what? There's still more to talk about! Better seasoned with the song, GOT7 focus on the fun yet sharp choreography and seducing the viewer — and I'm here for it. Completely absent in their last few comebacks, the group brought back their signature cute side, although it has matured and is now a damn tease. And, again, I'm here for it. It's refreshing to see how a group that incorporated a cutesy concept since their start has evolved it and not gotten rid of it. Also, the looks they're serving on "Teenager" are just the icing on the cake. Anytime we get to see GOT7 on a livelier, more fun performance —you guessed it— I'm completely, 100% here for it.
— Alexis
---
---
"Day And Night" by Taemin (Released Dec. 8)
Pulling a complete about-face from "Move," Taemin returned this week with a follow up single, the stirring ballad "Day and Night." While it felt more similar to the solo work of fellow SHINee-member Jonghyun, and a music video that looks a lot like DRP Live's "Jasmine," that aesthetic works for a tune to listen to at the end of a long day, or a night out when you need to unwind. It's not as bombastic as some of his other singles, but there's something tender about this strings-focused song that is lacking from other songs of the soloist's. Though that isn't surprising, considering Taemin co-wrote it.
— Tamar
What was your favorite release of the week? Let us know in the comment section below and be sure to subscribe to the site and follow us on Facebook, Twitter, Instagram, and Tumblr to keep up with all of our posts.
https://kultscene.com/wp-content/uploads/2017/12/weekly-k-pop-faves_june-2017.png
768
1024
KultScene
http://kultscene.com/wp-content/uploads/2018/02/KULTSCENE-LOGO-2018-TRANSPARENT-RED.png
KultScene
2017-12-10 21:38:58
2017-12-10 21:38:58
Weekly K-pop faves: Dec. 4-10