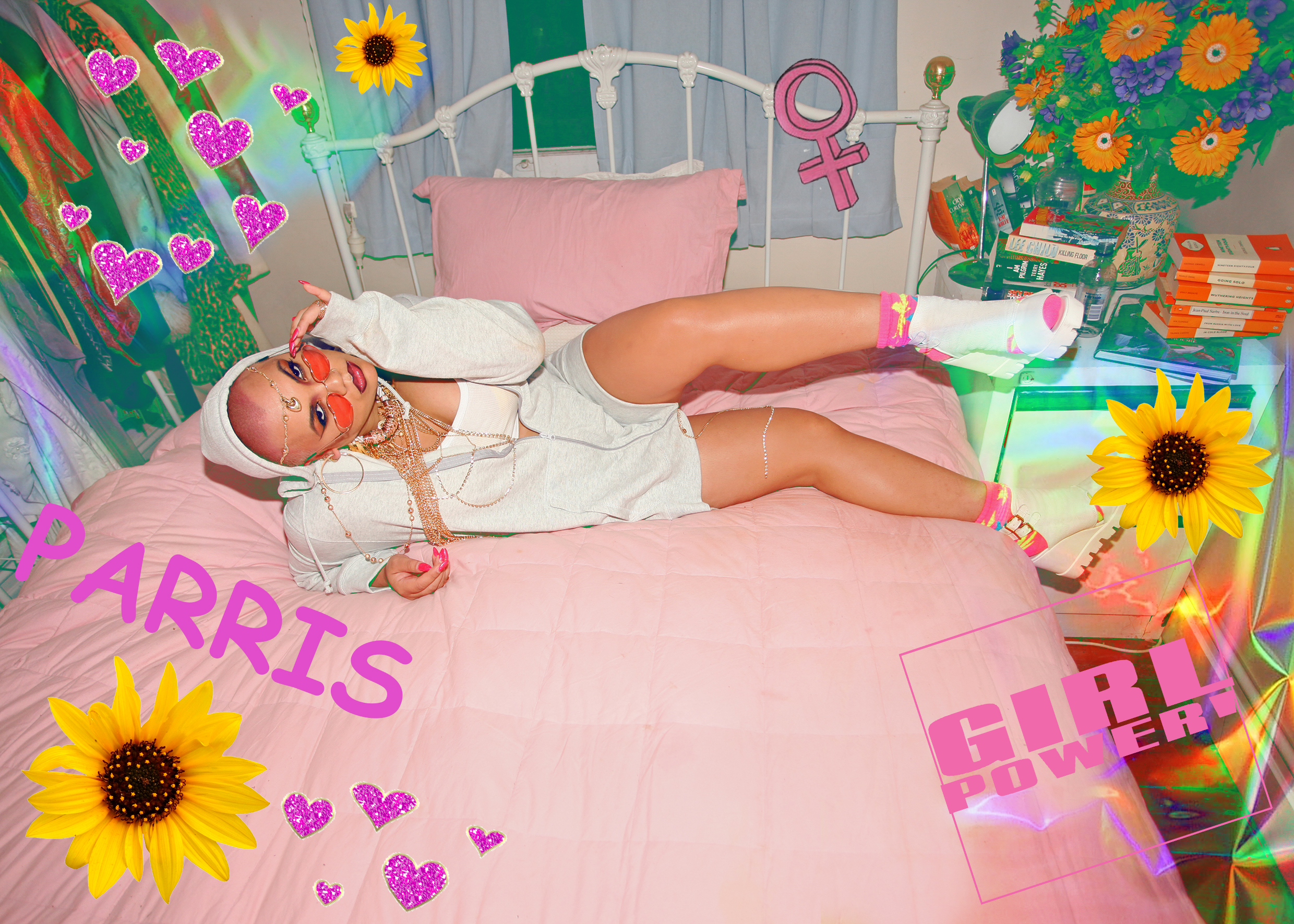 What does the all-girl slayage choreography on Justin Bieber's "Sorry" video and Taeyang's hard-hitting moves on "Ringa Linga" have in common? No, not a hot male artist who excels at dance, but the "Polyswagg" creator and world-renowned choreographer who's taking the industry by storm. I'm, of course, talking about Parris Goebel.
Even if you're not familiar with the 24-year-old's name, you're aware of her work. If not from taking center stage in the Biebs' video, her participation with her female dance squad ReQuest on "America's Best Dance Crew," or acting in the movie "Step Up 5," then you might remember a certain girl in chains in BIGBANG's "Bang Bang Bang" music video or the dancer with the bangs on CL's "Hello Bitches."
Yep, that's Parris.
The New Zealand native has been in demand by everyone these days for her strong and sexy presence and style, especially empowering female artists who've noticed how she's empowering women through dance. So just to give you an idea of the magnitude of her caliber, let's just grace the surface of her resume by saying her work includes choreographing Janet Jackson, Jennifer Lopez, Nicki Minaj, and even Chinese pop diva Jolin Tsai's latest tours. No biggie.
After working with BIGBANG and on Taeyang's solo, she has now teamed up with the YG Entertainment artist that embodies female empowerment and sexiness, the baddest female herself CL and helped her shape the precedent of what we're to expect from her upcoming American debut album. And not only did Parris choreograph and, along with ReQuest, star in CL's teaser song "Hello Bitches," but she directed and produced it as well. As a result, we got a fierce and flawless dance performance video that highlights CL's sexy, sassy, and self-empowering image fans have loved her all along for.
KultScene recently caught up with Parris shortly after her stellar MAMA performances — where she and rest of ReQuest danced on CL, BIGBANG, and 2NE1's stages — to talk about CL and "Hello Bitches," and how she's revolutionizing the dance game one collaboration at a time.
---
---
First and foremost, congratulations on your MAMA performances. You completely owned them and it genuinely seemed like you and the rest of ReQuest were having a blast. How was the whole experience for you?
Parris Goebel: It was a great experience for me and my girls. The awards is a massive event and it has a star line up of artists performing.
You've described your style of dance "Polyswagg." Can you give us a crash course on what it is and how you coined the term?
We had to come up with a description of our style of dance on "America's Best Dance Crew" when we were on it [Season 6]. So we had swagg but our own style and I'm Polynesian so I put the two together.
What would you say sets you apart from other dancers and choreographers that has made you so in demand by artists?
My own individual style and always trying to be fresh with what I create.
For "Hello Bitches," you didn't only choreograph the song but you also directed the video. How did you come up with the whole concept, choreography and theme wise?
I just took the song and then thought about what would make CL look hot. CL is a great dancer in her own right and loves to do different things so it was a lot of fun to put it all together for her.
What I really enjoyed about this particular video was that the dancers weren't mere props adorning the singer, like we often see in a lot of music videos nowadays. You were all main characters and the way the choreography was done conveyed a very interactive vibe. Was that the point or what did you want to portray with the concept?
Really the main essence of the video is dance so shooting CL with the girls around her all the time dancing all made sense.
In the "Hello Bitches" behind-the-scenes video you said you had never connected so well with an artist as you did with CL. How was working with her different and more special than other artists you've collaborated with in the past?
We really like all the same things – dance, music, and fashion. CL is more my age and very creative and making a difference for women so all those things make her so much fun to work with.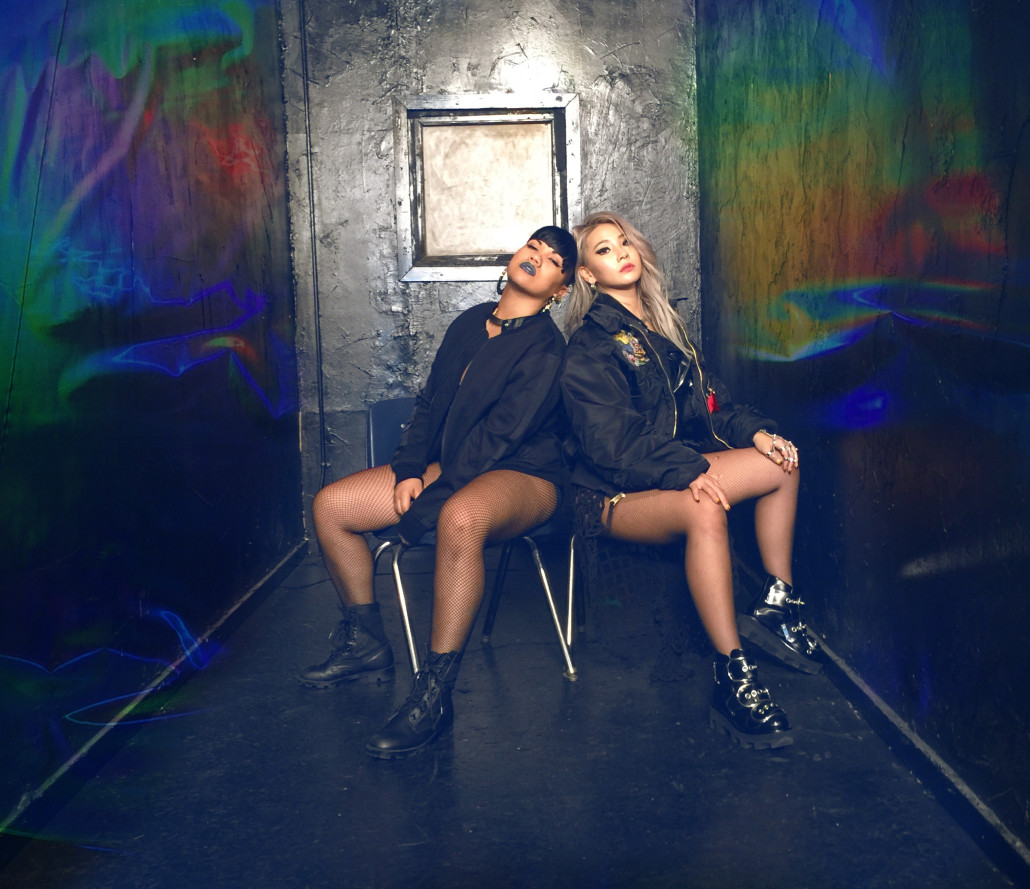 You've worked with great female artists of color that embody female empowerment like Jennifer Lopez, Nicki Minaj, Janet Jackson, and now CL. What does it mean to you as a woman of color working with these artists that have done wonders for representation and visibility of WOC in the media and industry?
It's always a pleasure to work with such strong females each in their own right. They are all successful, they all work hard and they are all very driven. So for me to get to work with them is a real blessing and it makes my job easy because they all embrace womanhood.
What do you think about CL and other Korean artists taking artistic elements from non-Korean societies and cultures? Where do you see the line drawn between cultural appropriation and appreciation?
In music there are no lines – it's all about expression no matter what race or culture you are. That is the beauty of music – it has no borders.
---
---
Will you continue to work with CL for her American debut?
I definitely hope so.
Other than BIGBANG, 2NE1, and CL, is there any other Korean artist you would like and/or wish to work with?
I really enjoy working with the YG Family as they are all professional and dedicated artists so happy who I am currently working with.
Thank you so much for answering my questions for KultScene. What's next for you and ReQuest?
Keep changing the game and keep traveling the world.
How much did you love "Hello Bitches?" Share your thoughts in the comment section below and be sure to subscribe to the site and follow us on Facebook, Twitter, Instagram, and Tumblr to keep up with all of our posts.
Pictures courtesy of Parris Goebel, edited by Alejandro Abarca.
https://kultscene.com/wp-content/uploads/2015/12/PARRIS-KULTSCENE.jpg
1771
2480
Alexis Hodoyan-Gastelum
http://kultscene.com/wp-content/uploads/2018/02/KULTSCENE-LOGO-2018-TRANSPARENT-RED.png
Alexis Hodoyan-Gastelum
2015-12-11 17:55:54
2015-12-11 18:05:19
'Hello Bitches:' Choreographer Parris Goebel Talks CL & Women Empowerment Through Dance [INTERVIEW]