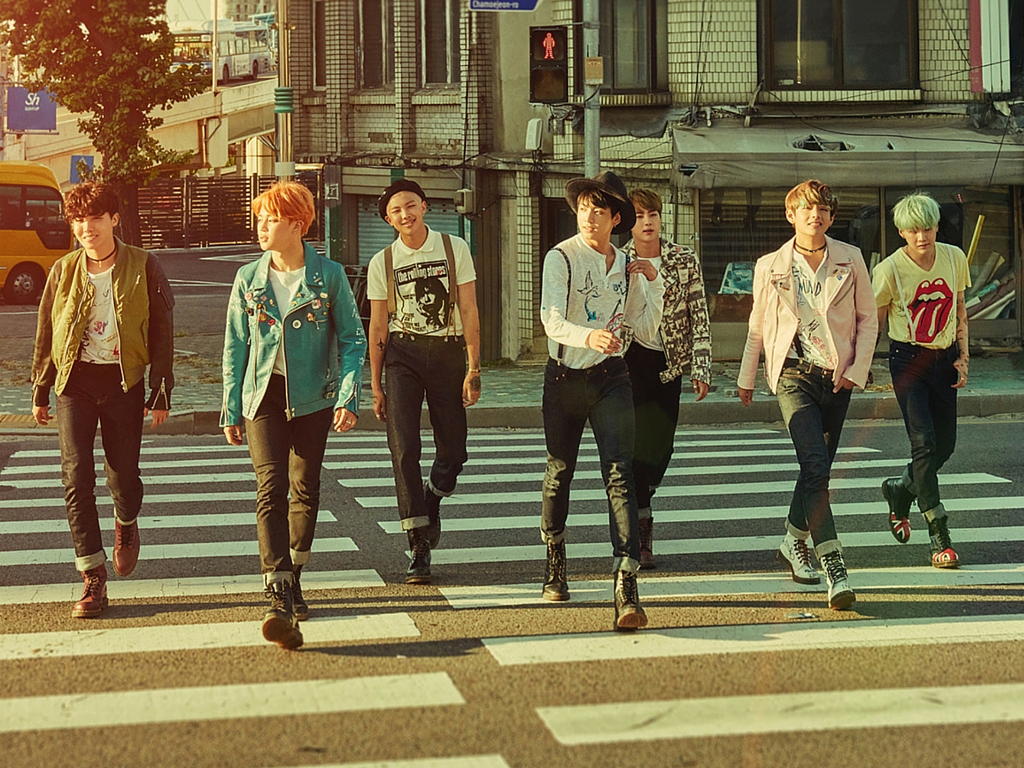 Recently South Korean hip-hop group BTS made headlines again for their latest feat: For the second, non-consecutive week the septet was able send their latest album The Most Beautiful Moment in Life, Pt. 2 atop Billboard's World Albums chart, making the group the first K-pop act to have the same album spend more than a week on top. This only comes after their other accomplishment as the first K-pop act to enter the Billboard 200 that is not from a large company, such as YG or SM Entertainment, after the album was released back in late November. With this, the group joins their senior groups EXO, BoA, Girls' Generation and its sub-unit Girls' Generation TTS, 2NE1, and Big Bang. Indeed, BTS's international success, coupled with their five music show wins for their title track "Run" in their native Korea, makes a strong case for the group's rising popularity.
What makes the achievement even more salient is that BTS has not even been around for long. Debuting under the small company Big Hit Entertainment back in June 13, 2013, the underdogs managed these unprecedented feats in an extremely and relatively short amount of time. And as their company's first attempt at a boy group, the members of BTS did all this and more without much experience from their agency, unlike some of their contemporaries. When we consider just how much BTS carries the weight of their company on their shoulders, it really puts their surging popularity and multiple triumphs into perspective.
---
---
But so we get it. The damn group is taking great strides toward stardom. They're the face of their company, its cash cow. From a business standpoint, however, it's nothing special unless we can analyze what exactly it is that they are doing right. And in BTS's case, it's not just one particular thing, but several.
Starting at the most basic level – what gets monetized and why the group exists in the first place – is the music. Since debut up until now, the group has always had an active role in the genesis of their albums, whether it is in lyric-writing, song composition or production. This is especially true for the rapper line, which consists of leader Rap Monster, Suga, and J-Hope, who have all taken part in the rap making of their songs. Their character is delivered through their original lyrics, and through these lines the group weaves together a story told through multiple vignettes. There is always a conversation happening in their songs, but it also does not at all mean that they always end in reconciliation. A notable example is in "Converse High," off of their album The Most Beautiful Moment in Life Pt. 1, in which Suga took the notorious dissenting opinion when he said "Converse, Converse, I really hate a Converse." Contrast this to the rest of the song, which literally promotes how great the shoe is. Even though it might create a lapse in the theme of the song, the members are true to their feelings. By not playing it safe and by offering different outlooks, the piece actually ends up becoming more personal.

Since the lyrics are all penned by the members, they are also all free to express whatever they want with whatever they want. Using the same "Converse High" track as our model, we see that not only do the members mention the inescapable "Converse" brand, but also name drops a slew of other brands, including "Chanel," "Alexander McQueen," and "Raf Simons." However, the use of brand names is deemed unfit for broadcast and resulted in the song's ban. But the boys, who have had their songs banned in the past on the basis of coarse language and vulgar jokes, are no stranger to this by now. The group would much rather forgo public friendly content than sacrifice meaning, and you cannot say that is not admirable. There's just something in sharing in on the same insiders ("Hey! I know that brand too!") that feels more rewarding. BTS is definitely the type of group who speaks the truth first, and thinks about its consequences later.
Usually, I would take idol produced anything with a grain of salt, as they are often trained more in the performance than the actual doing, but with BTS it's an exception. The rapper line even inspired the vocalists to become more involved as well, which was highlighted in their album "The Most Beautiful in Life Pt. 1" in which the youngest Jungkook and fellow member V wrote the songs for "Outro: Love Is Not Over" and "Hold Me Tight," respectively. Being actively involved might not seem like such a big deal so long as the end product has that catchy hook, but it's what separates passion from a hobby and a flame from a spark. One look at their discography, and anyone can see that the group knows what the fans wants. From the tough, bad boy image they debuted with, they matured over the years to bring us a more sophisticated sound. And through it all, they found a way to use music as an outlet to tackle subjects such as the pursuit of happiness and the rejection of our ideologies, which becomes all the more significant taken in the context of their conservative environment.
---
---
Another hallmark of the group's appeal is their PR and social media presence. An idol group is nothing without their fans and as Big Hit Entertainment's golden child, all efforts at bolstering their name is directed at BTS. They are constantly on their SNS giving us fan service, whether it is through Twitter, the V app, or their YouTube where their meokbangs (eating shows), logs and Bangtan Bomb segments can be found. This is all in addition to their fancafe posts and to their own blog as well, the latter of which the members use to upload exclusive content and member Jin's cooking recipes. Through these various platforms, fans are able to catch a glimpse of the playful beagle-like, idols in their downtime in all their barefaced glory. Fans eventually come to learn that behind all the glitz and glamour is a group of seven twenty-somethings who shop the same drugstore brand lip balm and who love the latest internet trend as much as we do. At times, they share their personal struggles or their intimate thoughts with us, too. As much as the boys are dedicated to their stage, they are even more dedicated to their fans. It's actually surprising how they are not so burnt out yet.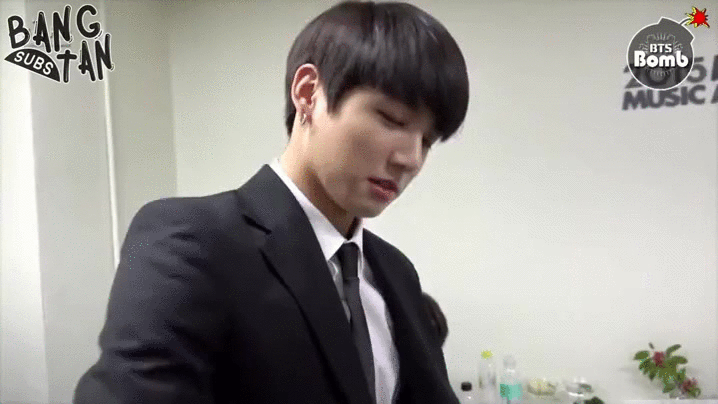 With so many opportunities to get to know the boys online, it's no wonder their fanbase, both domestically and internationally, is so strong. Throughout 2015, they were able to rack up 116,582 additional members in their fancafe, the highest amount for a fancafe last year. BTS was able to headline their "2015 BTS Live Trilogy Episode II: The Red Bullet" concert tour overseas very early in their career, which stopped at eighteen cities at thirteen different countries. What's even more impressive is the fact that they were able to sell out shows in places like Sydney and Melbourne that traditionally do not experience that level of success when it comes to selling out venues for K-pop acts. Indeed, with Hallyu picking up speed, their company must have realized the size and importance of an overseas market.
Part unbridled personality, part musical talents, BTS is engaging in everything they do. They understand that in order to release good music, they have to have fun with it. Sometimes, it's difficult to extricate their personas on stage from their everyday personalities precisely because they are able to blur the line that marks this distinction. The group, with some members who began music from the underground scene, started from the bottom of the barrel but evolved into one of K-pop's best Horatio Alger story. Without a doubt, BTS is one group to watch out for in the 2016 year.
Are you a BTS fan? What makes them special to you? Share your thoughts in the comment section below and be sure to subscribe to the site and follow us on Facebook, Twitter, Instagram, and Tumblr to keep up with all of our posts.
https://kultscene.com/wp-content/uploads/2016/01/RIDE-WITH-ME-ON-THE-JOURNEY-OF-MORE-SUCCESS.jpg
768
1024
Shelley Foo
http://kultscene.com/wp-content/uploads/2018/02/KULTSCENE-LOGO-2018-TRANSPARENT-RED.png
Shelley Foo
2016-01-09 21:03:16
2016-01-09 21:04:44
From Underdogs to International Stardom: BTS's Rise to Success