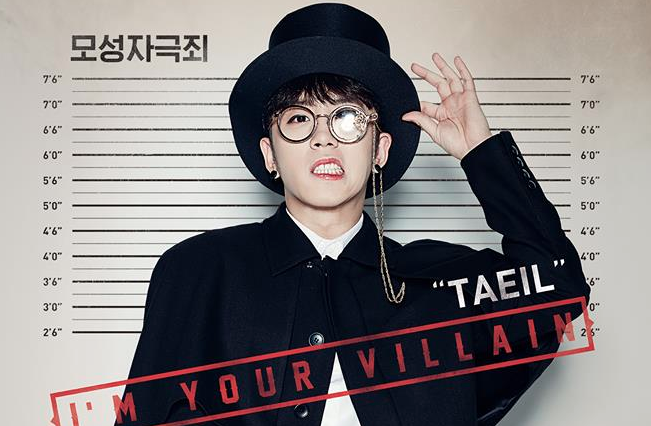 Have you heard? Taeil from Block B is set to finally release his first solo digital single on March 27th
titled Shaking. On Block B's Blockbuster album, Taeil had the chance to showcase his talent in a solo track titled Where Are You but that clearly wasn't enough and now he's back with a treat for all BBCs.
The singer is following the path of other successful idol group members turned solo artists, including Super Junior's Kyuhyun, SHINee's Jonghyun, Teen Top's Niel, BTS's Rap Monster, and Block B's very own Zico.
Taeil is one of the top male vocalists in the K-pop industry, but perhaps one of the least well known. Unless you're a part of Block B's fan club or if you're even remotely aware of who the members are and their activities, you've probably only heard of their leader, one of the most famous K-pop rappers, Zico.
---
---
It's already hard enough to keep up with a group when there are an abundant of members, especially when only one or two of them are better known in the public eye, but it's even more difficult to stay at the top of people's minds when there are so many groups out there, especially when the industry is pumping out what seems to be a new group every month. Block B suffered because of a lawsuit, but its loyal fanbase knows about Taeil's talent and now it's the rest of the K-pop world's turn.
In case you haven't seen it, check out the first official teaser video for Shaking. It doesn't showcase any of Taeil's talented vocals, but it sets the stage for a jazzy, piano-filled song.
The coffeehouse music mixed with Taeil's vocals will surprise many since it's a sharp divergence from Block B's hip-hop style.
---
---
But Taeil is actually one of Block B's primary vocalists, and makes up for his short stature with his powerful voice. Standing at a mere 5 feet 4 inches may be short for a K-pop idol, but Taeil's voice has outstanding power and is one of the most skilled K-pop singers ever to debut. His voice just oozes with so much passion and sincerity that it helps cancel out his lack of height. Taeil has mentioned in the past he looks up to ballad group, 4Men, which makes sense since 4Men sings with such raw emotion, which is probably where Taeil draws his inspiration.
I've been lucky enough to have seen Block B perform live in Washington D.C when they were here last June for their US Showcase and KultScene covered the NYC one, and I still can't get over how amazing Taeil's live performance was. No matter how small or big the venue, no matter how far or close you may have been in the audience, his sound carries throughout the entire venue and his voice just wraps you up like a pigs blanket, and it almost feels as if you're standing right next to him on stage as he's belting it out.
KultScene (then known as Kpop-Me) caught a few moments of Taeil singing at the showcase:
And if you're not convinced yet, Taeil shared a short Vine on Twitter showcasing a tidbit from his upcoming releases.
— 이태일 (@BB_taeil) March 25, 2015
I think I can speak on behalf of BBC's that we're all very excited for Taeil's solo single. He's finally getting his chance to get his shine on, and hopefully there'll be a music video for this digital single somewhere down the road!
Taeil's song will be released on March 27.
How do you feel about Taeil going solo? Share your thoughts in the comment section below and be sure to subscribe to the site and follow us on Facebook, Twitter, Instagram, and Tumblr to keep up with all of our posts.
https://kultscene.com/wp-content/uploads/2015/03/Screen-Shot-2015-03-25-at-7.15.43-PM.png
426
651
Tam Huynh
http://kultscene.com/wp-content/uploads/2018/02/KULTSCENE-LOGO-2018-TRANSPARENT-RED.png
Tam Huynh
2015-03-25 16:20:20
2015-04-22 11:07:03
Block B's Taeil Is Next Up As An Idol Group Member Gone Solo