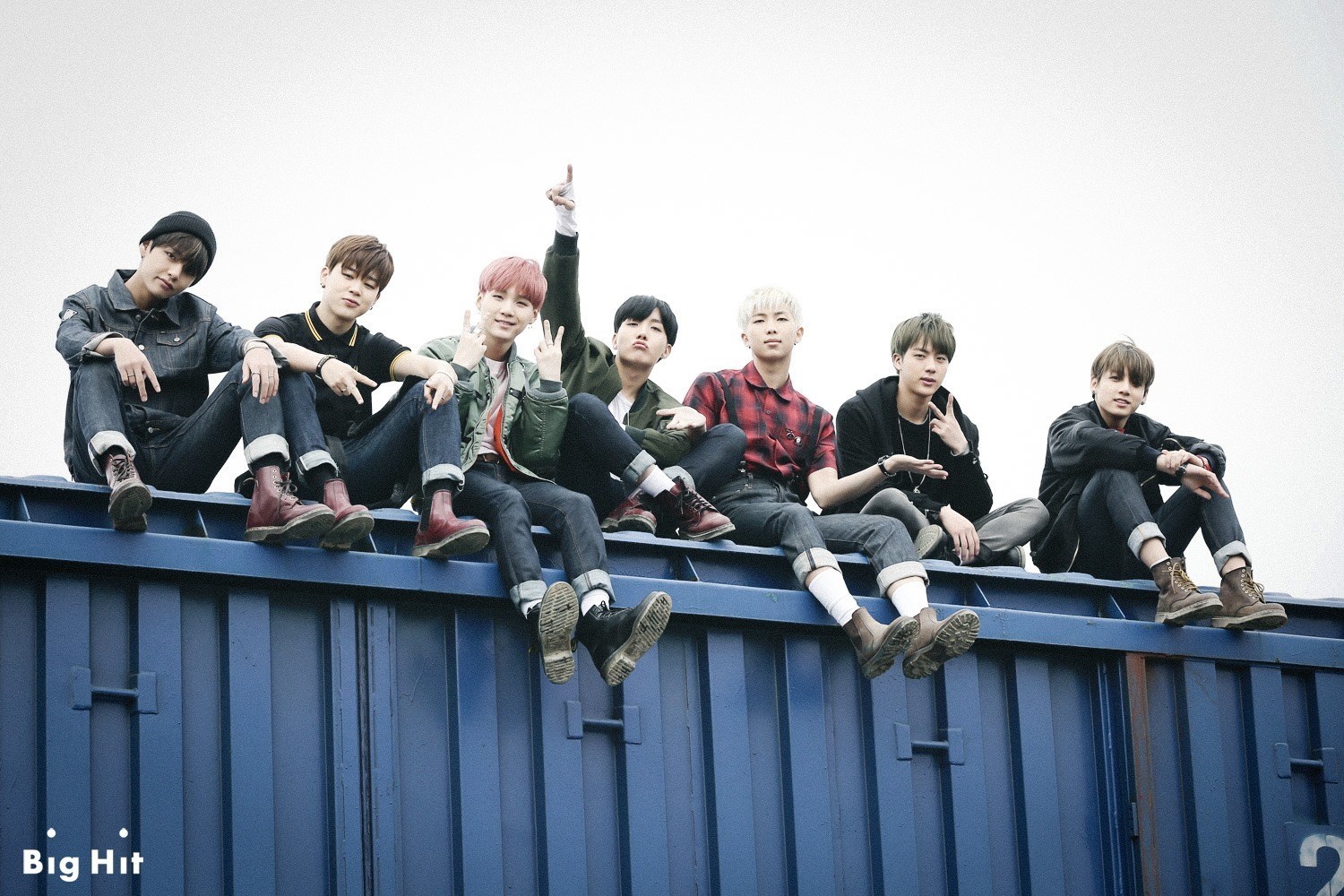 Lately, K-pop has not stopped delivering for a second. And, as long as it stays this good, I'm going to continue this brand new KultScene series as long as I can. Missing out on great album tracks like this would be a total shame so if I can do anything to help, I'm there. I'm opening up the list to boys now too, though, as they in particular dominated the past month. Songs featured in this month's Best K-Pop B-Sides list touch on graceful electronica, soaring disco, dirty rap, Latin guitars, and melancholic hip-pop.
UNiQ – Listen To Me
I can't remember how I came across this track as I have never listened or even wanted to listen to UNiQ in the past, but I sure am glad that I did. Listen to Me, from the Korean/Chinese boy groups latest album EOEO, is one of a few truly great songs to come from boy groups last month.
Listen to Me plays like the fidgety dubstep K-pop track we have come to expect from so many rookies recently. It's filled with elaborate wubs and whizzes, and builds to an expected big drop. But right at that moment, the song turns itself on its head. Instead of descending, it soars to an ecstatic beautiful chorus of sparkling disco and dance pop.
This lavish chorus contrasts perfectly against the electro beats. The chorus raises the rest of the song to another level and shows a level of craft beyond the rookie UNiQ supposedly is. What could have been another entry into the endless wasteland of forgotten brostep becomes something new to latch onto.
---
---
BTS – Hold Me Tight
I'm dubbing April the month of "Boy Group Dubstep Tracks That Turned Out Better Than Expected." You can use that catchy title yourself. BTS returned on the last day of the month with the brilliant I Need U, which came from an equally brilliant album, In The Mood For Love. Apart from I Need You the standout is probably the slightly more subdued Hold Me Tight.
At four and a half minutes long Hold Me Tight takes its time to fully reveal itself. When it does, we get is a melancholic piece of hip-pop showing off the qualities of BTS that we already know but in new ways. A twinkly piano melody slowly builds into soft beeping synths at the beginning, sounding more like a cute love song than what we actually get. To counter these tones, Rap Monster enters first with a more melodic rap than we are used to before powering in with his trademark angry sound. This rap sets out not only the musical range of the song but the lyrical too. One half is melancholic and lonely, the other is angry while still lonely; Rap Monster turns this into a beautiful yet bitter lament.
The album as a whole represents maturation for BTS. The group is stepping out the shadow of being the next B.A.P, another group with fierce hip-hop elements, and setting out its own style and sound.
Dal Shabet – Obsessed
Dal Shabet has had a hard time trying to crack the big time. The group has released several songs that have attempted to cause controversy along with songs that are simply amazing. None of them however, have done enough to gain the girl group much success. Dal Shabet better stay around though, so we can still get absolute gems like Obsessed.
Joker has been mostly overlooked for being trashy and uninteresting as a typical idol song, but if they had led with Obsessed Dal Shabet could have been elegant alt-dols. The song is a burst of electronica that belongs alongside the other 90s throwbacks that K-pop has given us recently.
The melty synths that pop in and out match exquisitely with the factory-like snares. The song has a polished purity to it that many K-pop songs may be missing. The vocals are also a pure delight. Subin's wails at the chorus are a particular pleasure to the ears.
Bastarz – Sue Me
Like BTS, Block B have really been coming into their own lately. Her was one of the best songs of last year and subunit Bastarz's new single Zero For Conduct is a smash.
That wasn't the only good thing to come out of the new subunit though, as the album has some more interesting things within. For sheer weirdness Sue Me is the other highlight. Like Zero For Conduct, it's a diss track at anyone who might get in the way of Block B (or Zico really). This one is dominated by P.O as he leads this track spinning vitriolic rhymes about how great he is. While this is a fairly standard hip-hop element, it's what's next that makes the song weird. The chorus with slow chants of "sue me" and auto-tuned vocals sound like a dub-reggae track. It is jarring yet makes more sense as the song goes on. This is a dirty track; its almost aware of the arrogance P.O and featured rapper Incredible are spitting. It also works as a song that understands hip-hop more than most idol songs do. Dub was a huge inspiration to the first rappers of the Bronx and putting in a song like this acknowledges hip-hop's history as best you could. It gives weight to Zico (who helped write and produce) and P.O's desire to be recognized as more than idols.
---
---
EXID – Thrilling
EXID's excellent follow up to Up And Down, Ah Yeah was a confirmation that the girl group could build on what it did before and also comment on it. There was an EXID before Up And Down however, and it was just as good. The group's best song, in fact, Every Night is from 2012 and it is with this song where we pick up on them now.
Just as Ah Yeah was a follow up to Up and Down, Thrilling is a kind of follow up to Every Night. The Latin guitars are immediately recognizable, the opening riffs themselves sound like they were lifted straight from the earlier song. It also uses beeping electronics alongside these to create a nice contrast. Thrilling is not a mere rerun in the same way that Ah Yeah is not either. It doesn't go for a much bigger sound but changes elements enough to make it its own. The chorus in particular is striking for its commitment to the Latin sounds. Solji's passionate voice fits so perfectly with the guitars and the kind of notes she has to hit here. I can't say enough how much I like Soji's voice, I hope she can get her due attention soon. She lifts the stripped back production to extravagant heights.
What was your favorite B-side of April? Did we miss your favorite? Share your thoughts in the comment section below and be sure to subscribe to the site and follow us on Facebook, Twitter, Instagram, and Tumblr to keep up with all of our posts.
https://kultscene.com/wp-content/uploads/2015/05/11174569_1053819134633348_7115500304662291460_o.jpg
1000
1500
Joe Palmer
http://kultscene.com/wp-content/uploads/2018/02/KULTSCENE-LOGO-2018-TRANSPARENT-RED.png
Joe Palmer
2015-05-04 17:47:21
2015-05-13 01:47:44
April's Best K-Pop B-Sides