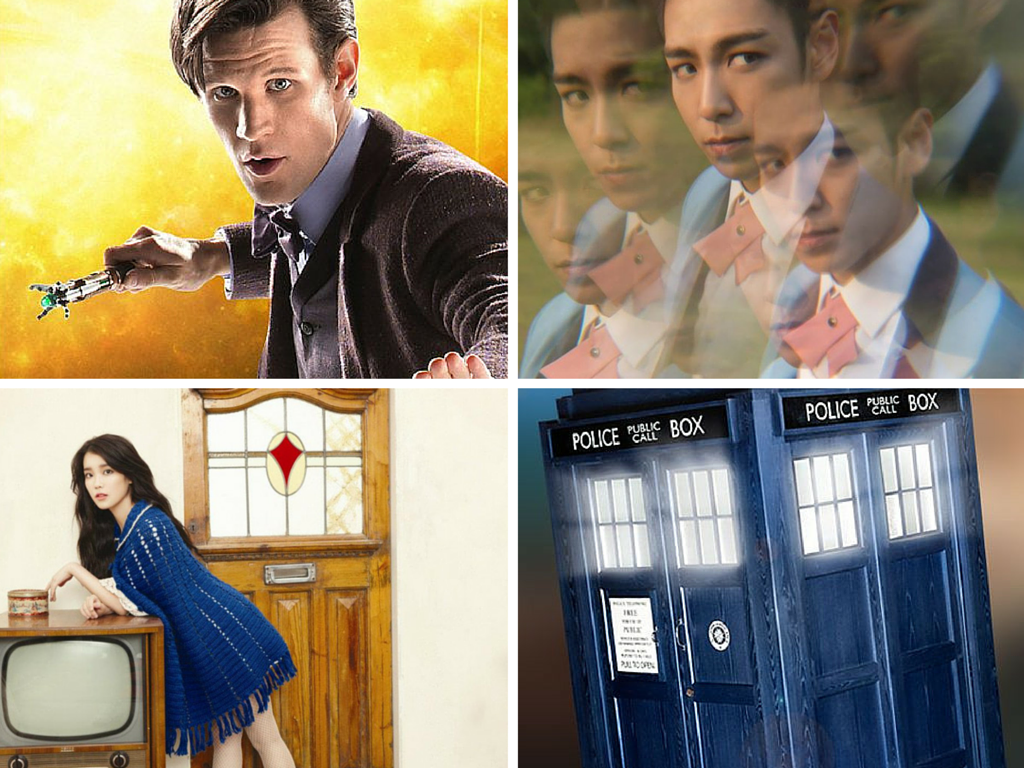 K-pop and British pop culture has little direct influence on one another, but some K-pop music video directors are definitely fans of the iconic British television series, "Doctor Who." Although they're few and far apart, there are some K-pop music videos that directly take influences from "Doctor Who."
In honor of the new season of "Doctor Who" being well under way, I took a look into three K-pop music videos that get their inspiration from "Doctor Who." Even if you're not a fan of the British show, you know these K-pop music videos and may be surprised.
Big Bang's "Bang Bang Bang"
Long before Buzzfeed's Try Guys noticed a connection between the British television series "Doctor Who" and one of this year's most watched K-pop music videos on YouTube, I noticed a seemingly impossible reference to the iconic sixth season premiere, "The Impossible Astronaut." In the music video, wearing a cowboy hat and a leather jacket, Big Bang's rapper T.O.P appears to be no other than the stand in for the show's leading man, The Doctor.
---
---
Yes, T.O.P is The Eleventh Doctor. And River Song. Or, at least, he's wearing a cowboy hat while hanging out with an astronaut, who also appears to be T.O.P. To my knowledge, YG Entertainment hasn't explained if T.O.P kills himself and ruins the history of time forever or is married to himself, but it's a pretty humorous few moments in the music video.
Think the cowboy and astronaut are just coincidences and accidentally appear to be referencing "Doctor Who?" Think again, because here are definitely alien-like specimens in jars on the sill and that white room looks a bit like the room from the episode "The Girl Who Waited."
ZE:A's "Breathe"
The Big Bang music video is actually just the most recent addition to this list of K-pop music videos that take aspects from "Doctor Who." The 2014 music video for ZE:A's song has a bit of a depressing tone to it, like the whole world being destructed and ZE:A dancing in a spaceship, but then we get our space elements that take us to "Doctor Who" and everything seems like it is much better.
In this case, we don't get a blatant reference to The Doctor or any other character from the show, but we do get a TARDIS. Yes, a TARDIS, but not The Doctor's TARDIS. This is more like ZE:A's COE.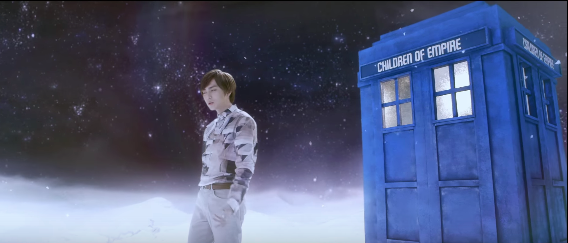 ---
---
For K-pop fans who don't know, The Doctor's TARDIS is his spaceship that travels through time and space, and it looks like a 1960's police call box from England. Its name is an acronym for "Time And Relative Dimensions In Space." So, going with that, ZE:A's blue box has the group's name it in English, which is Children of Empire so… I decided that ZE:A's spaceship is called a COE, and it doesn't really travel through space and time as much as it makes a handsome K-pop group.
ZE:A's music video has a lot of out of this world elements, but I can't help but wonder whether their blue stage outfits came before or after someone suggested throwing in one of the most iconic images of British pop culture, the TARDIS from "Doctor Who".
IU's "You & I"
Last but definitely not least, we have a K-pop singer emulating The Doctor.This 2011 music video from IU takes us to England, or somewhere that looks like it, with a clock tower that can't quite compare to Big Ben and a cozy little house with black and white pictures and a random goose walking around IU's home as she counts down to D-Day.
Do you remember how I explained that the TARDIS is a spaceship that travels through time and space? Well, IU's waiting for some handsome guy to wake up and there's a magical mystery device that says "time" and "space" on it.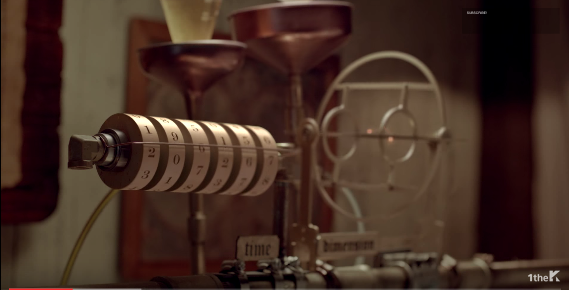 And then it gets better!
Not every season of "Doctor Who" has clockwork in the beginning of each episode as part of the opening theme, but clockwork played a role in the intro of the eighth season of "Doctor Who," and what is IU dancing in front of during the intro of the song? Nothing more than tons of clockwork gears.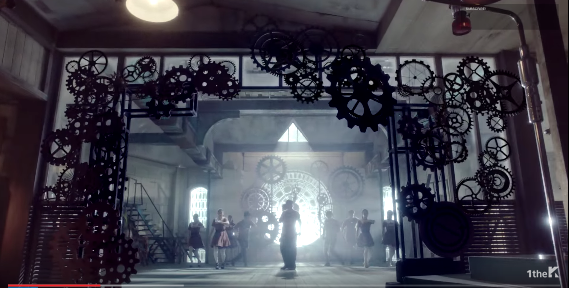 Okay, that may be a bit of a stretch, but here is the best use of any "Doctor Who" reference in K-pop to date- IU uses the TARDIS. Or something that looks like it and works the same way.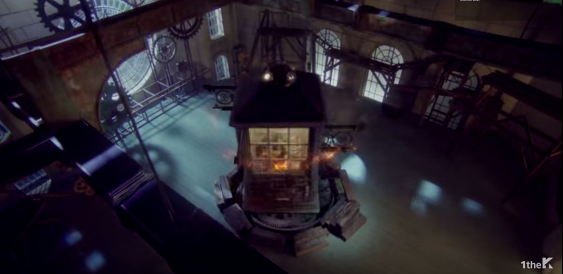 Yes, Korea's pop princess IU takes a ride on a train called the Fantasy Express and then gets into a time machine that looks oddly like a TARDIS from the outside. "You & I" foregoes the delightful bright blue color for something a bit more sedate, but there's the same twirling and cosmic ambiance of IU's box of time and space.
Do you know any other references to "Doctor Who" in K-pop? Let us know in the comments and be sure to subscribe to the site and follow us on Facebook, Twitter, Instagram, and Tumblr to keep up with all of our posts.
https://kultscene.com/wp-content/uploads/2015/10/Untitled-design-10.png
768
1024
Tamar Herman
http://kultscene.com/wp-content/uploads/2018/02/KULTSCENE-LOGO-2018-TRANSPARENT-RED.png
Tamar Herman
2015-10-02 06:21:28
2015-10-02 06:21:28
Blink & You'll Miss These 'Doctor Who' References In K-Pop Music Videos