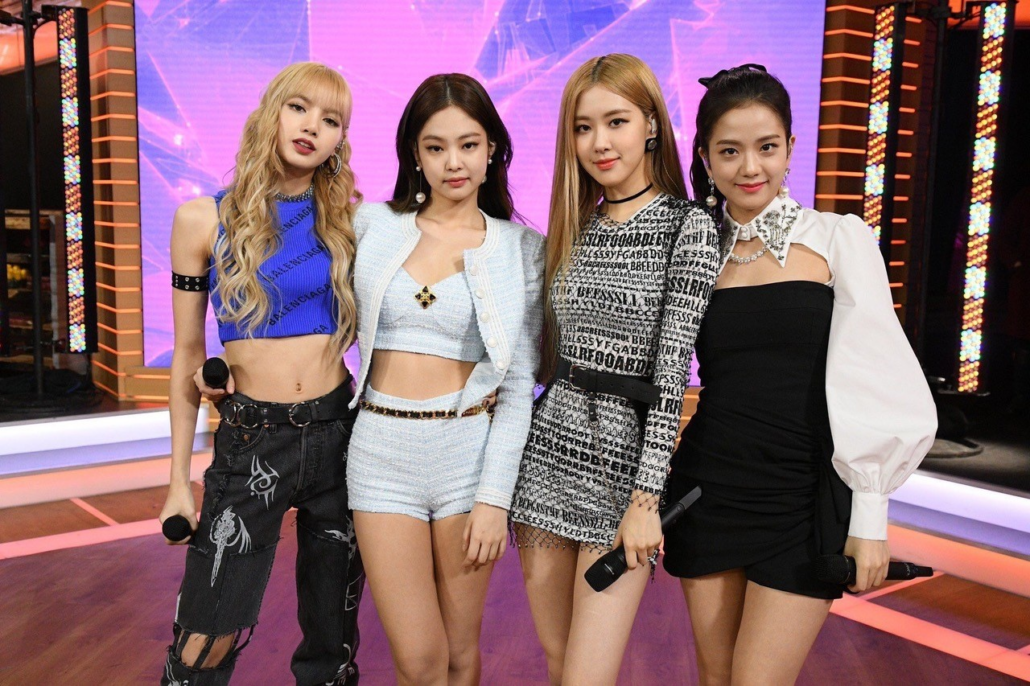 BLACKPINK are gearing up for their first comeback in over a year. Finally, Jisoo, Jennie, Rosé, and Lisa are coming back in our area, but this time, their comeback is like no other they've tried before.
Rather than going the typical K-pop route, BLACKPINK is trying out a strategy used more commonly by western acts. Imagine a new BLACKPINK song every month until the release of their first full album. That's right, their first full album is coming four years after their debut in 2016. The thirst of BLINKS will finally be quenched this year with more than a four song album. While a variety of songs coming out it will not only please fans, for BLACKPINK's agency, it's also a smart business plan.
Following the success of their EP Kill This Love, fans of the act, known as BLINK, are ready for another era. In early May, YG Entertainment informed the media that BLACKPINK would have a June comeback. At the time, no date was given. But two weeks after that announcement, YG Entertainment further explained their lengthy plans for the popular girl group: rather than dropping an EP (mini album) or LP (full-length album) in June, the label decided to drop a pre-release single ahead of the album, which they later announced would arrive on June 26. After the first song this month, the second pre-release single will follow in July or August as a special format release, followed by the full album in September.
The statement from the agency also claimed that this format would allow BLACKPINK to give the fans more stages and content. Universal Music Group (UMG), BLACKPINK's American label will also be helping with promotions.
The move is interesting for a variety of reasons, and makes a lot of sense. BLACKPINK is not shy of success on a global scale and releasing the single before the album, which is common in western music industries, can be beneficial if done accurately. Western artists typically release one to three singles before their albums come out in order to generate hype for the album and make easy money with pre-release merchandising efforts. If this strategy is instituted for BLACKPINK there is speculation that each single will be released on a physical CD. A physical CD along with digital sales that will be included in merchandise sales of things such as T-shirts, hats, and signed posters will allow the agencies to make a profit consistently even before the September album release. Still, even with physical copies of the singles out, fans are likely to remain inclined to buy the full LP at a later date.
The use of merchandise to boost sales is very common and, if used by BLACKPINK's labels, it can help them secure higher spots on the Billboard Hot 100 singles chart. Recently, BLACKPINK beat their own record on that very chart with "Sour Candy" with Lady Gaga. Prior to that collaboration, BLACKPINK's highest entry on the chart was at no. 41 with "Kill This Love" in 2019. "Sour Candy," meanwhile, debuted at no. 33 this week, thus breaking the group's own record as the highest-charting song on the Billboard singles chart for a Korean female group. With this upcoming series of releases and the release plan they're taking, they may be able to go even higher.
---
---
The strategy of releasing singles back-to-back will also benefit BLACKPINK's relevancy. Following their record-breaking 2019, the world has been waiting eagerly for new music from BLACKPINK. "Sour Candy" with Lady Gaga came out at the end of May and brought some new BLACKPINK fans with it, following over a year of a dearth of new music from the act. For current fans, it is a catchy song that showcased the group's vocal talent and gave them a little content before the single in June. With a back-to-back release schedule planned, BLACKPINK's names will stay in the media for months. There won't be one drop and then months of hiatus before new music, as they witnessed this year. This is also a sure-fire way for casual listeners and recent fans to maintain interest with new music coming out each month. Additionally, if BLACKPINK is promoted domestically through variety shows and internationally through interviews and YouTube content during this time frame, there will be countless ways to learn about the group.
This new album will also feature both domestic and international producers. Two big western producers hinted at their work with the quartet. Ryan Tedder of One Republic and Tommy Brown, who is signed with UMG, both spoke of their work on the album via Instagram. The connection and promos from these producers could make way for new BLACKPINK listeners, the kind who would not normally check out a K-pop group.
Another plus to this strategy is the fact that currently, many countries are still dealing with COVID-19 repercussions. Releasing the singles during the summer months to keep fans wanting more from the September album is smart. This is especially due to the fact that a portion of BLACKPINK's audience is from the younger generation who are often freer during the summer months. By September, fans will be so interested in seeing the final product and, hopefully, more able to visit stores to purchase the album as cases of COVID-19 decline. This way, BLACKPINK will likely be able to promote the full album in the States as well as in Korea.
On top of their group work, at the end of May, YG Entertainment clarified another concern fans have been wondering about. Following the full album in September, the world will see the release of Rosé, Lisa, and Jisoo's long-awaited solos. Fans have been waiting for solo music from the other members of BLACKPINK following the success of Jennie's "Solo" in 2018. If YG delivers, Rosé's solo will be released as a mini-album, followed by Lisa's solo single, and then Jisoo's. Again, if this is pulled-off correctly, it could benefit both the group and individual members. After the release of the album that is destined for greatness, Rosé would have the opportunity to promote on her own. She will be able to draw in fans who recently checked out BLACKPINK's album while also gaining fans as an individual with solo appearances on music and variety shows. The same can be said for the solos of Lisa and Jisoo.
BLACKPINK is already the most popular female K-pop group in the world, but with such a smart strategy, they can further cement their legacy. So I hope you're thirsty BLINKS! Because this comeback could be their biggest feat yet. Jisoo, Jennie, Rosé and Lisa are coming in your area for the long-haul so you don't want to miss them!
What are your thoughts on BLACKPINK's upcoming promotions? Let us know in the comment section below and be sure to subscribe to the site and follow us on Facebook, Twitter, Instagram, and Tumblr to keep up with all of our posts.
KultScene is a writer-driven website dedicated to creating a platform for diverse voices on K-pop heard. If you like this post and would like to help support KultScene's writers fund, please email us for more details.
https://kultscene.com/wp-content/uploads/2020/06/blackpink-gma.png
853
1280
Maddy Myer
http://kultscene.com/wp-content/uploads/2018/02/KULTSCENE-LOGO-2018-TRANSPARENT-RED.png
Maddy Myer
2020-06-12 09:58:48
2020-06-12 10:28:52
BLACKPINK's western-style comeback approach just might be a genius move