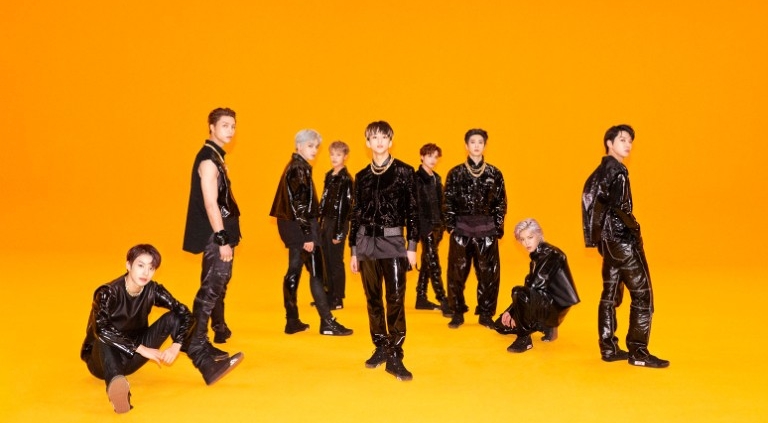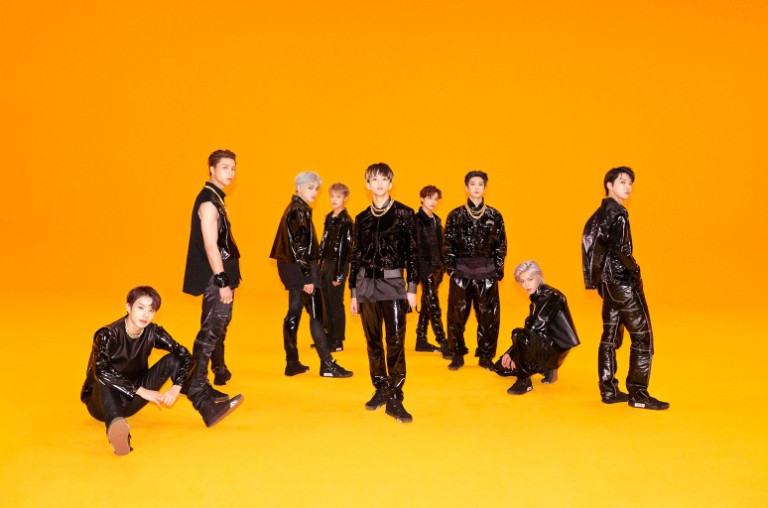 By Chyenne Tatum
With NCT 127's latest release that's captivating the hearts of NCTzens, the knockout "Kick It" and "Punch" duo has proven to be yet more noise pop gone right, after deviating from the style for a bit with songs like last year's "Highway to Heaven" and "Superhuman." At first, K-pop fans clowned 127 for using such unusual sound elements in their title tracks, but it actually ended up becoming one of their most beloved assets. Since their 2016 debut, the now-nine member group has already uncovered so many different layers of who they are as artists and performers, and it all started with the seven track self-titled EP, NCT #127 – The 1st Mini Album. 
When it first came out, the more I listened to that in the early days of NCT 127, the more anxious I became to find out how the group would progress in their future comebacks and, more importantly, how they would win over the general public. Now in 2020, NCT 127 are still full of sweet noise pop surprises, which they've continued with their latest release, NCT #127 Neo Zone – The 2nd Album. This piece serves as an analysis of 127's first and most recent album, using both releases as a lens of how they've set themselves apart in the K-pop industry.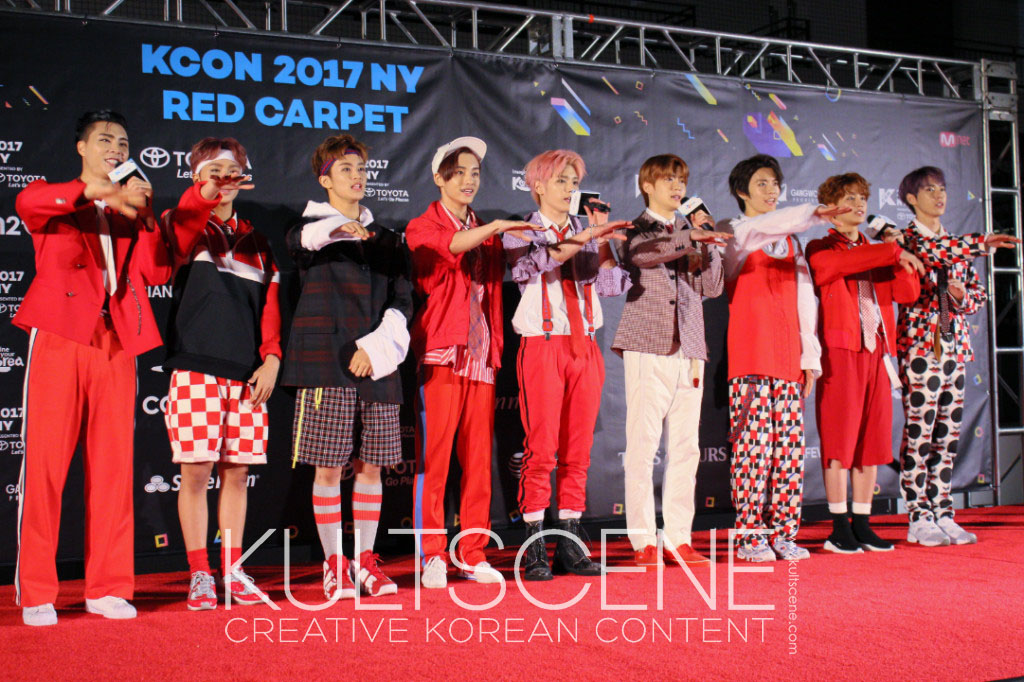 According to AllMusic, noise pop is "the combination of conventional pop songwriting with experimental sounds of white noise, distorted guitars, and drones." Yes, K-pop is known for its extreme genre-bending with sounds you wouldn't otherwise hear in any other market, but noise pop was simply unheard of in the scene until 2016. In a sense, "Fire Truck" was almost ahead of its time with its blaringly loud sirens, heavy trap beat, and an addictive EDM base. Reading through the comments and tweets during that time, you either loved it or couldn't stand it – straddling the fence was not an option. Ironically, this becomes the standard for most NCT 127 title tracks moving forward, which keeps the fans (and potential fans) on their toes.
Hip-hop is first and foremost the base of 127's sound, which was established in their first EP coupled with variations of EDM, Moombahton, and tropical house. "Wake Up," the third track, is very reminiscent of EXO's "Lightsaber," but consists of a little more breathing room in between the energetic synths, making it seem more dreamlike. And although the fourth track, "Another World," is similar, it doesn't get nearly as much love as "Wake Up." Jaehyun's rap-like intro, the chanting in the pre-chorus build up, and, finally, the way the bass thickens in the chorus are all major selling points of this song, and it's astounding how little appreciation it gets compared to some of the others on the album. Meanwhile, the hip-hop-heavy track "Mad City" shows off Mark and Taeyong's rap abilities as they successfully tackled their respective verses and shut down any doubters who thought SM Entertainment didn't have much to offer in the hip-hop department. The two main rappers continue to tear down those SM idol rapper stereotypes and prove that they've earned their spots as their flows grow stronger with each comeback.
Let's fast forward to the present day with the group's latest venture, Neo Zone, and its repackaged counterpart Neo Zone: The Final Round because there is a lot to unpack here. The two main title tracks, "Kick It" and "Punch," are very much on the same wavelength as "Fire Truck," if not more abrasive and in-your-face. You have the shouting, the sudden whispers, and an unorthodox song structure that throws everyone for a loop and disrupts the flow of how songs are usually written. But, it's the R&B transitions that set these two apart, a genre that 127 has become quite comfortable with recently and dominates every chance they get on newer releases.
Calling back to hip-hop, funk, and R&B from the late '80s and early '90s, the general theme of Neo Zone heavily incorporates these styles and can be found in nearly every track. I couldn't shake the feeling that "Love Song" reminded me so much of Bruno Mars' "That's What I Like," only to find out that producers The Stereotypes and Deez – who are known for their work with Bruno himself – had an unused track with a similar vibe open and available for the group. Between the vocal line's outstanding harmonies and Johnny's groovy rap as some of the highlights, the guys nailed it in true Mars-esque fashion.
The most obvious differences between 2016 and now is, of course, WinWin's departure from 127 to promote in the China-based team WayV instead. However, the additions of Doyoung, Johnny, and Jungwoo over the years have brought a new, exciting dynamic to the NCT unit and an opportunity for them to promote more frequently. During their time together, each member continues to hone his craft and try new things, whether it be in singing, producing, or collaborating with other artists outside of 127. Haechan's vocal abilities in particular have improved exponentially since his debut, although he's always had a pleasing, light tone to it. His runs and riffs in slower B-sides like "Not Alone" have become effortless, almost second nature, along with his captivating stage presence – certainly a force to be reckoned with as the youngest member. It's also refreshing to hear more of Johnny's unique vocal color shine through in tracks like "Punch," R&B ballad "White Night," and knowing that he's able to lyrically contribute on "Pandora's Box" with Mark and Taeyong – who've had ample songwriting credits since the first album.
Seeing how well the members play off each other, both in their music and their friendships is vividly reflected throughout Neo Zone and part of what makes them shine. Jungwoo's confidence and bubbling personality has flourished since his introduction into 127, and it's been a beautiful experience seeing him learn and grow from the rest of his members, becoming the star performer I think he already knew he could be.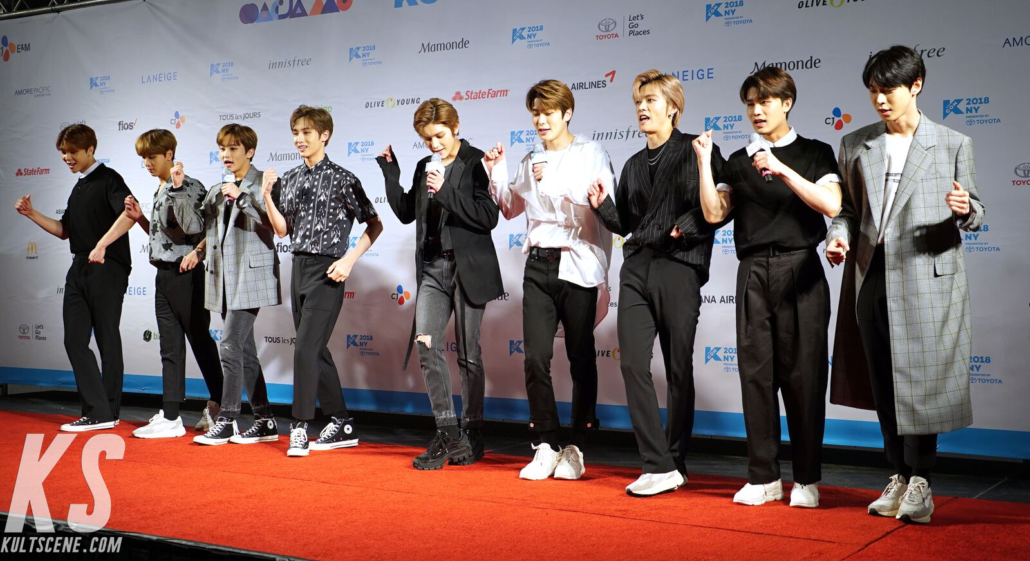 While other boy groups have similar themes of deep house EDM drops or minimal, toned down choruses, NCT 127 tends to either do the opposite, or find ways to mold and bend these genres into something new and unexpected. For example, 2017's "Cherry Bomb" fuses hip-hop with electrifying synths and future bass – a song that Mark thinks is one-of-a-kind. While touring the States last year, he said, "Cherry Bomb is the kind of song that people can really know that NCT 127 is in the building." That statement still holds true for "Kick It" and "Punch", both of which have contributed to officially making them a "million-seller" group.
Looking back, it seems as though they've never had an interest in following the trends, which subsequently has turned them into trendsetters without even really trying. We can see that other groups and artists are starting to incorporate their own noise pop sound — the very thing that some people thought would hold NCT back in finding success and popularity in the market. Four years later and there's probably more K-pop groups performing "Kick It" than NCT themselves — a true testament that everyone's got their eyes on them and it's not just NCTzens.
It wasn't too long ago that the group was called "SM's first failure" by the K-pop community, considering they released multiple albums and hadn't had their "breakout song" in Korea, like most of their established seniors (EXO's "Growl," TVXQ's "Mirotic," SHINee's "Ring Ding Dong," etc.). Instead, NCT 127 opted to take their own path and approach the Korean market differently, mostly due to their unique concept: starting from Seoul and spreading K-pop to the world. From overseas promotions, interviews, and tours in the past three years, NCT 127 was already on the road to international fame and now that success is finally translating locally to the Korean charts and social networks, proving that they're anything but your traditional idol group.
It's clear that NCT 127 have developed their own skill sets over time and continue to mature, but comparing their first release to their most recent is actually very jarring when you realize that we're just starting to scratch beneath the surface of what they can do and how it's affecting the industry as a whole. It's not a race to the top, but a test of how to maintain longevity and leave a mark for generations to come. In the context of one of their best hip-hop tracks, "Sit Down," NCT 127 is no longer living in the shadows of the world's expectations of who or what they should be.
What are your thoughts on NCT 127's sonic progression? Let us know in the comment section below and be sure to subscribe to the site and follow us on Facebook, Twitter, Instagram, and Tumblr to keep up with all of our posts.
KultScene is a writer-driven website dedicated to creating a platform where diverse voices' takes on K-pop can be heard. If you like this post and would like to see more by helping support KultScene's writers fund, please email us for more details.
https://kultscene.com/wp-content/uploads/2020/06/NCT-127-Kick-It-.jpg
508
768
KultScene
http://kultscene.com/wp-content/uploads/2018/02/KULTSCENE-LOGO-2018-TRANSPARENT-RED.png
KultScene
2020-06-14 13:28:59
2020-06-14 13:59:00
NCT 127's growth from 'The 1st Mini Album' through 'Neo Zone'