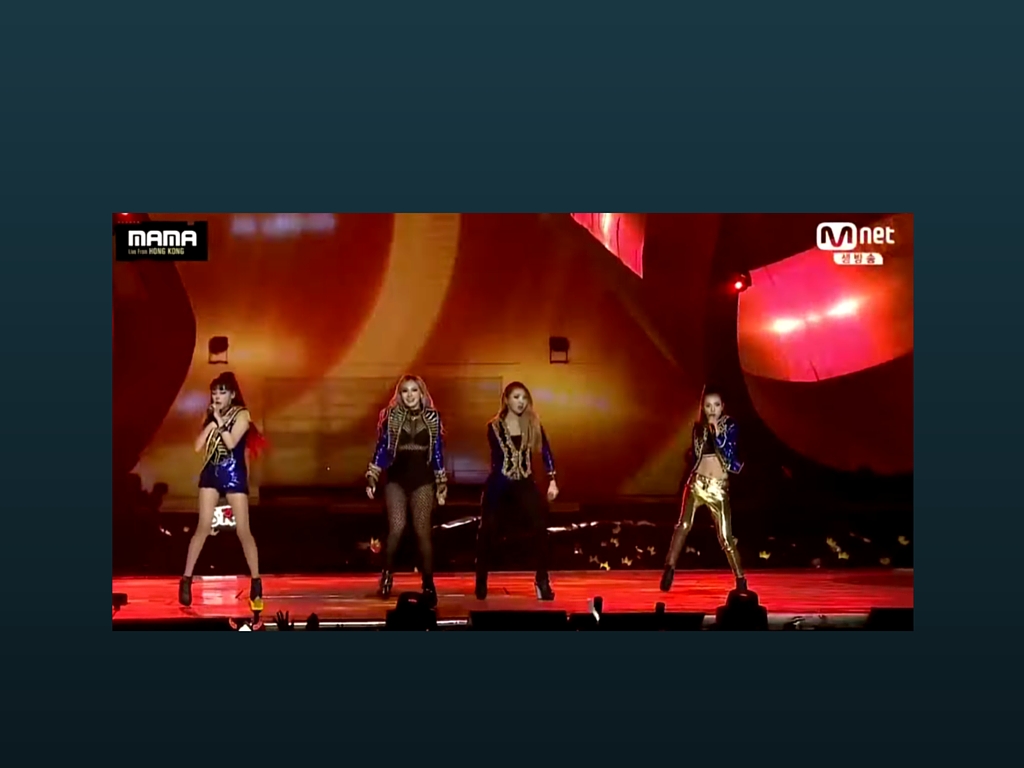 One of the biggest events of the K-pop year was held earlier today in Hong Kong and, needless to say, a lot went on at the Mnet Asian Music Awards that you don't want to miss out on. If you didn't get a chance to watch the show live, or just want to relive it, then this rundown of all of the memorable moments from MAMA 2015 is definitely for you.
1. 2NE1 Returned
If there is one thing to take away from the 2015 MAMA ceremony, it was that 2NE1 was back. There was silence, tears, and shrieks from fans watching live and at home as CL disappeared beneath the stage after her solo performance of "Hello Bitches" and Dara rose up, followed by Minzy, Park Bom, and CL. The performance was like a rebirth of the group, which has been on hiatus for over a year, and they brought their fierce talent performing their debut song "Fire" and their most popularity song to date, "I Am The Best."
---
---
2. Jolin Tsai Dominated The Stage
The Taiwanese singer surprised the crowd with a performance of her hit song "Play." The Queen of C-Pop showed everyone what she was worth, offering a fierce rendition of "Play." Backed by a crew of male backup dancers in drag, Jolin Tsai showed the camera who is boss with her intense gaze and sharp dance moves, matched by her fire-spit rap and belting vocals. And when she broke character and couldn't help but show her bright smile, it was absolutely great.
Honorable mention to the fangirls who just couldn't believe what was happening.
3. JYP Embarrassed Everyone
Park Jin Young, also known as JYP or J.Y Park and the CEO of JYP Entertainment, took to MAMA with a mature performance that left people with their eyes wide and jaws open. Except for the members of JYP Entertainment idol groups Twice and GOT7, who were looking for the exits. The members of the two idol groups went so far as to cover their eyes and imitate killing one another to keep themselves from seeing their mentor get down with the female dancers.
4. The Fashion Was On Point
Everyone came out in their best, combining chic urban wear with fabulously classy numbers. Fur was a big component in several people's outfits, including HyunA, Truedy, Yezi, and Jessi's. BIGBANG went all out mobster chic, while BTS brought a retro, Grease-inspired fashion for their performance of "Run."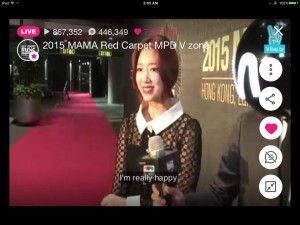 Actress Stephanie Lee stood out amongst a lot of classic black and white numbers worn by presenters by wearing an eggplant-colored dress with cut outs, while actress Park Shin Hye opted for a little black and white preppy lace number.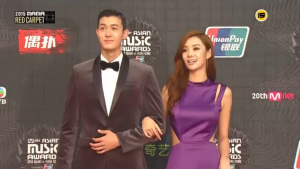 And San E's stylist should maybe rethink things because his entire outfit was a mess, just saying.
5. Yezi & Lil Boi Strutted Their Rap Stuff
If 2015 was the year for any rapper, that rapper was none other than Fiestar's Yezi. The "Unpretty Rapstar 2" contestant joined "Show Me The Money 4" contestant Lil Boi on stage and they just couldn't be controlled. The "Show Me the Rapstar" segment was a rap battle between the pair and Truedy and Basik, the winners of their respective competition shows, but Yezi proved to everyone that she's not just a pretty face while Lil Boi brought a bouncing rap that had the crowd feeling the rhythm.
---
---
6. EXO & BIGBANG Were Crowned Kings of 2015
EXO won three awards, including Best Male Artist and Best Album of the Year, while BIGBANG took home four awards for Best Music Video, Artist of the Year, Song of the Year, and MAMA Worldwide Favorite Artist.
Enough said.
7. The Seungri+Sehun Ship Set Sail
The most shocking, or hilarious, moment of MAMA was when BIGBANG's Seungri cozied up with members of EXO during "Bae Bae." EXO's Sehun reciprocated by pretending to fall asleep on Seungri's shoulder, and that was it. The (relation)ship soon filled Twitter as fans reacted to this unlikely encounter between members of groups from the two largest Korean entertainment agencies.
8. There Were Lightsabers
While the battle could have been better, MAMA included a lightsaber duel. What more could you ask for? It's "Star Wars," but live!
What was your favorite moment from 2015 MAMA? Did we miss anything? Let us know in the comment section below and be sure to subscribe to the site and follow us on
Facebook
,
Twitter
,
Instagram
, and
Tumblr
to keep up with all of our posts.
https://kultscene.com/wp-content/uploads/2015/12/Untitled-design-2.jpg
768
1024
Tamar Herman
http://kultscene.com/wp-content/uploads/2018/02/KULTSCENE-LOGO-2018-TRANSPARENT-RED.png
Tamar Herman
2015-12-02 20:42:55
2015-12-02 20:42:55
8 Moments You'll Want To Rewatch From MAMA 2015