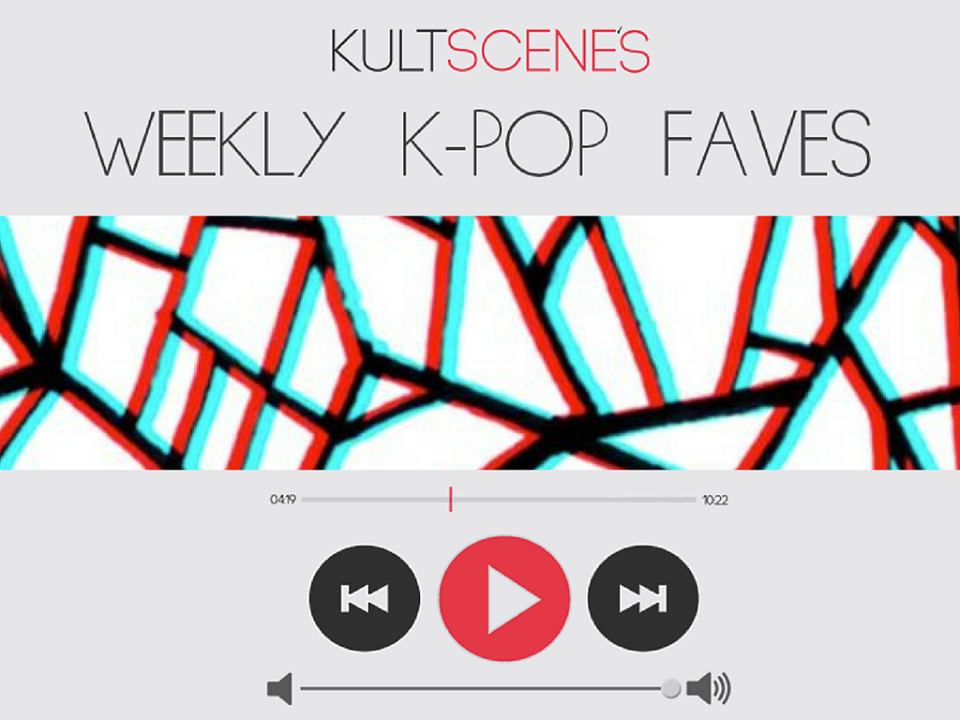 February's seen an uptick in K-pop releases, and this week the KultScene team had a wide array of new music to pick from. Between rockers, hip hop artists, and pop groups, we've highlighted some of our favorite songs of the week.
"Princess" by Jung Joon Young (Released Feb. 7)
After an unfortunate scandal late last year, talented rocker Jung Joon Young took a hiatus from both his music and variety career and remained in France for a while until his name was cleared. He then proceeded to make his return to the variety program he was on (2 Days 1 Night) and recently made a triumphant comeback to the music world with his first full album The First Person. The entire album is a masterpiece, filled with explosive instrumentals as well as Jung Joon Young's gorgeous unique voice. As a ballad fan, this album was really perfection to me, but in particular, "Princess" stood out as one of the most beautiful K-pop songs I've ever heard. The way the background instrumentals intensified with every verse (the addition of the strings in the second verse for example) as well as when Jung Joon Young reached higher notes (he did so marvellously too!) made the entire song so cohesive and enabled non-Korean speaking listeners like myself to understand the emotions of the song. "Princess" proved once and for all that Jung Joon Young never does conventional ballads; he always manages to add a spin to his songs which make them instantly recognisable. I'm so happy that he's back with such amazing music and I'll definitely remain a fan for a long time.
— Anna
---
---
"Crossroads" by Sunny Hill (Released Feb. 10)
As a long time fan of Sunny Hill, I honestly thought that last year's "On The Way Home" was their final song, both because of its message and because Sunny Hill seemingly disappeared afterwards. But there was never any real closure or certainty regarding what was going on with the group and "Crossroads" seems to be an outward reflection of that. A jazzy soft rock song, the single appears to tell the story of the narrator, or Sunny Hill, deciding to move in a certain direction after not knowing where or what to do. Considering that Sunny Hill explored variety of different musical styles and visual concepts and saw little acclaim since they started off in 2007 (even though their song's meanings and videos typically presented artistry rarely seen in K-pop) the new single comes across as the group's explanation for leaving things up in the air: they simply don't know where to go. It's not really what I, or what I imagine any other Hillers, really want but it's good to know that this introspective, insightful group isn't just falling by without any rhyme or reason. Sunny Hill's at a crossroads after a decade-spanning career, and, honestly, it's great to see them admitting it. More Korean acts need to be as frank about their career, and societal issues, as Sunny Hill has been. If it's the end, it'll be sad, but honestly I'm just hoping this means we'll see something even better than ever from this group in the near future. (Also, along with its importance for Sunny Hill, the song really, really hit home for me, since I'm amidst an in-between stage of my life.)
— Tamar
"Pattern (feat. Yoon Mirae, Tiger JK, Double K, Junoflo, myunDo)" by Superbee (Released Feb. 8)
Earlier this week, former Show Me the Money 5 contestant Superbee dropped a new song accompanied with K-hip-hop's best and other up-and-coming rappers: queen Yoon Mirae, her husband Tiger JK, Double K, Junoflo, and myunDo. The beat on "Pattern" sounds like a lighter, less bombastic version of "YGGR," with the bells and overall somberness of it, although it lacks the power. However, the mix of all the rappers' different flows and pitches create an interesting; every artists brings something to the table. From Yoon Mirae's confident hook, to Superbee's squeaky verse and signature laugh, to Junoflo's bouncy, spit-fire bars. "Pattern," more than anything, brought a bunch of awesome rappers for an awesome track and I'm here for it.
— Alexis
What was your favorite song of the week? Share your thoughts in the comment section below and be sure to subscribe to the site. Follow us on Facebook, Twitter, Instagram, and Tumblr to keep up with all of our posts.
https://kultscene.com/wp-content/uploads/2017/02/16736669_10158502284530019_1004862739_n.png
720
960
KultScene
http://kultscene.com/wp-content/uploads/2018/02/KULTSCENE-LOGO-2018-TRANSPARENT-RED.png
KultScene
2017-02-12 19:24:26
2017-02-12 19:37:39
Weekly K-pop Faves: Feb. 6-Feb. 12