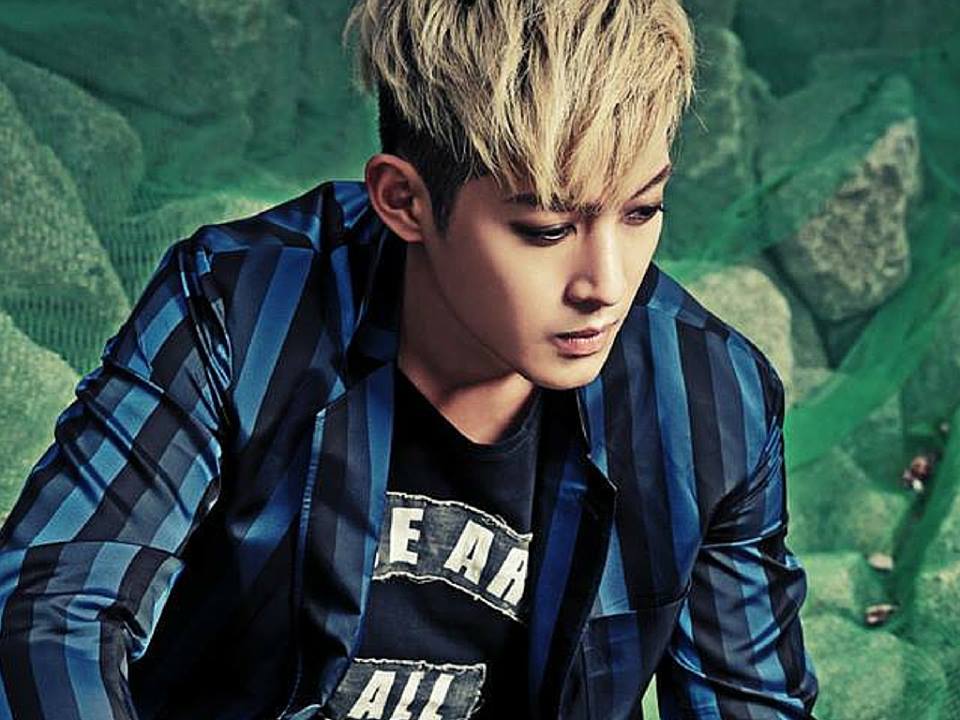 Is K-pop having its own Ray Rice moment?
Fans of K-pop often look at situations and criticize. Criticizing is one of netizens (Internet citizens) favorite pastimes. But what happens when a popular, well-loved Korean celebrity does something wrong to a woman he is in a relationship with? For that matter, what happens when a popular, well-loved American athlete does something wrong to a woman he is in a relationship with? Despite thousands of miles apart, holding different careers, and having many cultural differences, the cases of Kim Hyun Joong and Ray Rice force us to draw attention to the fact that victims of domestic violence are continuously blamed throughout the globe.
Throw those women under the bus the moment it seems like they did something less than exemplary; many netizens act as if these women essentially deserved to be abused. Palmer-Rice for spitting on Rice and "causing the problem," Choi for dragging Kim's name through the mud and then getting pregnant.
On February 22, a local Korean magazine published an article about Korean star Kim Hyun Joong getting back together with his ex-girlfriend, Choi, who had filed violence charges against him in 2014. It became apparent that fans of the singer, both Korean and internationally, were willing to forgive him the moment that the blame could be placed on Choi- for accepting Kim back after the two settled the case. Instead, blame was put on Choi, with comments saying she was essentially a gold digger, or saying that she's insane, insanity that isn't to be pitied.
American football player Ray Rice's girlfriend at-the-time, now wife, Janay Palmer faced similar victimization after Rice was caught on camera knocking her out. Initially, the video wasn't made public, and the NFL initially suspended Rice for two games. After TMZ published the video on September 8, 2014, showing Rice violently smacking Palmer, Rice's contract with the Baltimore Ravens was terminated.
No similar video was released to the Korean public regarding Kim and Choi's relationship, but
pictures showing Choi with bodily harm
and text messages where Kim apologized to Choi for harming her were made public. Choi dropped the suit, but Seoul courts forced Kim to pay 5 million KRW (around $4,600) after indicting him on the charges.
The Baltimore Ravens' official Twitter account spoke for Palmer, now Rice, in May, allegedly apologizing for her role in the incident.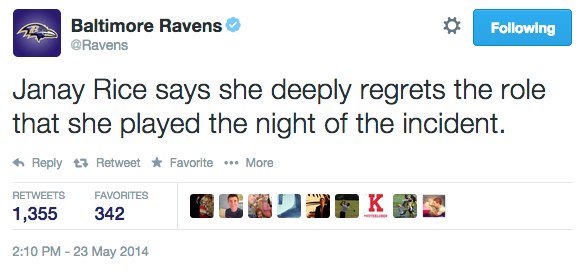 The September 8 release of the video changed perspective, but the initial victim blaming gained wide recognition. The couple spoke publicly on NBC's Today Show to discuss the hardships that the two have faced as a couple since the incident, and the missteps that the pair and NFL made as they tried to quiet the incident.
Most comments on the original TMZ video were critical of Rice, and supportive of Palmer. Some were the opposite, saying that she deserved being hit.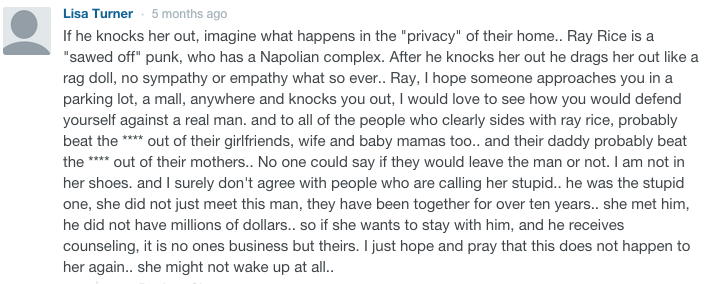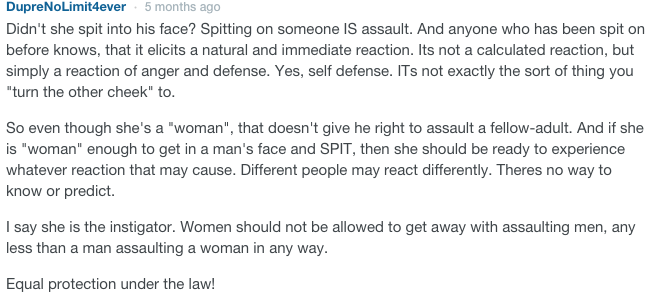 Slightly reversed, but the Kim-Choi situation once again is highlighting victim-blaming. Kim Hyun Joong was initially dragged through the Korean media for abusing her, and Korean netizens could not forgive him. Then, after the news broke that Choi is likely pregnant with Kim's baby, the tables turned; comments began criticizing Choi for planning the whole situation so as to stay with her abuser.

All comments translated by Netizen Buzz.
Hitting a domestic partner, or anybody, in an abusive manner is never alright. Rice and Kim both harmed the women who supported them, and in both cases the woman returned to her partner. No matter the circumstance neither woman is to blame for her actions, since there's psychological research that shows why people, seemingly illogically, stay in abusive relationships. but the Ravens' tweet essentially forcing Palmer-Rice to apologize for being abused and netizens accusing Choi of planning to get pregnant in order to trap Kim into a relationship are both missing the point that people who are in abusive relationships have a hard time leaving.
The Palmer-Rice incident started a national conversation about domestic violence in the NFL. During the 2015 Super Bowl, the most widely watched televised show ever, a commercial played, highlighting the fact that the average, uninvolved party has a hard time understanding what is going on in abusive relationships.
Even though the commercial is a step to begin the discussion about domestic violence and sexual abuse, the global consensus is that people do not understand, psychologically, why a person would not leave an abusive relationship. But people who are dependent on one another don't think logically; love is not logical. Rather than trying to help the women, comments on the Kim-Choi, Rice-Palmer affairs act as if the women both behaved with complete, psychological independence, blaming the women for accepting back men who have abused them.
Rice hit Palmer. Kim hit Choi. Both became highly publicized abuse cases, and the public turned against both women, turning them into co-perpetrators rather than sympathizing with the victims of domestic violence.
CNN's Mel Robbins wrote an in-depth analysis of the Rice-Palmer (now Rice) incident, highlighting the fact that we cannot forget that Rice abused his now-wife, and pointing out that victims will rarely leave their spouses for a variety of reasons.
"I'm sure he apologized later to her and felt sorry. That's part of the cycle of abuse: violence then a honeymoon period, only to be followed by violence again. Katie Ray-Jones, president of the National Domestic Violence Hotline and the National Dating Abuse Helpline, has said an abused woman will leave a relationship approximately seven times before she leaves for good because of the psychological damage that batterers inflict. There are countless reasons victims recant their stories or stay in an abusive relationship: low self-worth, financial worries, fear, even love. Instead of wondering why a victim stays, the world would do better to focus on punishing the batterer."
Both Kim and Rice were high profile stars in their respective realm of entertainment before the abuse scandals, and faced initial heat. But as long as people defend celebrities who abuse their partners, and place any amount of blame on victims, there will be bystanders who see the incidents and think that the victims truly deserve what they received. It's a troublesome trait in our society that we see the fall of a beloved celebrity because of a domestic abuse scandal as more pitiful than the fact that a man beat a woman, physically, verbally, and psychologically.
Since becoming entrenched in domestic violence scandals, the two have faced setbacks in their career, but are still active. Rice is a free agent in the NFL and Kim released a new Japanese album, "Still."
Disclaimer: I am no fan of the NFL, (or most sports) and am only writing as a general observer. Please comment below if I have facts wrong.
What do you think about what's going on with celebrity abuse scandals? How do you feel about Kim Hyun Joong? Share your thoughts in the comment section below and be sure to subscribe to the site and follow us on Facebook, Twitter, Instagram, and Tumblr to keep up with all of our posts.
https://kultscene.com/wp-content/uploads/2015/02/11004878_10155427574650019_1147369917_n.jpg
720
960
Tamar Herman
http://kultscene.com/wp-content/uploads/2018/02/KULTSCENE-LOGO-2018-TRANSPARENT-RED.png
Tamar Herman
2015-02-24 17:00:33
2015-02-24 17:02:22
Victim Blaming In Kim Hyun Joong & Ray Rice Cases Minimize Realities of Domestic Abuse