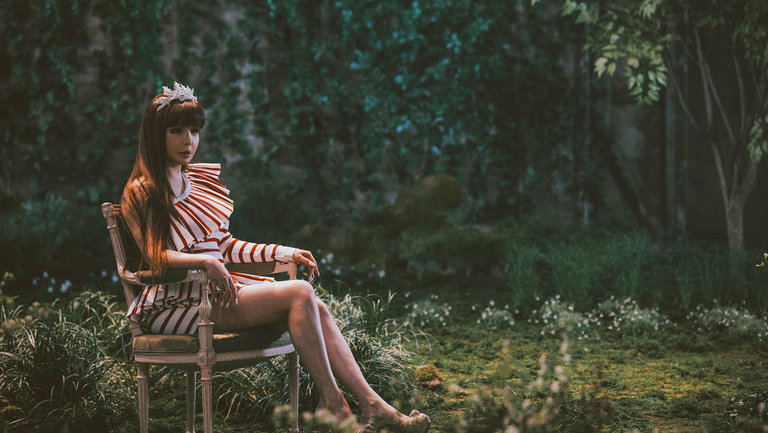 Open a window and take in the fresh air. The sun is returning from hibernation, and what was once dead is beginning to grow again. The equinox may still be a week away, but we all yearn for spring as it approaches.
On her comeback track "Spring," returning soloist Park Bom made the flowers bloom in our hearts early this year. A lot has changed since her last solo single "Don't Cry." At the time of its 2011 release, the singer was still a member of 2NE1, and the controversy over her use of the medication Adderall to treat Attention Deficit Disorder had yet to derail her career.
From the scandal's outbreak in 2014, her ensuing years of silence were interrupted only by occasional sightings outside the YG Entertainment building, a 2015 performance at the Mnet Asian Music Awards, and an appearance on 2NE1's 2017 disbandment single "Goodbye." Even to the singer's most dedicated fans, prospects for a comeback seemed bleak and distant at best.
---
---
Fast forward to March 2019. If the opening piano melody and muted riffs of "Spring" say anything, it is that Park Bom has beat the odds. Initially, the song's airy gospel-influenced instrumental reminds of a lovestruck ballad like Davichi's "Turtle," but quickly turns more serious. On the opening verse, Park tells the tale of her suffering ("Pull me down / Into the endless darkness"). She wonders if she'll "be forgotten this way," likely referring to the peak of controversy and following years away from the spotlight. Enduring from her 2NE1 days, the uniqueness of her vocal tone shines in curved vowels and enunciated consonants.
Belting over the choir ad libs, she builds tension in the pre-chorus that resolves once the chorus arrives. "Spring for me again," she declares in the hook, holding her notes in slinky vibrato. As the chorus progresses, the beat remains at a smooth medium-tempo, but Park grows louder, and her voice more emotive. Pained and hurt, she asks, "Will spring ever come to my heart again?" Spring is the happiness she so desperately wants, but still struggles to reach.
Enter the song's feature: fellow 2NE1 groupmate Sandara Park. Note the use of her full name on the song, not her 2NE1-shortened moniker "DARA." Her voice is soft as ever, but layered and emotive. Her rap lines employ rhythmic dynamism and trap influence—a welcome interruption to the track's sonic equilibrium. She executes her feature with not only the gentle prowess of 2NE1's DARA, but also the growth and maturity of Sandara Park.
"Spring" as a song is a dramatic experience, carrying the essence of a theatrical plot as it progresses. The arc reaches its climax after the second chorus, when the ad-lib choir turns fully gospel, and our protagonist sings of her coming triumphs: "When the pain you gave me leaves / Once the tears on my cheek dry up." Her emotional resolve is tough and thick like the soul in her voice, singing with almost religious affliction on the final chorus's high notes and belts. She is on her knees, begging someone or something for release from her sorrows. Just as the seasons change, hopefully so will her fate.
---
---
Named after Park herself ("봄" or "bom" translates to "spring" in English), "Spring" is uniquely personal to its singer. As only the third single of Park Bom's decade-long career, it reveals a new side to the singer unseen in her previous releases. No longer is she singing upbeat love songs or choruses for 2NE1 tracks. The new Park Bom has matured, and is using her music as a vehicle for self-expressing and overcoming her hardships.
Above all, "Spring" tells the powerful story of a musician who has, through the tumults of public fallout and mental illness, made her dreams of singing onstage come true once again. Perhaps the long, dark winter is finally over, and spring will come once again. Park Bom is back.
What do you think of Park Bom's return? Share your thoughts in the comment section below and be sure to subscribe to the site and follow us on Facebook, Twitter, Instagram, and Tumblr to keep up with all of our posts.
https://kultscene.com/wp-content/uploads/2019/03/Park-Bom-Spring.jpg
433
768
Kushal Dev
http://kultscene.com/wp-content/uploads/2018/02/KULTSCENE-LOGO-2018-TRANSPARENT-RED.png
Kushal Dev
2019-03-17 15:33:04
2019-03-17 15:33:04
Park Bom 'Spring (feat. Sandara Park)' song review