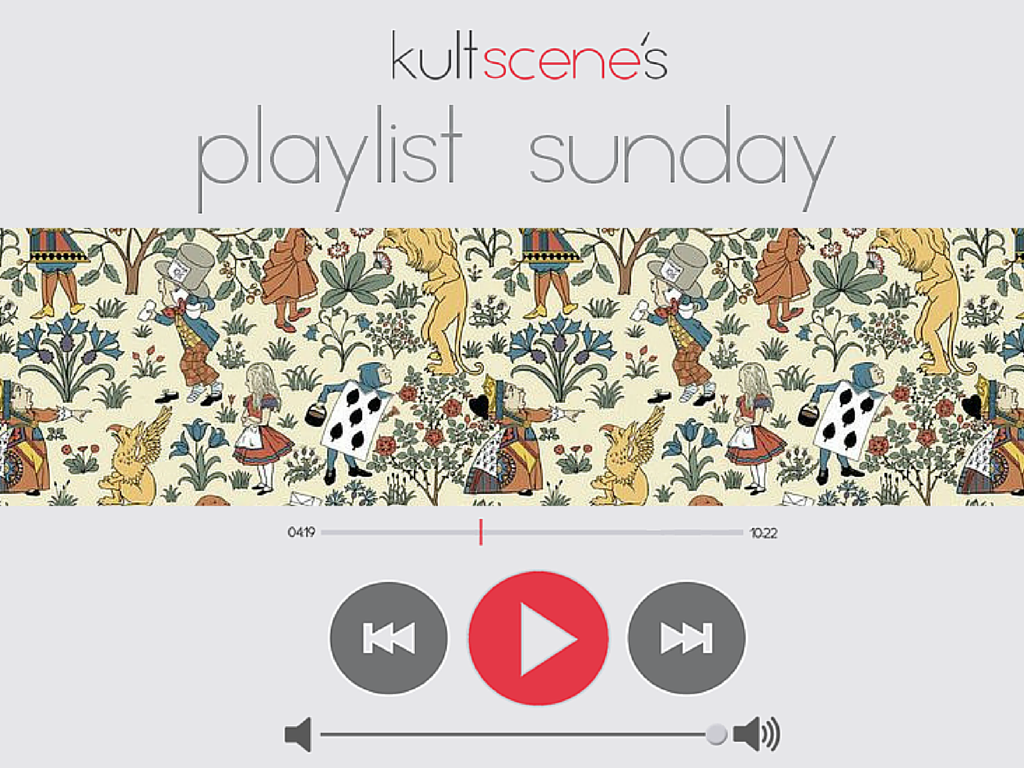 Becoming a fan of the K-pop industry is often described as going down the rabbit's hole that you won't be able to climb out of. In honor of K-pop fans everywhere, this week's Playlist Sunday is dedicated to all things "Alice in Wonderland". The songs that we included are all based on the concept of the beloved story, whether it's the story of the song itself or the respective music video.
Seungri's 2011 solo release "V.V.I.P." is basically a Korean version of "Alice in Wonderland." We have cricket, a mad tea party, Tweedle Dee and Tweedle Dum, and instead of growing bigger by drinking the antidote, Alice grows older. Seungri's role, however, is unclear. Maybe he's the mad hatter or the white rabbit? Moreover, instead of going for the psychedelic colorful scheme, Seungri opted for a more posh and lush color palette, given the song is all about him showing of his fame, looks, and money. Overall, it's a fun video to watch, even if I'm not sure the relation between the song and the concept.
— Alexis
---
---
Boyfriend took the famous "Alice In Wonderland" tea party and card games to another, deadly level in the music video for their song "Bounce." Painting the roses red while singing about a lover who is hiding holding out on affections, this music video takes its cues from Tim Burton's haunting version of "Alice," with life and love on the line as the white rabbit femme fatale taunts Boyfriend with her swinging pocket watch until they follow her down the rabbit hole. Boyfriend's a stellar, but underrated, K-pop boy band whose music videos since the release of "Janus" in 2012 have been thought provoking with their storytelling and high production value. "Bounce" continues the trend and is one of K-pop's most solid retellings of "Alice in Wonderland."
— Tamar
Veteran queen of K-pop Son Dambi offered her own interpretation of Lewis Carroll's iconic story with her 2012 single "Queen." It references sparingly with images of playing cards, a big girl in a small room, and lyrics about waking up from fantasies to become the woman you want to be. What most people will get from listening to this song in 2016 is just how dated it sounds. The autotune and synths even sound from previous to that era. If you can get past that however there's some great sounds to be found. The variety of vocals are wonderful; from whiny raps to angelic singing, Dambi shows a range of considerable quality. She even uses different inflections for different verses. I even love the autotune which, as the song goes on longer, starts to increase turning the song into piece of abstract digital art. The second (and final!) chorus adds auto tune and more electronic wobbles and chips as the song devolves into what could be a remix of what we heard at the beginning. Through the looking glass you might say.
— Tamar
What K-pop song reminds you of going down the rabbits hole? Share your thoughts in the comment section below and be sure to subscribe to the site and follow us on Facebook, Twitter, Instagram, and Tumblr to keep up with all of our posts.
https://kultscene.com/wp-content/uploads/2016/03/Untitled-design-1.png
768
1024
KultScene
http://kultscene.com/wp-content/uploads/2018/02/KULTSCENE-LOGO-2018-TRANSPARENT-RED.png
KultScene
2016-03-13 14:11:25
2016-03-13 14:11:25
Playlist Sunday: K-Pop in Wonderland