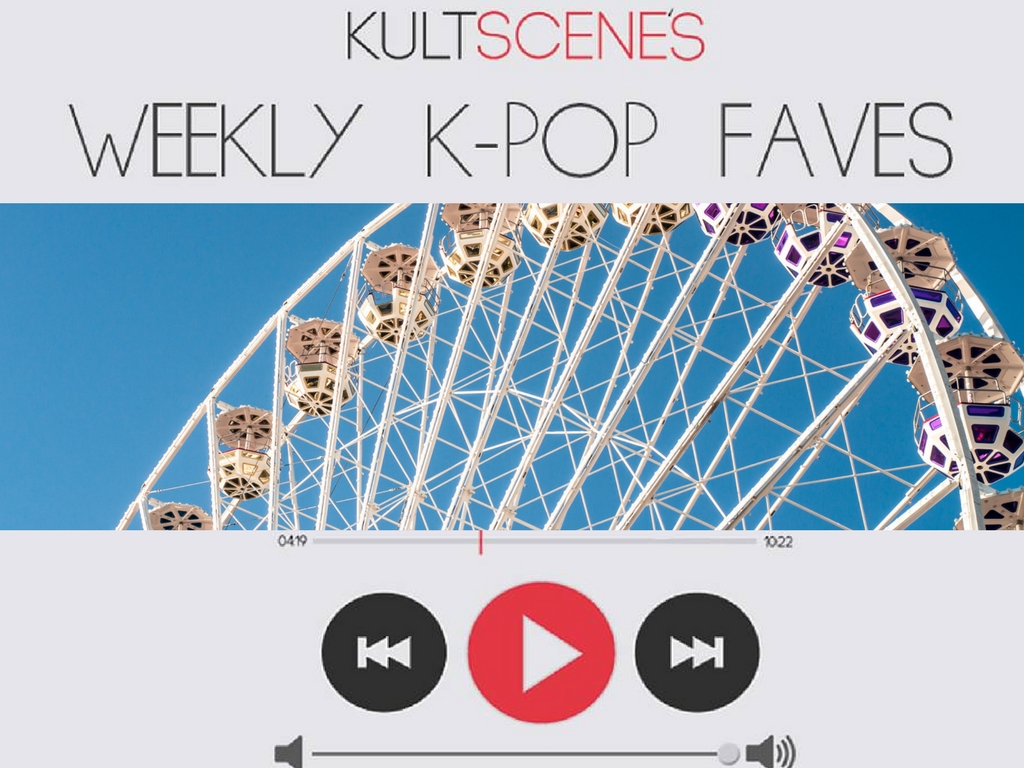 The middle of September brought us a lot of good music, and like each week the KultScene crew rounded up some of the songs that really caught our eye. New music courtesy of the ladies of Loona, Teen Top's NIEL & JUSTHIS, and a cover of an EXO song by soloist Gummy really caught our eye. Take a look at our thoughts and let us know in the comment section below what your favorite song of the past few days was.
"Girl Front" by Odd Eye Circle (Released Sept. 20)
The LOONAverse continues in earnest with their second official sub-unit, Odd Eye Circle. Consisting of the last three girls to debut, Kim Lip, Jinsoul, and Choerry, Odd Eye Circle is the girl crush side of LOONA. Produced by Ollipop and Hayley Aitken with some lyrics by Monotree, "Girl Front" is essentially a combination of those three girls' solo tracks. Both musically and lyrically it takes from each of them, the propulsive percussion of "Singing in the Rain," the brightness and slap bass from "Love Cherry Motion," and the smooth as hell bridge from "Eclipse." It's a testament to LOONA and their team that they can create a concept as complex as this while still producing great tracks. "Girl Front" is the most energetic of all their songs to date; their vocals bounce off one another with ease, a variety of synths and drums samples seem buoyed along with the girls. It's the fizziest most exciting kind of pop there is.
—Joe
"Ko Ko Bop" by Gummy (Performed on Sept. 23)
There are few things I love more about K-pop than covers that completely recreate the original song. While EXO's "Ko Ko Bop" was a feel good summer song, Gummy swooped in and made the hit her own during a recent episode of Park Jinyoung's Party People drenching the track with her effusive blend of sultry vocals. Paired with the accompanying live band, the soloist offered up a more mature, jazzier take on the track, an alternative to the boy band's reggae-tinged track. If this is the sort of thing that Party People will be offering up each week, I am very much here for it!
—Tamar
"What's Good?" by NIEL, JUSTHIS (Released Sep. 21)
Teen Top has always been one of those groups I casually like but never actually stanned. Most of their singles are bops, so when the members go solo, I most definitely keep an eye out for them. I wasn't particularly impressed by Niel's past solo, so I wasn't expecting much this time around. And while "What's Good?" is not particularly anything groundbreaking, it definitely shows a new side to the singer I'm here for. I especially liked that Niel's channeling his inner Kikwang and going a more pop-R&B route, both musically and through the choreography. "What's Good?" caught me by surprise because I had always seen Niel as a singer and not really a performer. But with this comeback, it's clear that Niel means business and he's gearing up to what may be Teen Top's upcoming disbandment.
—Alexis
What was your favorite release of the week? Let us know in the comment section below and be sure to subscribe to the site and follow us on Facebook, Twitter, Instagram, and Tumblr to keep up with all of our posts.
https://kultscene.com/wp-content/uploads/2017/09/K-POP-18.jpg
768
1024
KultScene
http://kultscene.com/wp-content/uploads/2018/02/KULTSCENE-LOGO-2018-TRANSPARENT-RED.png
KultScene
2017-09-25 15:21:07
2017-10-23 18:59:48
Weekly K-pop faves: Sept. 18-24