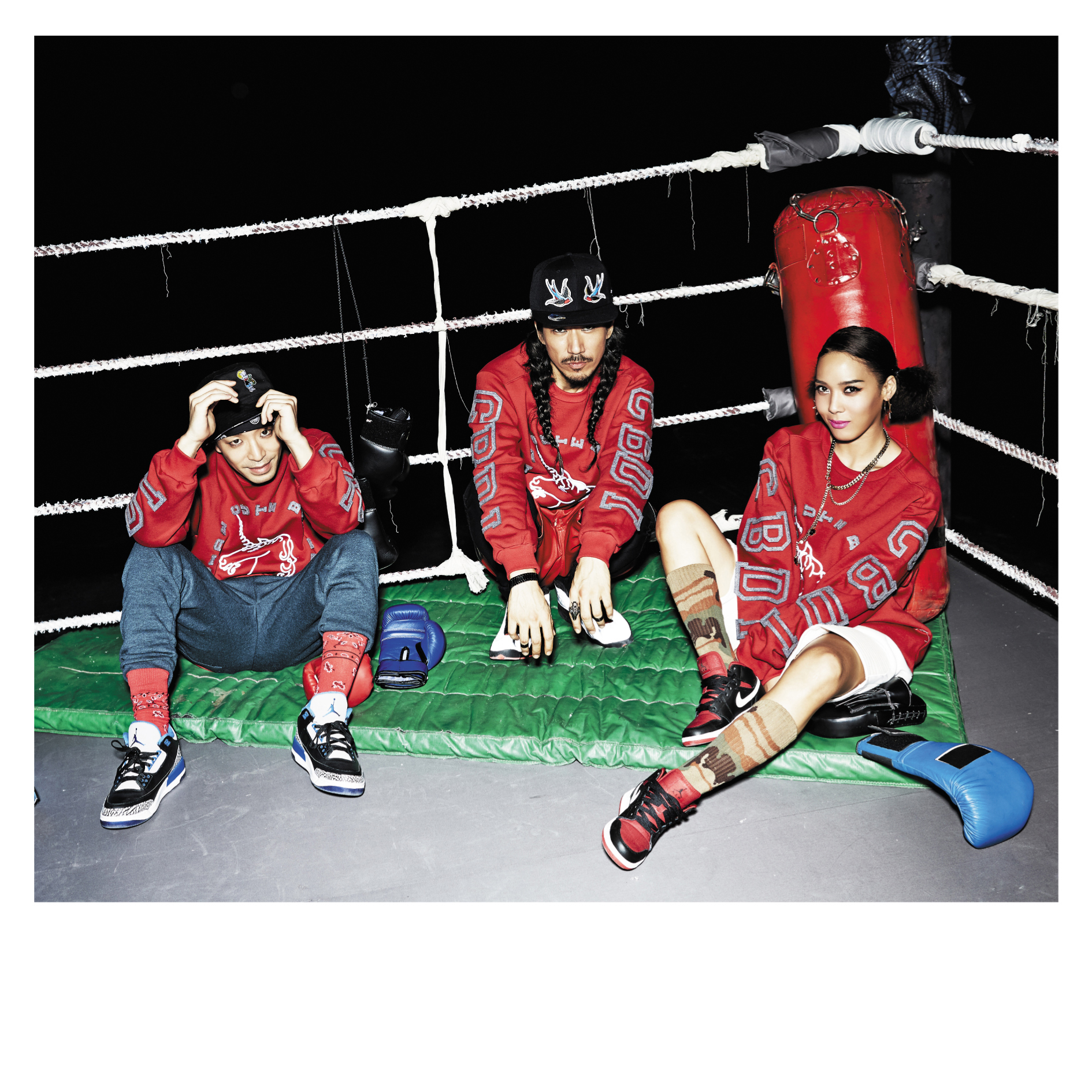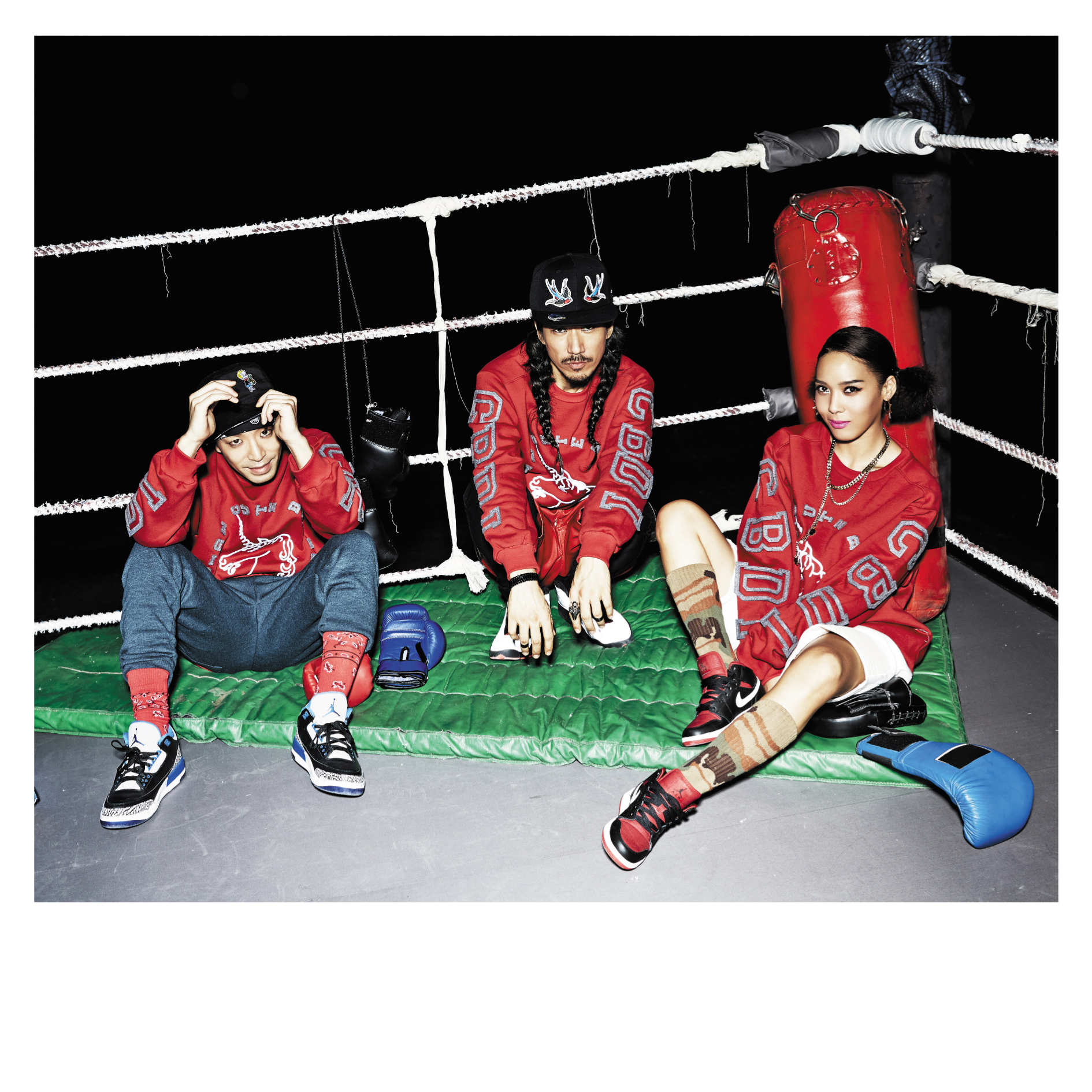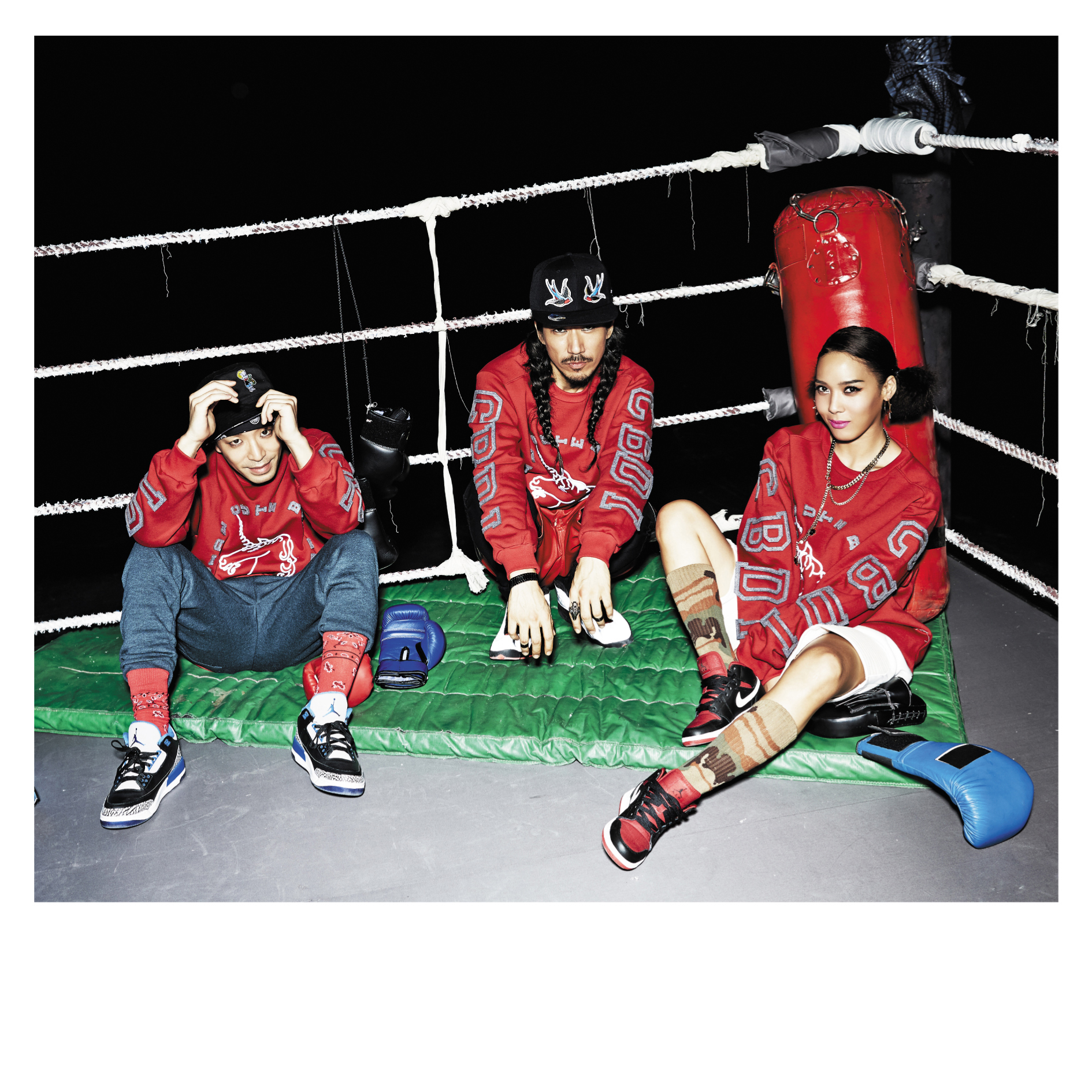 When Korean music royalty releases an album, it's worth taking note of it and MFBTY's latest album, Wondaland is one of the most, if not the most, outstanding albums to come out of Korea in recent years. As a creation from the minds of Korean hip hop royalty Tiger JK, Yoonmirae, and Bizzy, Wondaland offers elements of hip hop, rap, electronica, reggae, and more to create an eclectic, otherworldly experience for listeners. With an ample amount of English, the message of Wondaland is highly accessible to music lovers around the world.
MFBTY, an acronym meaning "My Fans [are] Better Than Yours," is comprised of married couple Tiger JK and Yoonmirae, also known as Tasha, and producer-songwriter Bizzy. The three have worked together throughout the years, collaborating on solo projects, Korean hip hop groups like Drunken Tiger and Movement, and started performing under the MFBTY name in 2013.
KultScene had a chance to talk with MFBTY regarding their album and the Korean music industry.
How does it feel to make a comeback two years after the release of The Cure?
Yoonmirae: It's exciting and nerve–racking! It's the worst and best feeling.
Tiger JK: I was in a deep funk for a while and I wanted to quit music. In a way, this project helped me get out of that funk and I realized that I need to thank those who have love for me.
Bizzy: This time has been more challenging for me because it's MFBTY's first full-length album and has 16 tracks.
The three of you have worked together for several years. How has your music changed over time?
Yoonmirae: I don't think we're ever fully aware of the changes we're making or have made at the time. Personally, I would say that I've started to focus on myself more in terms of what makes me happy musically and a lot less on what's going to sell.
---
---
Tiger JK: I'm a product of my environment when it comes to writing. I think I'm going through a terrible stage as an 8-year-old right now. Actually my son is a bit more mature than me. I dig what my son digs at the moment, but I think I will soon grow out of this stage.
Bizzy: Music is my best friend and is always there for me. So are my group members. I'm still willing to change for ghood and express my feelings with Feel Ghood Music.
Your group has members of different ages and experiences, and two of the members are married. What's the most challenging part in working together?
Yoonmirae: Musically we always come together so I don't feel there's ever really a problem. The problem with us – and I'm sure the others will agree with me – is we suck at TV and interviews! There's something about being in front of the camera that rattles us. You'd think that after all this time we'd be used to it but it just get worse for us! Poor JK has no choice but to try and answer everything because Bizzy and I just freeze. And let's not even get started on our stage fright!
Tiger JK: Tasha is a meanie and she doesn't understand my struggles.
Bizzy: From time to time I feel left out because I'm not married. Maybe I should get out and look for a wife right now!
Other than Bang Diggy Bang Bang and Buckubucku, which MFBTY released music videos for, if you had to pick one song from Wondaland for people to listen to, what would it be and why?
Yoonmirae: I'd rather people go through the whole album. I believe there's a song on this album for everybody.
Tiger JK: I recommend Half Time, Rebel Music, Angel, and everything else on the album. But if you're into "real" hip-hop or are expecting to hear that, maybe this album isn't for you.
Bizzy: There are so many different styles of music in this wondaland so the choice is yours.
What would be your ideal reaction from someone who hears Wondaland?
Yoonmirae: Hearing that someone appreciates your music is always wonderful! Whether it helped them in some way to get over whatever struggles they are dealing with, or they like it just because it's something they can dance to, it's always a blessing! And may I add we are all addicted to watching the reaction videos of our videos and it has been the best gift ever! Watching those videos alone made me feel like we did a good job and reminded me of all the reasons I love music so much. So thank you to everyone who makes those.
Tiger JK: A big priceless smile … a very genuine smile preferably while they are blushing. Then some stank face, like you are taking a big ol' shit after being constipated for days!
---
---
There were a lot of artists you worked with on the album, including Tiger JK and Yoonmirae's son Jordan. What was that experience like?
Yoonmirae: Everyone was so nice and so humble. It's always cool to see how other people work and everyone definitely put in work! With people's hectic schedules, a lot of times artists just record their vocals separately and send the files in, but everyone drove an hour out of Seoul, stayed till I don't even know what time, recorded what they needed to do, and just hung out. It was ghood times!
Tiger JK: Interacting with others is always a healthy experience for me.
Bizzy: Everyone who took part in this album, I really thank them from the bottom of my heart. This journey is just beginning, so get ready.
[KultScene note: Rock band Deulgukhwa, BTS member Rap Monster, Beast member Yong Jun Hyung, Dok2, EE, Son Seungyeon (Sonnet Son), Kim Banjang, Yoo Heyeol, Dino-J, and Jordan were all featured on Wondaland.]
You worked with K-pop idols BTS' Rap Monster and BEAST's Yong Jun Hyung and I saw an interview where you described Wondaland as a K-pop album. K-pop is often trivialized for being too manufactured. Do you think that's changing?
Yoonmirae: I don't trust myself enough to answer this question in the "politically correct" way I should!
Tiger JK: It is manufactured. Some trivialize it and others idolize it. There are side effects to all things manufactured. But as long as y'all know the right dosages, it's fine. Healthy escapism is what I call it. Just be able to snap out of it when needed perhaps.
How did you decide to go K-pop with this album, and how do you feel like it's different from your past music?
Yoonmirae: As MFBTY we're making pop music. And I guess since we are from Korea, it's K-pop. We're not trying to emulate anything, we're just trying to have fun with this album.
K-pop has been popular throughout the world for several years, but recently we've seen growing interest in Korean hip hop. Shows like Show Me The Money and Unpretty Rapstar are extraordinarily popular. How do you feel about the current state of Korean hip hop? Can you see your influence on it?
Yoonmirae: I'm going to stick with the answer I gave before – I don't trust myself enough to answer this question in the "politically correct" way I should!
What does Yoonmirae think about being an inspiration to young female rappers and being practically the only established female rapper?
Yoonmirae: I'd be lying if I said it didn't feel good. But it's also a lot of pressure, which I try to take as a good thing because it keeps me on my toes.
Wondaland contains a lot of English. Do you think MFBTY would ever release an English language album?
Yoonmirae:I would love to do that.
Tiger JK: Yes. Hopefully we can do it very soon.
Bizzy: It's going to be a new challenge for me.
And the last question, which many people are interesting in hearing the answer to… Why ARE your fans better than mine?
Yoonmirae: Because they are mine!
Bizzy: Because they know me. To me, that's the best.
If you haven't taken a listen to Wondaland, now's your chance to do so. Purchase the album on iTunes or at your local Korean music retailer. MFBTY announced that all proceeds will be donated to charity, so there is absolutely no reason not to buy Wondaland right now!
What do you think of Wondaland and MFBTY? What's your favorite song by the trio? Share your thoughts in the comment section below and be sure to subscribe to the site and follow us on Facebook, Twitter, Instagram, and Tumblr to keep up with all of our posts.
https://kultscene.com/wp-content/uploads/2015/04/MFBTY-6.jpg
1890
1890
Tamar Herman
http://kultscene.com/wp-content/uploads/2018/02/KULTSCENE-LOGO-2018-TRANSPARENT-RED.png
Tamar Herman
2015-04-18 22:48:20
2015-04-19 12:13:12
MFBTY Talks To KultScene About 'Wondaland,' Watching Reaction Videos, K-Pop as Escapism, and More