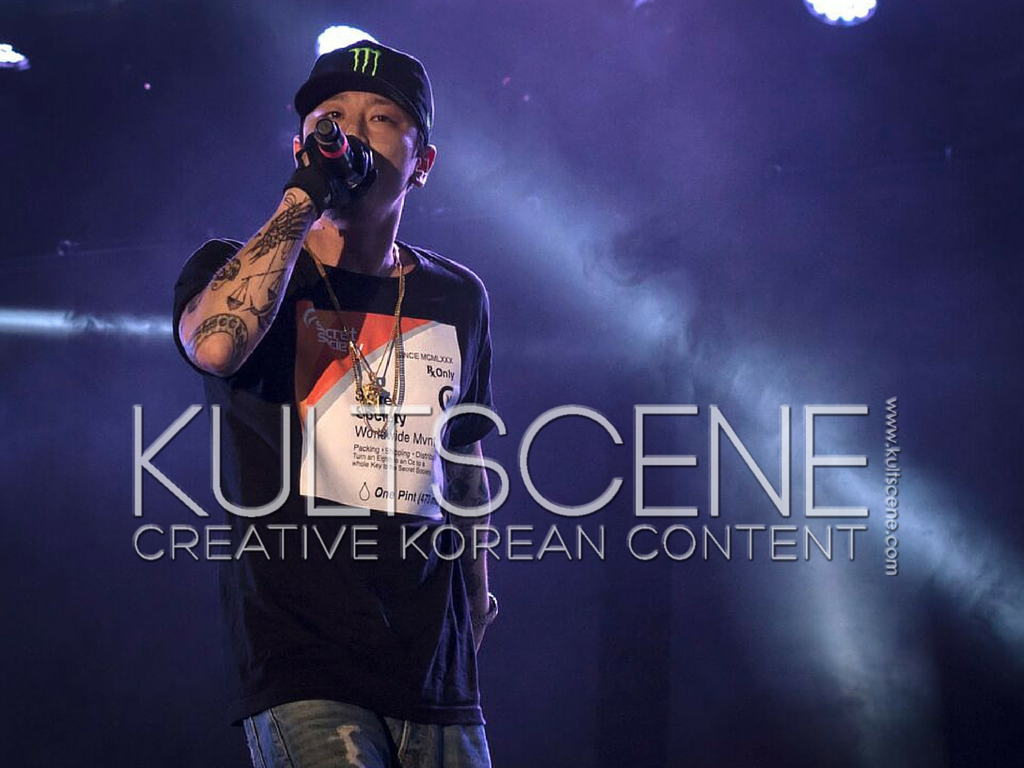 by Yasamine Entesari
The 42nd Annual Los Angeles Korean Festival was jam-packed full of fun! Imagine a bustling night market mixed with a food packed street fair, top it all off with an amazing lineup on stage the entire four days, and you have the LA Korean Festival (LAKF).
The event started Thursday October 1st with a full day of live music ranging from traditional Hwarang Korean Drumming to the Koreana Jazz Band. The opening ceremony was held that evening and head lined by Pungdeng-E, who used the LAKF as their comeback stage.
---
---
Friday was full of amazing dancers, such as the Unos Dance Party and the B-Boy Dance Battle. As the evening progressed, the crowd was entertained by the K-pop singing and dancing competition. It offered a wide range of different performances ranging from hip hop style dancing to ballad singing, which had Carissa Dizon, who sang "Heaven" by Ailee, and Eddie Valencia, who did a dance routine to a compilation of various K-pop tracks, as the winners.
At around 9 p.m., the hip hop show started with an array of rappers and emcees. including classic LA heavy hitter Sean Rhee and R&B vocalist Justin. But the height of the performance was when Korean rap star and "Show Me the Money 3" runner up Vasco took the stage all the to drop a few tracks live to a packed crowd of screaming fans. Once he stepped on stage, the dance party began as Geragida, the EDM DJ duo straight from South Korea, spun a mix so hardcore they blew the power out.
Saturday was all about tradition with the annual Korean parade, pungmul and dance, and the Hessed Global Dance Company. Beauty filled the view as everyone in traditional performance garb showed the best in traditional South Korean entertainment. The night was filled with the sounds of vocalist Esna and K-pop girl group Mamamoo singing their hits.
---
---
Sunday, for its part, was filled with music and more dance, all traditional and classic. Hanboks could be spotted throughout the crowd as well as on stage as the day continued on into the evening with a star studded closing ceremony. Comedian and emcee Sam Hammington closed out the night with performances from Hangki Yoon, Sook Hyun, Hyung Kuk Kim, Jinwoo Sung, Jeokwoo and Jiwoni.
All in all, after being filled with good food, good music, and being surrounded by amazing people for four days straight, we can't wait for next year's Los Angeles Korean Festival!
Check out the rest of the pictures from the festival here:
This slideshow requires JavaScript.
Did you attend the festival? What was your favorite performer? Let us know in the comments and be sure to subscribe to the site and follow us on Facebook, Twitter, Instagram, and Tumblr to keep up with all of our posts.
https://kultscene.com/wp-content/uploads/2015/10/Untitled-design1.png
768
1024
KultScene
http://kultscene.com/wp-content/uploads/2018/02/KULTSCENE-LOGO-2018-TRANSPARENT-RED.png
KultScene
2015-10-10 21:54:31
2015-10-11 16:48:36
Los Angeles Korean Festival Celebrated Korean Culture With Great Food & Performances