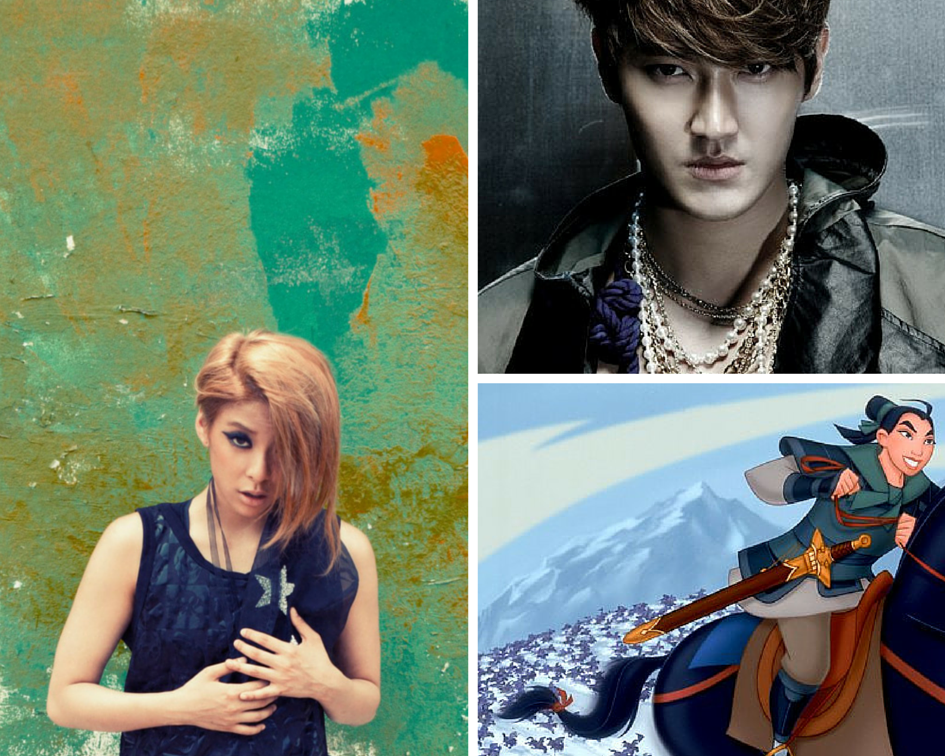 Disney's Mulan is going to be remade as a live action film, which means that actors of Asian descent will get their chance to shine.
Who better to partake in the film than K-pop stars? While that's highly unlikely, there are a few Korean stars that we think would be realistically good choices and should definitely be considered for the starring roles in Mulan.
Hua Mulan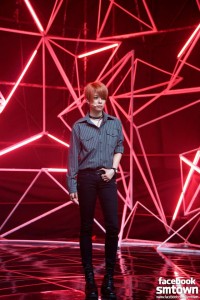 KultScene Favorite: Amber Liu
Reason: Amber is a tomboy who could definitely pull off tricking an entire army that she's a man. She's also a singer, which means that there wouldn't need to be someone else singing Mulan's iconic song, Reflection. Bonus, Amber is actually Taiwanese-American, so she'd be upholding the cultural heritage of the Chinese lead role.
Other Picks: Miss a's Min or Ha Ji Won. f(x)'s Victoria and Luna would also be personal favorites.
Hollywood favorite: Arden Cho. She sings and knows how to use weapons thanks to her role in Teen Wolf. Constance Wu from Fresh Off The Boat is also a great choice.
Captain Li Shang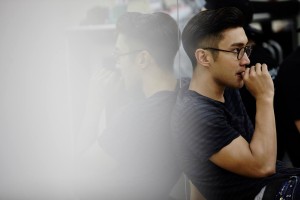 KultScene Favorite: Super Junior's Siwon.
Reason: He already began his Hollywood acting career in the film Dragon Blade. He played the villain there, but proved he looked good in historical Chinese military uniform. Again, sings. Plus, fans all over the world, and non-K-pop fans alike, would be pleased to see Siwon shirtless for the majority of his scenes.
Other Picks: 2PM's Taecyeon, actor Choi Jin Hyuk, or…
Hollywood Favorite: Rain himself. Or Godfrey Gao. We'll take both. Or Takeshi Kaneshiro.
Mushu
KultScene Favorite: SHINee's Key.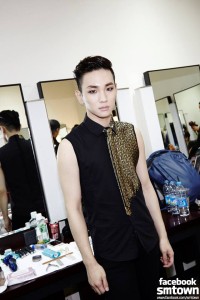 KultScene Favorite: SHINee's Key.
Reason: This guy has so much sass that it doesn't matter that he'll be CG-ed into the film; he'll be a breakout role. The fact that he speaks English is more of a problem, though.
Other Picks: 2AM's Jo Kwon, Eric Nam
Hollywood Favorite: Eddie Murphy. He started the role, why change it? This is one of the few non-appearing roles in the movie, so Hollywood will likely give it to a non-Asian actor. If Hollywood will actually use a fully Asian cast, Jackie Chan for the win.
---
---
Shan Yu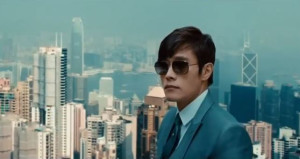 KultScene Favorite: Lee Byung Hun.
Other Picks: Shinhwa's Eric
Hollywood Favorite: Lee Byung Hun
Yao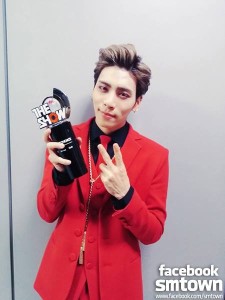 KultScene Favorite: SHINee's Jonghyun
Other Picks: EXO's D.O., BTS' Rap Monster
Hollywood Favorite: Ki Hong Lee.
Ling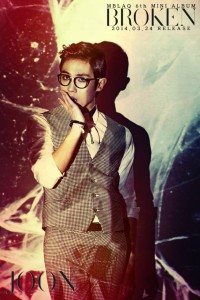 KultScene Favorite: Lee Joon.
Other Picks: San-E
Hollywood Favorite: Eugene Yang Lee.
Chien Po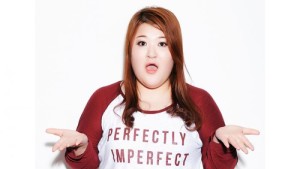 KultScene Favorite: Lee Guk Ju. Because Lee Guk Ju!
Other Picks: Super Junior's Shindong
Hollywood Favorite: Masi Oka
Chi Fu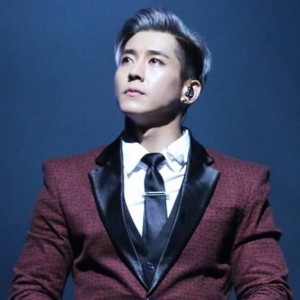 KultScene Favorite: Fly To The Sky's Brian Joo. He's funny and could pull off the fake mustache in a ridiculous way.
Other Picks: Julien Kang
Hollywood Favorite: Ken Leung
Fa Zhou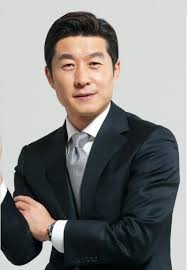 KultScene Favorite: Kim Sang Joong. He's the dad from City Hunter and Doctor Stranger, and he'd be perfect at saying the iconic, inspirational lines.
Other Picks: Ken Watanabe. We know he's not K-pop. Still pick him.
Hollywood Favorite: BD Wong. He played Li Shang in the film, and that deserves recognition. But Watanabe is our real hopeful.
The Emperor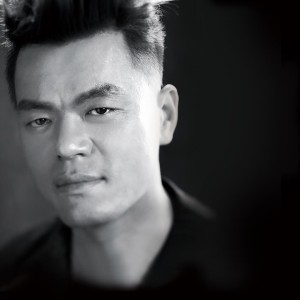 KultScene Favorite: Park Jin Young. We want to see him try to convince everything that his whisper is wonderful.
Reason: Kim Kap Soo.
Other Picks: Yoo Hee Yeol. (We may have watched too much K-Pop Star..
Hollywood Favorite: James Hong. Or George Takei, but about that one….
First Ancestor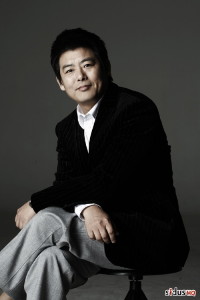 KultScene Favorite: Sung Dong Il, he played the dad in the Reply/Answer Me series, and has the straight face-humor down pat.
Other Picks: See below. There is no real option in our mind.
Hollywood Favorite: George Takei originated the role, why not keep it?
Matchmaker
Disney: developing a live-action #Mulan Me: puts on wig and dress #NowPourTheTea pic.twitter.com/h1RZXY6KCe

— Eugene Lee Yang (@EugeneLeeYang) March 30, 2015
KultScene Favorite: Eugene Lee Yang
Other Picks: Lee Guk Joo
Hollywood Favorite: Margaret Cho
---
---
Fa Li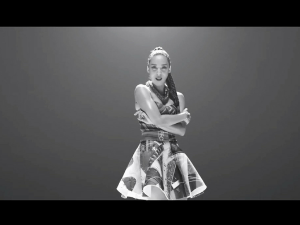 KultScene Favorite: Yoon Mi Rae
Reason: As Mulan's mom, Fa Li only has a few singing parts. Yoon Mi Rae has the proper vocals, is a mother, and it would be great for her to get more recognition around the world.
Other Picks: Lee Il Hwa.
Hollywood Favorite: Ming Na Wen or Lea Solanga. The original Mulan voice actresses both deserve roles in the film.
General Li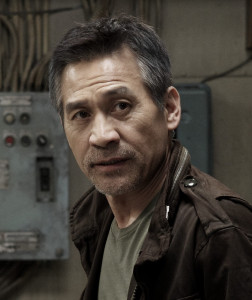 KultScene Favorite: Ahn Sung Ki
Hollywood Favorite: Russell Wong
Grandmother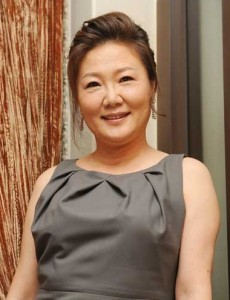 KultScene Favorite: Kim Hae Sook. She's acted as the mother in many K-dramas, and needs her chance to shine as a humorous, wise elderly woman.
Hollywood Favorite: Lucille Soong.
Do you like our choices? Who would you like to see star in the new version of Mulan?Share your thoughts in the comment section below and be sure to subscribe to the site and follow us on Facebook, Twitter, Instagram, and Tumblr to keep up with all of our posts.
https://kultscene.com/wp-content/uploads/2015/03/Untitled-design26.png
756
945
Tamar Herman
http://kultscene.com/wp-content/uploads/2018/02/KULTSCENE-LOGO-2018-TRANSPARENT-RED.png
Tamar Herman
2015-03-31 05:43:27
2015-03-31 05:45:45
Live Action 'Mulan' Dream Cast, K-Pop Style