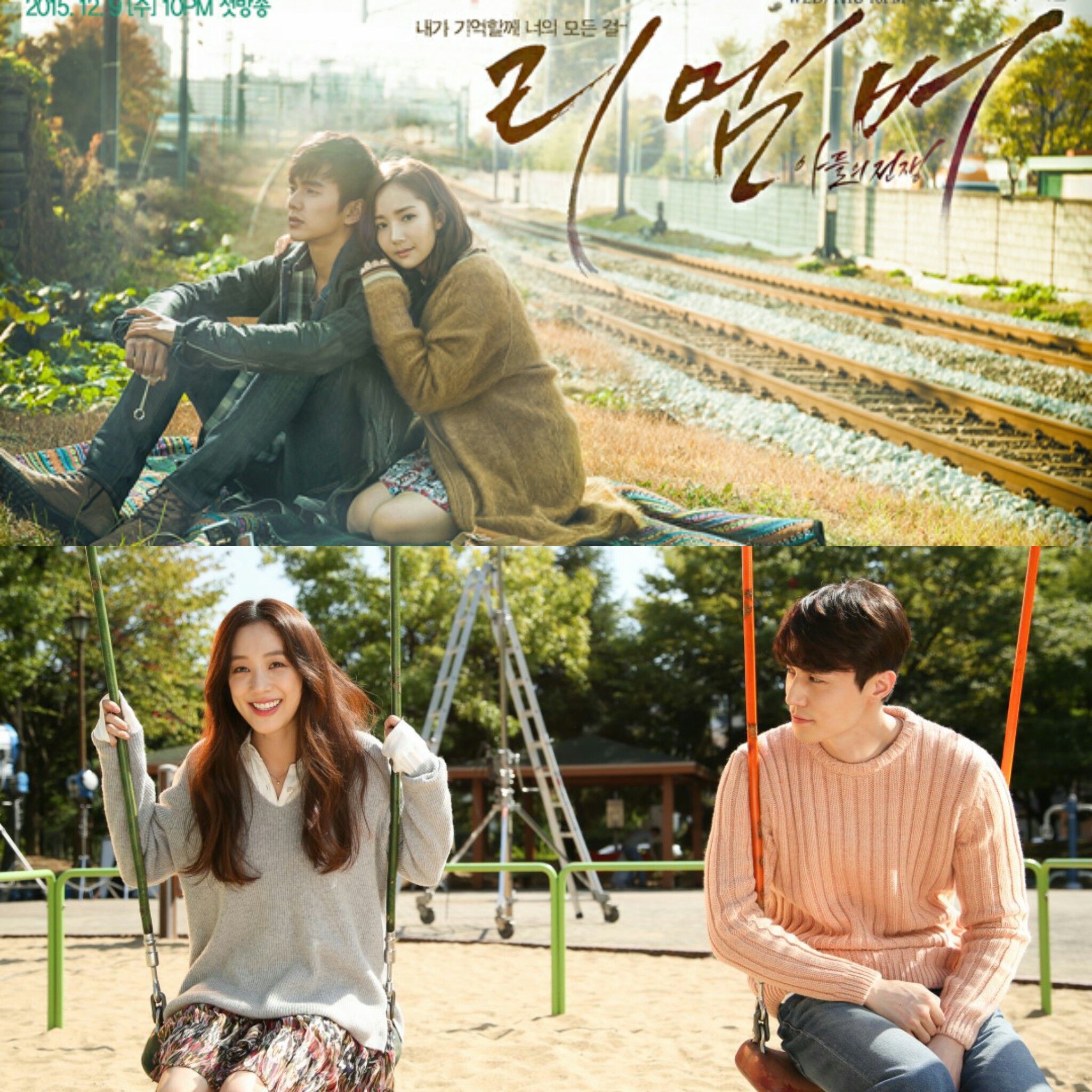 Memory loss is a pretty common K-drama trope that has been used many times over the years. It's used to create some emotional angst for the drama's plot, but it's also been widely recognised as a very cliché and boring plot device, resulting in its lessened use in the past few years. Memory loss is slowly making its way back into dramas nowadays however, as evidenced by a few dramas that are currently airing in Korea, namely the new SBS drama "Remember – War Of The Son" and tvN's melodrama "Bubblegum," albeit in a different manner than it was normally used in the past. Instead of having a main character suffer amnesia to create a star-crossed romance, Alzheimer's Disease is the medical condition that the drama characters are diagnosed with.
As the most common form of dementia, many people suffer this condition as they grow older. In fact, in 2012, around 9 percent of Koreans over the age of 65 were found to be suffering from this disease. Since then, Korea has been taking active action to counter this problem, with measures such as training children to recognise dementia symptoms and to learn how to take care of the afflicted elderly. Yes characters having Alzheimer's would make for really good drama conflict and angst, but if there was a greater purpose for the use of this disease I believe that these K-dramas are possibly being used as tools to spread awareness about Alzheimer's. But first, let us take a look at how it is being shown in the dramas.
---
---
[Disclaimer: Article contains minor spoilers]
In "Remember," this memory loss is a matter of life and death. The main conflict of the drama thus far has been about Seo Jin Woo's (Yoo Seung Ho) struggle to save his father, Seo Jae Hyuk (Jun Kwang Ryul) who has been falsely accused of murder. To make things worse, Seo Jae Hyuk has gradually lost his memory due to him having Alzheimer's and he is no longer able to remember whether or not he actually committed the crime, let alone be able to defend himself. As a lawyer with a perfect memory, Jin Woo took on the task of defending his father but it is an uphill battle, with rotten villains such as Nam Gyu Man (Nam Goong Min) placing obstacles in his way at every juncture.
While the premise of the drama is interesting, as a viewer, I was more drawn to the tragic relationship between Jin Woo and his father. From the start, they were a duo that I rooted for because of how much they loved each other, and it shattered my heart to pieces when four years down the road Jae Hyuk no longer remembered the face of his own son. This is perhaps the most common symptom of Alzheimer's, a sign that shows that a patient is at a moderate stage of the disease. This is because there is greater damage occurring in the areas of the brain that control a person's reasoning and conscious thought, affecting their ability to recognise even their closest friends and family.
---
---
On the other hand, the loss of memory in "Bubblegum" doesn't cause anyone to be at risk of losing their lives, but it is no less impactful and devastating. What used to be a drama about a sweet romance between childhood friends morphed into a realistic portrayal of how life changes when a loved one is diagnosed with Alzheimer's. Park Ri Hwan's (Lee Dong Wook) mother Park Sun Young (Bae Jong Ok) suffered early onset Alzheimer's Disease and started to lose her memory progressively in the drama. From forgetting to put the yoghurt in her smoothie to wandering around and getting lost, Sun Young showcased the various stages of Alzheimer's throughout the show. In a particularly heart-wrenching scene, she woke up from a sleep and even forgot that she ever had a son, despite the fact that she shared a very close bond with Ri Hwan.
I've never had experience dealing with patients who have Alzheimer's, so I don't know for a fact that this is a realistic portrayal. But in any case, it helps viewers to get an idea of what goes on in the patients' heads and how their memories are lost or distorted. The physical and emotional pain that the family members go through is also poignantly displayed through these dramas. While it is something scary to think about, both dramas definitely empathize the value of our memories and how they are the basis for our identity. For now, it's an interesting trend for K-dramas to take on, and I'm excited to see how these dramas will turn out, especially in a country with a rapidly aging population.
Have you watched any of these dramas? What are your thoughts on K-dramas using Alzheimer's as a plot device? Share your thoughts in the comment section below and be sure to subscribe to the site and follow us on Facebook, Twitter, Instagram, and Tumblr to keep up with all of our posts.
https://kultscene.com/wp-content/uploads/2015/12/PicsArt_1450509140646.jpg
2048
2048
Anna Cheang
http://kultscene.com/wp-content/uploads/2018/02/KULTSCENE-LOGO-2018-TRANSPARENT-RED.png
Anna Cheang
2015-12-19 06:39:06
2015-12-22 21:40:47
K-Drama's Latest Trend: Alzheimer's Disease