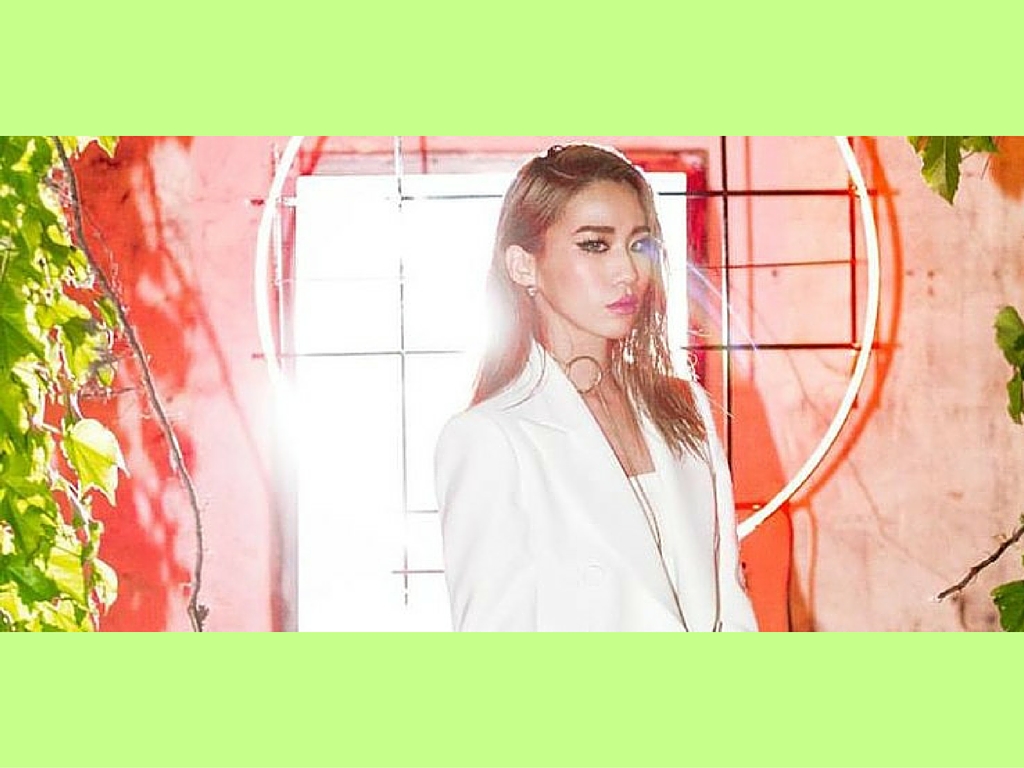 Recently signed to AOMG from its parent company CJ E&M, singer-songwriter Hoody joined the likes of talented rappers such as GRAY, Loco, co-CEO Simon D, and CEO Jay Park. News of her addition (and, with it, its first female artist) to its expanding roster was already known ever since their official announcement at the label's second anniversary celebration party back in December. A pregnant moment in AOMG history, this surely propagated any preexisting expectations for her solo "exclusive vocalist" debut.
Yet for Hoody, who was a former member of the all female underground hip-hop crew Amourette, and who we might remember as a feature on Jay Park's 2015 single "Solo," has already proven with her experience that she is more than capable of holding her own, especially in a male-dominated field. With her song and music video release for "Like You" on May 31st, the first AOMG lady once again slayed, tingeing the pool of testosterone with her provocative, gynic soul.
Song
For a label like AOMG that is known for its Korean hip-hop, it was a little surprising that Hoody's "Like You" was not. Nor did it feature any of the label's notorious rappers (albeit Gray helped produce), which would certainly have helped bolster her debut or given her an edge. Perhaps this was her way of saying "Let me do this," or perhaps AOMG is the only sensible label to realize that not every song needs a rap breakdown. Ultimately, it all worked out for the single that is R&B through and through. It was almost jarring because the song was so R&B that it resembled the American R&B style of Cassie when she was in her prime.
Although Hoody has a ways to go before becoming a standard as well, her voice is seriously something lovely. She effortlessly switches between a silvery and honeyed tone, maintaining the right amount to sound youthful girlish while simultaneously appearing sultry and sensuous. Like water spilling over and permeating every crack and crevice of its buffer, she transitions fluidly to fill out the song, an impressive feat for one that lacks in any apparent pre-chorus. On the other hand, the hook is firmly there and though it plays it safe in terms of key changes, any sort of shock factor would have detracted away from the sedative ambience.
---
---
Content-wise, it's lo-fi without seeming underwhelming. She repeatedly croons the same words ("I was like you") in a call-and-response manner in the chorus while the lyrics give a pithy overview of pining for an old lover. Threaded together by its 808 beats and ad-libs threatening on a higher tessitura, Hoody collaborated with Gray to produce a wondrous slow tempo track. Even when the dynamics grew loud, the texture still remained thin, creating an overall easy listen that is not boring even on the hundred and first listen.
Music Video
The music video takes an unfamiliar approach and divides itself into chapters at certain points of the song, evocative of a play or storybook. I'm not even going to pretend I understand the storyline of the music video, as it is one of the most interpretive pieces I have seen from AOMG, but it seems to depict the four stages of getting over a loved one through the lens of three different characters (symbolically they are probably the same person). The first chapter titled "Patients with the disease should be isolate" speaks to the seclusion and heartache of someone suffering from loss. It opens with one of the character – whom we shall call 'A' – voyeuristically watching another, 'C,' dance contemporary from the window of her trailer. 'A' can't stomach her food and timidly reaches out to the outside world beyond her confined space, much like someone stuck in quarantine might. It's evident that 'C,' dressed all in white and moving candidly in the open, represents the agency, the freedom, that 'A' so desperately yearns for.
The second verse cues in the second chapter, "pathogenic.her.him?," which asks our character to investigate who exactly is the parasitic agent in this post-breakup relationship. Is he hurting you or are you hurting yourself? Here, the other character, 'B,' is introduced, and as we see in the following chapter, she acts as a liaison between 'A' and 'B,' provoking 'A' to come to her senses and allowing her to find herself in 'C'.
---
---
The third chapter, "Angst Essen Seele Auf" piqued my interest in particular not only for the climax moment where 'A' finally makes her escape, but also for its title that pays homage to the German movie "Ali: Fear Eats the Soul." Explained by the film's male protagonist, "Angst Essen Seele Auf" is an expression often used by Arabs to describe the corrupt nature of fear. 'B' substitutes 'A's' place in the trailer, in turn liberating 'A' and prompting her to confront her surroundings.
And with the conclusive chapter, titled "White Rabbit," we have the final stage of all "X" step programs: acceptance. The moment when 'B' holds up a mirror to the camera is the moment 'A' meets herself in her own reflection in the room with 'C.' Everyone is where they ought to be and it seems to end happily, or at least as happily as an abstract cinema graphic piece of art can get. I also wonder if the three characters reproduces Freud's psychoanalytic theory of the three levels of mind (the conscious, the preconscious/subconscious, and the unconscious), especially since the title of the last chapter "White Rabbit" is one of the mystical figures used to lead one down into the hole of psychological discovery. I am still unsure if I hit the nail on the head with this one, but the more I re-watch the video and the more I play around with ideas, the more plausible everything starts to become.
Overall Thoughts
"Like You" is as beautifully shot as its message and its harmonies. Hoody could not have made a stronger solo debut under the reputable label, and I definitely look forward to her future releases. And though she has already wowed us with her independent can-do attitude, it would also be a waste if she did not lend her much talents to other R&B artists; a Hoody x DΞΔN blend, imagine that.
What do you think of Hoody and "Like You"? Share your thoughts in the comment section below and be sure to subscribe to the site and follow us on Facebook, Twitter, Instagram, and Tumblr to keep up with all of our posts.
https://kultscene.com/wp-content/uploads/2016/06/Untitled-design.jpg
768
1024
Shelley Foo
http://kultscene.com/wp-content/uploads/2018/02/KULTSCENE-LOGO-2018-TRANSPARENT-RED.png
Shelley Foo
2016-06-06 19:51:54
2016-06-08 17:03:33
Hoody 'Like You' Music Video & Song Review