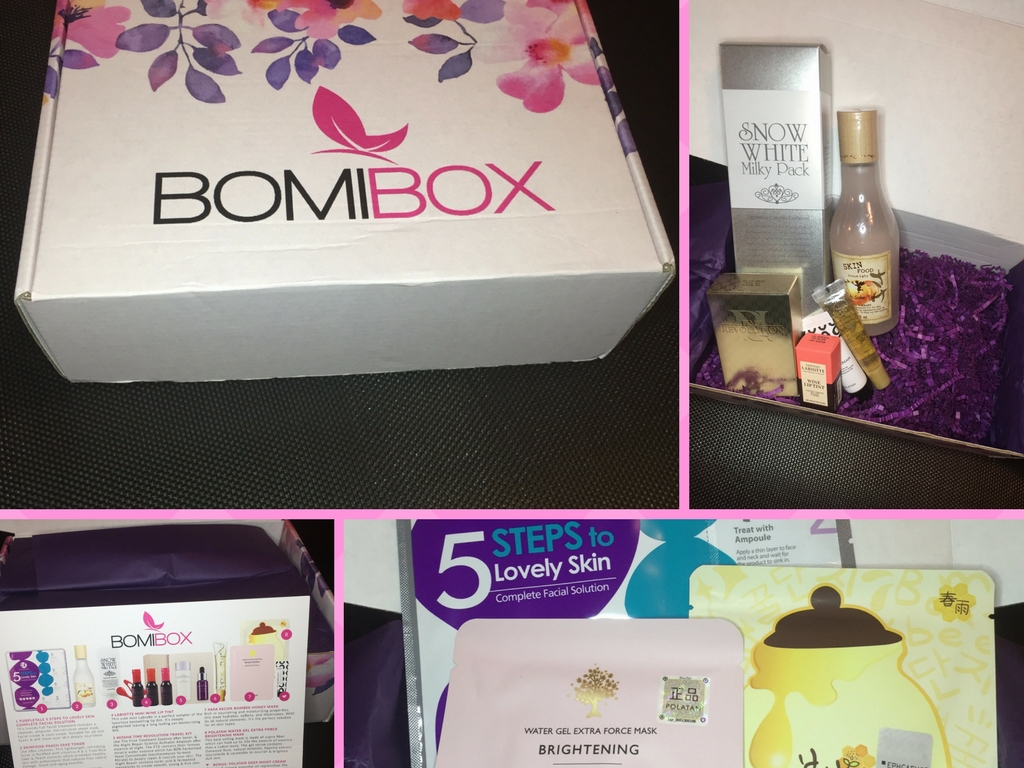 A few months ago, we had a giveaway that featured a Bomibox and the K-beauty subscription box company was so sweet to offer one to Kultscene for a review. So here we are!
For this K-Beauty Review, I tried out Bomibox's February box and not a more recent one. Why? I wanted to actually use the products properly before I gave my review, rather than just basing my opinion on one time use, so I took my time and slowly, slowly tried things out. (Sorry, I'm slow!)
Purpletale 5 Steps To Lovely Skin Complete Facial Solution
It includes a foam cleanser, an ampoule to layer underneath a sheet mask, a face cream and a separate neck cream. Seriously, it sounds absolutely wonderful. I tried them all one recent night after waiting months for a night of R&R to try, and here were my thoughts: The cleanser was a bit harsh, which foam cleansers in general are. I prefer powder cleansers in general, but it definitely cleaned away all the dirt and makeup of the day. The ampoule, which kind of smelled like those blow-up balloons in a tube that I used to love as a kid, definitely refreshed my skin. But prior to applying the mask, it didn't seem like my face had really recovered from the harshness of the cleanser, which made me think that if I were to ever use the cleanser and ampoule as regular products, I'd have to include a mask nightly to ensure that my skin feels as pliant as I prefer.
Speaking of the mask, it was an interesting gel mask that was as thin as a typical cotton sheet mask so I was actually quite surprised when I put it on. I struggled with laying the two separate parts together, which really shouldn't be a struggle considering that I've been masking for years. But I pretty much had to choose whether I wanted to join the two masks together on my cheeks by pulling the top half down and the bottom part up, losing moisture by my eyes and chin areas. I chose not to do that, so there was a gap on both my cheeks, which was odd. The moisture was great, though, so maybe my face is just too big or something for this particular mask. The face and neck cream were great sealants, and I'd definitely suggest them because I really enjoy heavy moisturizers like these for occasional use (see below). Neither were sticky, which was nice, though I honestly couldn't tell the difference between the pair…
Overall: Good for a one-pack travel set, but I don't think I'll buy it again anytime soon because I struggled with a few parts and didn't love the intensity of the cleanser.
Skinfood Peach Sake Toner
I had seen this a few years ago and wanted to try it out but never did, so here was my chance. I decided to try it at night only while I used a tea tree toner in the morning, since I really like feeling refreshed before going to bed and the peach extract smell sounded like the perfect thing. The extract and rice sake are meant to minimize shine and the appearance of pores, and I didn't really notice anything much aside from a pick me up of the scent and refreshing moisture. But in retrospect I also didn't freak out about my pore size so much while using it, so I'm wondering if the one-two punch of a tea tree based toner with this one actually did minimize the appearance of my pores.
Overall: Finished the bottle and can't wait to buy another! Even if it has no real affect on pores, it's like a candy pick-me-up in a bottle format for my skin.
Secret Key Snow White Milky Pack
I don't honestly understand why anyone would ever use this. I've used Secret Key creams before, and this one smelled and looked like caked on sunscreen. The pack didn't really wash off once I used it, leaving white residue. Which I guess is supposed to whiten your skin? I stopped using it after one use because it just confused me…
Overall: I gave this to a friend who is into skin whitening, but it definitely wasn't for me.
Labiotte Mini Wine Lip Tint in Rose Coral
Wine+color=love. 'Nuf said.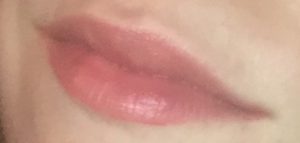 But actually. I've mentioned these lip tints before in KultScene articles, because they're really great and filled with color. You need to reapply them pretty frequently, especially if you're eating, but even if they fade away a bit they're still really lovely.
Overall: Color is pretty and subtle with a dash of pop, but it's a stain that doesn't seem to last as long as some others. I'm fine with reapplying, but that's a personal preference.
Missha Time Revolution Travel Kit
This contains travel size bottles of the fabled Missha Time Revolution First Treatment Essence and the Night Repair Science Activator Ampoule. I know that everyone loves the essence, and I even bought a larger bottle to really give it a chance… But I haven't really seen any noticeable change in my skin. That said, I also haven't diligently been using it because it feels a bit too light and I've been using a heavier serum to offset the weird state my skin is in due to humidity and too much AC from New York's summer.
The Night Repair Serum is similarly nice but… Not really noticeable? I assumed it'd be more viscous. Would have to get a bigger bottle to really see if it has any effects.
Overall: I'm still using the essence and like the feel of its rather light, watery consistency, so if I notice any changes I'll update.
Skinfood Honey Lip Treatment
So… I was really excited because I used to use a honey bomb ampoule that was amazing (the Shara Shara one, it's since been impossible to find) but this didn't really smell or taste like honey. It was extremely sticky, but didn't seem to moisturize my lips as much as I wanted. Unlike a normal lip balm, it seem to just coat my lips rather than actual moisten them. It was kind of weird… I tried it out for a while but eventually threw it away…
Overall: Not the best. Doesn't really seem to rehydrate lips as much as just sit atop of it like sticky honey.
Papa Recipe Bombee Honey Mask
I really liked the honey theme, but this one, unlike the lip treatment, actually smelled like honey. Like, ready to dip the apple in the honey. It was a pretty basic cotton sheet mask otherwise.
Overall: Pleasant scent, pretty average viscosity and moisturizing effect. If I saw it, I would probably buy it because it left my skin feeling supple.
Polotam Water Gel Extra Force Brightening Mask
Honestly, I used this and it was like every other sheet mask out there. I didn't notice any brightening, but it was nice as a moisturizing mask.
Overall: Basic brightening sheet mask. Not much else to say.
Sample: Polotam Deep Moist Cream
I actually took this one with me overnight and it was really nice and thick. I love the smell of it and the there's a variety of botanical extracts including oak tree sap, rosemary, lavender, and eucalyptus to help hydrate, calm, and brighten the skin. I usually use gel moisturizers, but I could see this being ideal for the middle of a frigid New York City winter.
Overall: I may invest in a full-size of this in winter, but it's honestly simply too dense for the summer in New York City.
Overall: Definitely a fun subscription box to try out, and I really enjoyed being able to try out a few things. The Skinfood toner is now one of my faves because of this box, but there are a few things that I felt I could either do without or didn't really notice their impact. I also would prefer to see less of the brands I've already heard a lot about (Skinfood, Missha) but that said I really did enjoy getting a chance to try out some products that I thought I was familiar with but haven't really given a shot to in the past.
The sample item was provided by Bomibox, but all reviews are based on the tester's individual opinions. Email [email protected] for more details relating to sponsoring products and posts.
Have you tried, or do you want to try, any of the products that I received in this Bomibox? Let us know in the comment section below and be sure to subscribe to the site and follow us on Facebook, Twitter, Instagram, and Tumblr to keep up with all of our posts.
https://kultscene.com/wp-content/uploads/2017/10/Untitled-design-13.jpg
768
1024
Tamar Herman
http://kultscene.com/wp-content/uploads/2018/02/KULTSCENE-LOGO-2018-TRANSPARENT-RED.png
Tamar Herman
2017-10-04 06:18:28
2017-10-04 06:35:33
K-Beauty Review: Bomibox Subscription Box