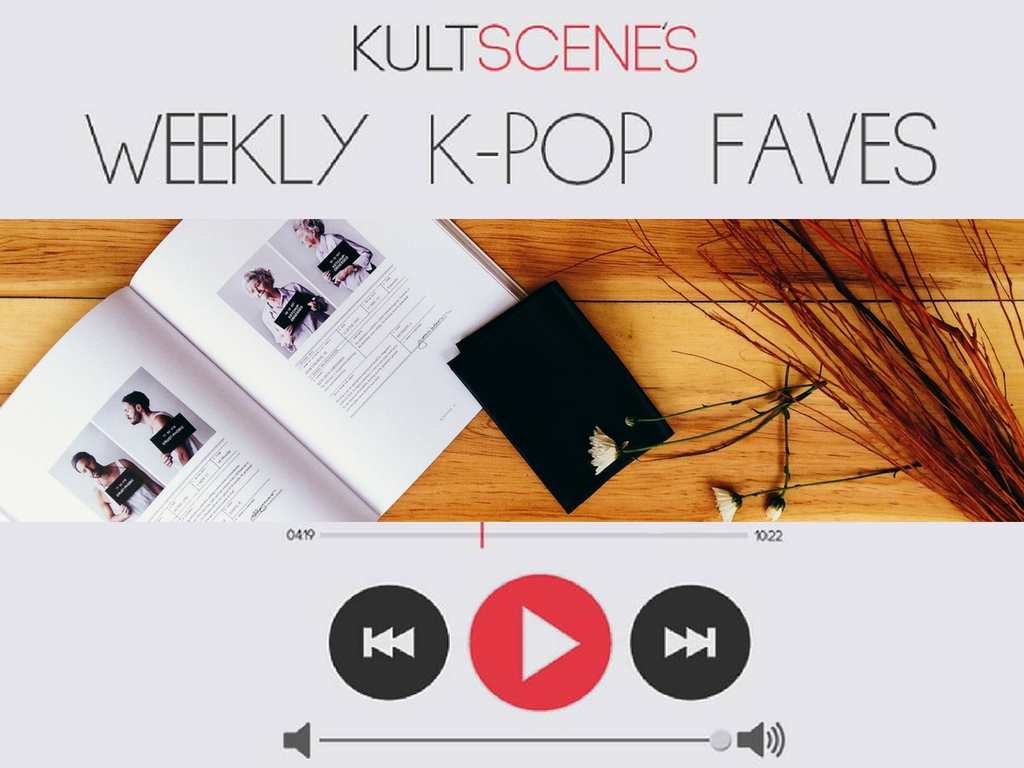 As the end of the year inches closer and closer, so does the wintery weather and K-pop's seasonal tunes have begun in earnest. Both B1A4 and Dok2 released wintery singles this week, while Sistar and Zico (plus Crush and Dean) also returned with songs that are perfect to listen to at this time of year.
"A Lie" by B1A4 (Released Nov. 27)
When it comes to B1A4 making a comeback, there's no doubt that this group will deliver. They may be a bit lesser known internationally than some other K-pop boy bands, but the group's production creds and their harmonious vocals actually make them one of the most solid acts in the industry. Their newest song "A Lie," co-written by Jinyoung and Baro, combines B1A4's quirkiness with their more soulful side, resulting in a wintery rock ballad that plays with with subtle electronic melodies before resulting in the building chorus. Like many of B1A4 songs, "A Lie" gets better with each listen so as to pick up on each nuanced beat. The accompanying music video is shot beautifully and combines seamlessly with the song to depict a short, yet meaningful, story.
–Tamar
---
---
"Put it Down" feat. Kim Hyo Eun, Chang Mo by Dok2 (Released Nov. 24)
Despite the new drama Entourage (yes, a "remake" of the American TV series) getting bad reviews, the soundtrack is pretty solid. One of the newest releases brings Illionaire Records' Dok2, featuring rappers Changmo and Kim Hyo Eun. "Put it Down" strays from the heavy trap sound Dok2 has been using for awhile and slows it waaaay down. His flow has never been that hard-hitting, but paired with this almost dreamy beat makes it a pretty laid back track. For lack of a better word, "Put it Down" is a pretty refreshing track in Dok2's repertoire. And since I'm already resorting to cliches, I'll go onto saying it's perfect for the season. It's great to see Dok2 leave the club and the flexin' for a bit.
— Alexis
"One More Day" feat. Giorgio Moroder by Sistar (Released Nov. 22)
I only realised it now, but Giorgio Moroder's move into K-pop should have been something we were all looking forward to for a long time. His trademark electro disco sounds have influenced the majority of the big producers in K-pop and they would fit just about any group he could get his hands on. So it was great to see him pair up with vocal heroines Sistar for this project song, "One More Day." He mixes his two favourite sounds for an EDM inspired disco track, where Hyorin's "woah ohs" recall the discoballs, while his synths are modern and heavy. It's produced as well as you might expect, but falls short of being great thanks to the attempt to meld these two styles. But its highs are greater than its lows and even better is the lesbian-revenge music video that comes with it.
— Joe
---
---
"Bermuda Triangle" feat. Crush, Dean by Zico (Released November 27th)
This is the collaboration I've been waiting for. I'm also trying everything in my might not to type everything in caps lock right now — the feels! A few things I absolutely love about Zico, Crush, and Dean are their versatility and the passion that oozes out of their souls for music. We all know Zico is always 200 percent when it comes to his raps, and Dean's vocals are sweet like honey, but, excuse me, Crush? What did you say? "Y'all fake bitches tryna act like me." That part in the song caught me off guard the most but how is it that I actually don't hate it and wish he'd spit more fire like that. At first, I was contemplating on not tuning in for the MAMA Awards coming up this week but, I mean, if their live performance is going to be as lit as this song and music video are, then hell yeah I'll wake up at the crack dawn to witness what's about to be an epic stage!
And, oh, I mean, I'm sure you've already noticed, but can we talk about how visually appealing these guys make this kind of plain video? Well, maybe minus Zico's grills. Zico wasn't kidding when he said "paint a perfect picture." If these three showed up at my local church, then I'd attend mass every Sunday, even though I haven't gone in over eight years. Whoops.
— Tam
What was your favorite song of the week? Share your thoughts in the comment section below and be sure to subscribe to the site and follow us on Facebook, Twitter, Instagram, and Tumblr to keep up with all of our posts.
https://kultscene.com/wp-content/uploads/2016/11/K-POP-3.jpg
768
1024
KultScene
http://kultscene.com/wp-content/uploads/2018/02/KULTSCENE-LOGO-2018-TRANSPARENT-RED.png
KultScene
2016-11-27 19:13:01
2016-11-27 19:13:02
Weekly K-pop faves: November 21-27