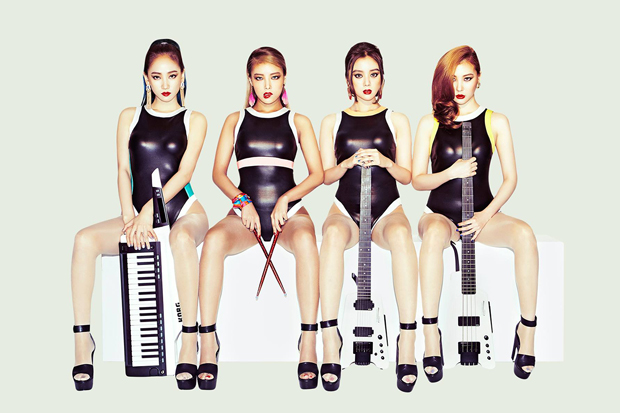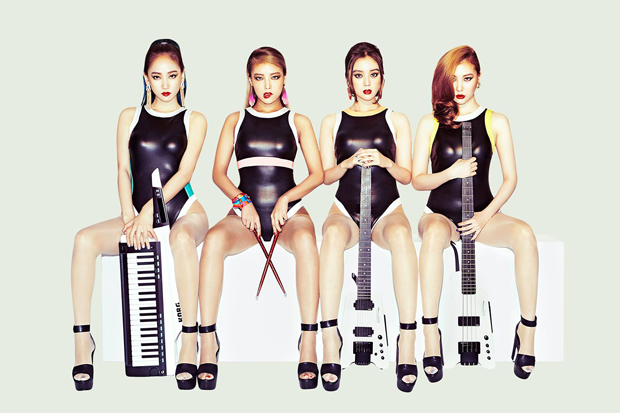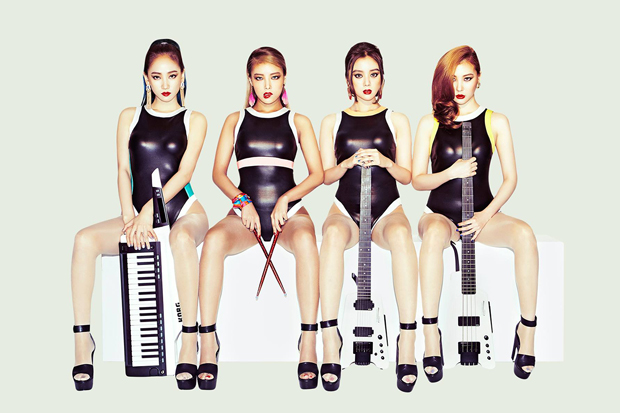 Few K-pop groups have such a cohesive body of work as the girl group Wonder Girls. The use of time's relationship with music was a central element through their entire career, as highlighted in songs like "Nobody" and albums like Reboot, in which they proved exactly how they were queens of the concept. Five years later, Reboot still holds up to the testament of time.

Looking back at "Nobody," the 2008 Wonder Girls single that was the group's breakthrough and an important mark in the history of K-pop's relationship with international audiences, the impact of the track was an interesting artistic paradox. The concept for the song and music video was inspired by the 1960s, but bringing up a "concept" was something fairly new in K-pop. Basically, the Wonder Girls used something "old" stylistically to inaugurate something new.

"Nobody" wasn't the Wonder Girls' first time tapping into "retro" sounds, as that was the basis for much of the act's music, but it was definitely their most impactful song at the time it was released, resulting in remakes in Mandarin, Japanese, and English, and it would go on to become the first K-pop song to make waves in the world's biggest music market chart, U.S. Billboard's Hot 100 singles chart.

Seven years later, the group would stay true to their retro signature with their third studio album Reboot. But make no mistake: sticking to the old formula by no way meant they'd be in their comfort zone. Reboot introduced Wonder Girls' final group formation, made of Yubin, Hyelim, Sunmi, and Yeeun as a band, with all members playing instruments after several prior lineup changes.
---
---
In terms of sound, Reboot was an album in which they would "go back in time," — more specifically, to 1980s synthpop and hip-hop — as well as celebrate themselves and their career. And what better way than music nostalgia to celebrate the history of a group who would be known as "retro queens?

To hear the ladies singing "We're back" over an old school hip-hop beat on the track "Back" was a super cool sonic metaphor: the Wonder Girls were back to going back in time. Indeed, what they did best.

Reboot would be full of these interesting semiotic parallels. The album's title, as well as songs like "Rewind" and "Gone," and the general musicality all hint at the past, while, interestingly, bringing the ladies's most empowered and outspoken version to date. From beginning to end, all tracks would fit perfectly in '80s throwback playlists of a wide range of genres that were popular in that decade, be it Miami bass and freestyle ("I Feel You"), electropop ("One Black Night"), hip house ("Oppa"), old school female rap ("Back"), Japanese city pop ("Faded Love"), or Debbie Gibson-ballad style ("Remember").
Whether you're familiar or not with the genres and the times the album evokes, it's hard to resist the bubbly synths, reverbered drums, and catchy vocals; this is definitely an album to dance to. But Reboot is also worth remembering for bringing powerful affirmations of the members's autonomy as K-pop idols and creatives.

The very fact that this comeback presented the members as a band was symbolic, as the members co-wrote and co-produced all 12 songs in the album. Commonly, bands are made of musicians who perform authorial works, while in K-pop, authorial work is not really the norm — although it's definitely less rare nowadays than it used to be. The merit in performing music made by others is its own discussion. But for the Wonder Girls, Reboot was an important album in the sense of giving them a platform to share their perspectives about their place in the K-pop industry. As one of the key names in the history of K-pop, their perspectives are indeed valuable.
---
---
You can see the ladies' presence in the music and in the lyrics, and they sounded like they were really enjoying being themselves and the unique position they were in. But it's also good to hear them addressing their own perceptions, as well as how they were affected by people's perceptions of them. For example, in "Back," Yubin raps about the expectations on their comeback (in a verse she would later repeat in her participation in the reality show Unpretty Rapstar 2), and Hyelim does wordplay on the world "idol," whose pronunciation both parallels the Korean word for "children," and also evokes the word "doll," to denying being either of those things. For things like that, alone, Reboot would be an interesting album — but, more importantly, it is fun and the music is great.
It would be, sadly, the Wonder Girls's last studio album — the group would disband one year later. Today, Sunmi is a successful soloist, Yeeun still releases music while also writing for artists like Twice, Yubin has her own record label, to which Hyelim was the first signed artist. To see them currently in such control of their lives is reminiscent of their 5-year-old masterpiece: a record in which they challenged their audience, and, mainly, challenged themselves, just like they continue to do until today.

What are your thoughts on Reboot? Let us know in the comment section below and be sure to subscribe to the site and follow us on Facebook, Twitter, Instagram, and Tumblr to keep up with all of our posts.

KultScene is a writer-driven website dedicated to creating a platform where diverse voices' takes on K-pop can be heard. If you like this post and would like to see more by helping support KultScene's writers fund, please email us for more details.
https://kultscene.com/wp-content/uploads/2020/09/8c4bfa39296aaeb7825712e001020e8bbb15e68f.jpeg
413
620
Ana Clara Ribeiro
http://kultscene.com/wp-content/uploads/2018/02/KULTSCENE-LOGO-2018-TRANSPARENT-RED.png
Ana Clara Ribeiro
2020-09-16 13:04:27
2020-09-16 13:04:33
Time flies: 5 years of Wonder Girls' 'Reboot'