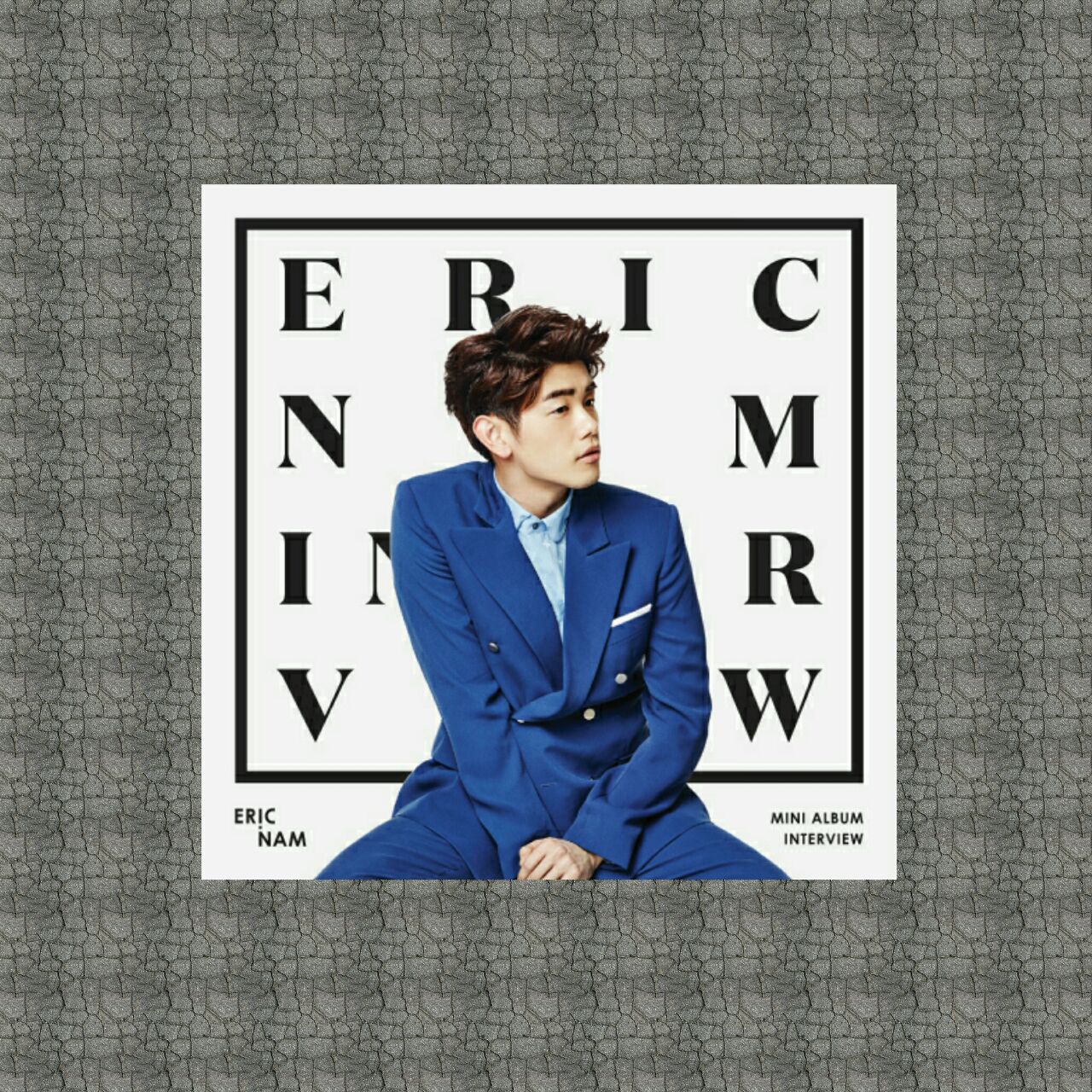 Popular Korean MC-singer Eric Nam recently came back with his mini-album "Interview"and is maintaining a high spot on local music charts despite strong competition posed by other returns by idol groups such as GOT7. It's great news for a largely underrated singer like Eric Nam, especially because "Interview" is a marvellous album that's proved its worth in the chart rankings.
"Interview"
This opening track kicks off the album brilliantly with a "feel-good" vibe that is complemented by Eric's smooth voice and muted instrumentals. The lyrics wittily describe the first meeting of a guy and a girl by framing it as an interview, which is clever in itself because Eric has conducted numerous interviews throughout his own career. It's adorable yet romantic to listen to, much like the creative lyrical video that accompanied the song.
"Good For You"
The cheerfulness is dissipated by the time we reach the single of the album but it is no less well done than the first track. With a soft and jazzy piano introduction Eric carries the song in a relaxed manner, fully expressing the simple lyrics of the song. The song is quiet for the most part, but at the emotional climax of the track Eric displays his trademark high notes. The music video for this track is shot beautifully with a very romantic and vintage lighting. The main story of the video centers around three particular characters; a tired ballerina, a worn out barista and a hopeless office woman. As Eric croons his song over the radio and the three characters listen to it they are encouraged and energized. While not fully relevant to the song itself, it makes for a sweet plot and a great watch.

---
---
"Stop The Rain"
"Stop The Rain" is a marked difference from Eric's usual laid back style but it's a difference that is much welcome in this album. It starts out softly but the tempo is upbeat from the start and intensifies as the song goes along. The chorus is structured in an unique way but is catchy and addictive. With meaningful lyrics that speak of failure and hope along with Eric's powerful vocals, this is easily the best and most memorable song of the album.
"No Comment"
Rounding out the album we have a song that returns to how this album started but in a more depressing and somber fashion after the excitement of meeting someone for the first time fizzles out betrayal and heartbreak start to creep in. This is exactly what Eric tackles in his last track. The skilful use of the phrase "No Comment" draws back to the initial idea of "Interview" this heartbreaking track pulls out all the stops in the form of emotional high notes, string instrumentals and a quiet closure.
---
---
Overall Thoughts
Eric Nam has effectively outdone himself with this short album that managed to stay cohesive and keep a high quality throughout. I'm looking forward to his future releases (and am desperately hoping that he will gain more attention with this album) and his continued growth as a musician.
What did you think of his album? Share your thoughts in the comment section below and be sure to subscribe to the site and follow us on Facebook, Twitter, Instagram, and Tumblr to keep up with all of our posts.
https://kultscene.com/wp-content/uploads/2016/03/eric-nam.jpg
1280
1280
Anna Cheang
http://kultscene.com/wp-content/uploads/2018/02/KULTSCENE-LOGO-2018-TRANSPARENT-RED.png
Anna Cheang
2016-03-28 04:44:23
2016-03-28 04:44:23
Eric Nam's 'Interview' Album Review