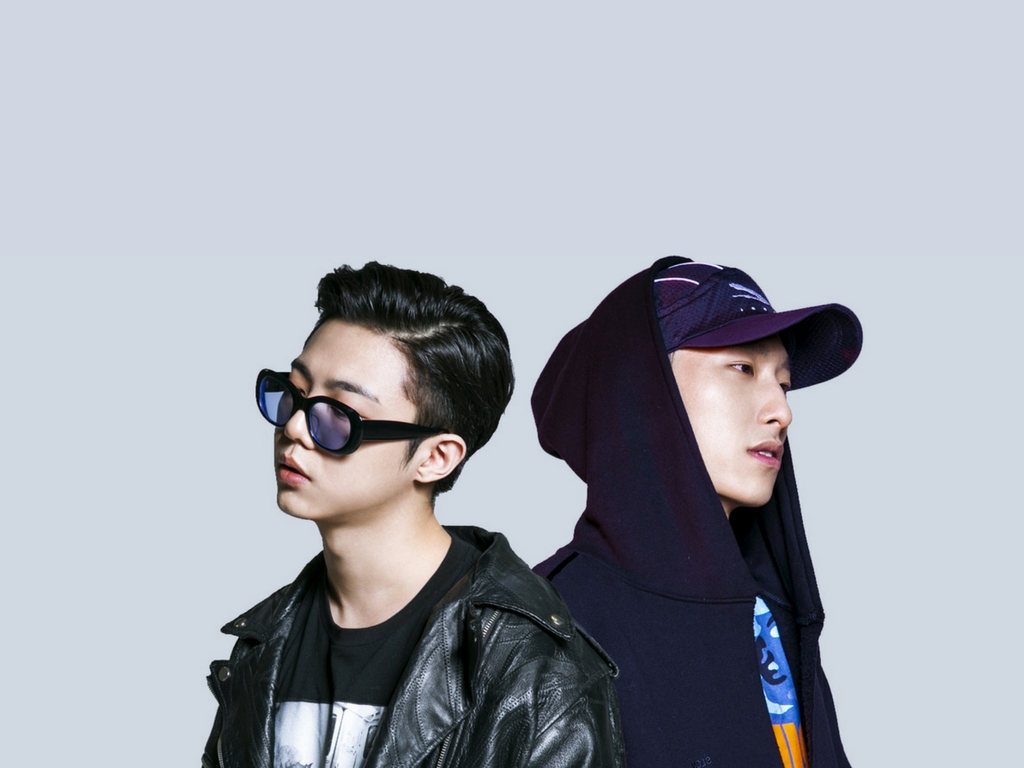 Korean Hip Hop Super Stars Giriboy and Blacknut are coming to Cali! They will be the main stars at the WESKE K Hip Hop Fest 2017 San Francisco & Los Angeles. These two have been making waves in the Korean hip hop scene for quite some time now and gained international recognition when they participated in Korea's first hip hop competition show, the popular Show Me The Money.
The U.S has been fortunate enough to continuously get waves of getting Korean hip hop for the past few years due to its popularity. However, this will be Giriboy & Blacknut's first solo performance stateside. The multi-talented rappers will be performing at Live 333 in Los Angeles on March 24th and The Grand Nightclub in San Francisco on March 25th. So if you want a chance of getting in and seeing your favorite performers, check out ID God identification cards online for a great night out.
WESKE is still selling tickets, so you haven't missed your chance yet. Get tickets to either San Francisco or Los Angeles, right here. Tickets are nearly sold out so make sure to buy them up quickly! For more details, you can also visit their Facebook page.
We seriously can't wait for this reunion, but in the meantime here are 5 things we want to see at the shows:
Giriboy Collaborations
Giriboy has collaborated with everyone in the game. Seriously, he raps, he sings, he writes, he produces. Is there anything this boy doesn't do? PLUS, with a long list of special guests, you know it's going to be crazy. If you're not familiar with Giriboy, there are so many out there, including this one from Monsta X's pre-debut reality show, No.Mercy. We'll let the music speak for itself. What's your favorite Giriboy collab?
Blacknut's performance of "What Can I Do" and "Beenzino"
Although Blacknut was known for his unapologetic and raw behavior in Show Me The Money 4, he showed us there's much more to him than his no chill personality. During the finale he debuted his song, "What Can I Do" featuring female rapper and singer Jessi. This honest rap to himself talks about the difficulties one can face when chasing your dream. The performance itself is dope but what really gets us are those lyrics!
The song "Beenzino," which is about Blacknut's desire to be like the famous Korean rapper
Beenzino
, showcases Blacknut's skills and humor. AKA everything we love about him so much. He always shows us just how down to earth he is. Honestly, how could we not love this song? We're all fanboy/fangirl of someone, right?
---
---
Giriboy's Smile
Talented with a charming smile? You know we couldn't leave this off our list. Giriboy is talented and an absolute charmer. If you attend either show, feel free to spam @KultScene with pictures of his pearly whites… (You only think we're joking!)
Blacknut's Unpredictability
Known for his crazy antics, we can't wait to see what Blacknut pulls off in California! There's two nights for Blacknut to surprise us, and we'll eagerly anticipate what happens! Maybe he'll pull us on stage and give us pillows? You never really know with him…
Everyone Going Crazy on Stage
Korean hip hop has a raw, unfiltered energy that makes us love it so much. Bring that energy to Cali's nightclubs, and you know that the show is going to be crazy! We can't wait to see everyone wilding out and stage and joining them in the crowd!
If you miss out, we feel bad for you son. We got 99 concerts, but ain't missing this one.
What's your favorite Giriboy and/or Blacknut song? Share your picks and thoughts in the comment section below. Be sure to subscribe to the site and follow us on Facebook, Twitter, Instagram, and Tumblr to keep up with all of our posts.
https://kultscene.com/wp-content/uploads/2017/03/Untitled-design-10.jpg
768
1024
Angie Mills
http://kultscene.com/wp-content/uploads/2018/02/KULTSCENE-LOGO-2018-TRANSPARENT-RED.png
Angie Mills
2017-03-23 11:05:56
2017-03-23 12:56:47
5 things we want to see at the Giriboy & Blacknut K-Hip Hop Fest