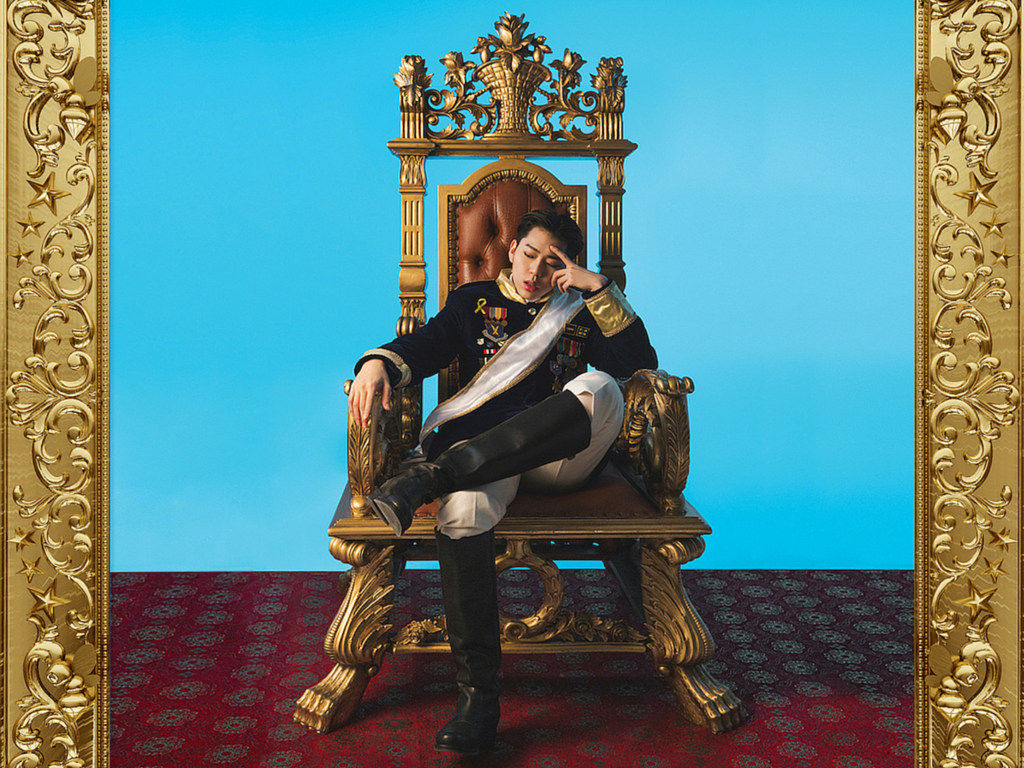 Without a doubt, 2015 was Zico's year. He featured on just about every other hip-hop and R&B release, he coached his own team on Mnet's rap competition show "Show Me the Money 4," and he released his positively-received album "Gallery.". Indeed, the Block B member was everywhere — and deservingly so. In the last couple years, Zico has established himself as a rapper without the word "idol" being attached to the title. In addition, he's also a pretty dope producer. Because even if he was very much involved in the creative process behind Block B, getting rid of the "idol" tag is hard when it comes to other career paths.
And after many trials and tribulations, we have now arrived to the era of Zico. In the short time since he launched his solo career, Zico has graced us with many instant classics and other less appreciated ones, to put it mildly. So now that the public has accepted him as an artist, let's explore, what are Zico's best and worst singles?
8. "Tough Cookie"
The tasteless use of the Confederate flag and derogatory term aside, "Tough Cookie" ain't that good. I mean, we get it, Zico. You're a legit rapper who got into an idol group to make it big. "Tough Cookie" is your first solo single as an established artist; this is your moment to show what you've got… Which apparently is a stereotypical parody of "what hip-hop is." #ThugLife setting and attire? Check. Heavy bass? Check. Grillz and girls shaking their asses? Double Check. Hanging out with all the badass homies? You know it! However, there's nothing less gangster than calling yourself a cookie, even if it's tough.
The track itself is, at best, a basic hip-hop song. Certainly not the worst out there, but with all it's negative aspects, it's just better to overlook it altogether.
---
---
7. "Boys and Girls"
Fortunately, "Tough Cookie" is Zico's only bad song. "Boys and Girls," however, is an enjoyable song with a colorful music video. It was number one for the longest times on the Korean music charts, after all. And yet, I can't help and think this sounds like one of the multiple singles that Korean-American rapper Jay Park released last year, while Zico released "Boys and Girls" in November. I'm not saying Zico copied Jay's style, but the similarities to songs produced by Jay Park's label, AOMG, is uncanny. Maybe hanging out with said crew rubbed off on him? And, again, adorning yourself with lots of girls around, very hep-hap.
Despite this, "Boys and Girls," as mentioned before, is a fun little song with an easy-to-follow and catchy hook. Would've been perfect as a summer release.
6. "Yes Or No"
Dude, I know you're really hot in the hip-hop scene right now and deserve your kudos, but why are you attacking me for a "Yes or No" answer? Moreover, the jarring beat enhances the aggressive feel of the song, and yet, it's perfect to jam to in a hip-hop mosh pit type of thing. Not to mention the animated music video, even though short, has cool visuals. The video revolves around the theme that "Yes or No" is a sarcastically narcissistic single just for kicks. Hopefully, now that Zico has established that he's a dope rapper and producer he can stop reminding us with every single how great he is and that he started out in an idol group. And yes, Zico, the answer is "yes."
5. "Pride and Prejudice"
Within his discography, "Pride and Prejudice" is a breath of fresh air. The music video is not all about Zico, the lyrics don't boast about his career and self, and the music is pretty chill. His flow is more laid back and allow Zicoto present his views on romance more effectively. Moreover, Suran's addition at the chorus gave it a nice touch of soul and delicateness that stands out when compared to the previous songs I've discussed.
4. "Well Done"
"Well Done" is another slowed and toned down song that lets the lyrics and Zico's flow take center stage. It's difficult to go wrong with a song were you bare it all for the audience and talk about your struggles. Good thing "Well Done" has that rawness and realness that make these types of tracks special and relevant. This is the perfect way of showing off what you accomplished — by putting it into context with the hardships you went through. Because of this, "Well Done" seems authentic and not self-absorbed.
---
---
3. "Eureka"
2015 was a good year for Zico with all his collaborations and he even saved the best for last by releasing the album in December. And within "Gallery" was another very popular chart topper, "Eureka." I mean, how can you go wrong with Zion.T at the chorus? But regardless of the popular artist's involvement, "Eureka" is pretty solid. Zico delivers his hard hitting bars while also delivering a Jazzy and bouncy beat. Also, having a fun music video for a stellar track only make the finished product all that much better.
2. "I Am You, You Are Me"
Visually, "I Am You, You Are Me" is the prettiest music video we've seen from Korea so far in 2016. The soft colors, the awesome styling, the cute little story; it's ethereal. However, it doesn't seem and sound very Zico-like. It made me think of softer rappers like Crucial Star. And yet Zico completely owned it, especially when he sped up the tempo in key places. And if this is a new direction he's willing to include to his repertoire, I'm all for it! It would honestly be number one if not for the fact that, as of right now, it's too unique and not very Zico. From Zico's creamy vocals to the twinkling sounds and subtle percussion, "I Am You, You Are Me" is as smooth as they come.
1. "VENI VIDI VICI"
Now this is what we expect and love from Zico. "VENI VIDI VICI" is in fact the successful and cooler version of "Tough Cookie." The revindication, if you will. They're both hard hitting anthems where he disses the haters and promotes himself. I already went over why we should all forget about "Tough Cookie," and "VENI VIDI VICI" helps with that. Where the former came off as aggressive and tacky, the latter features Zico rapping in a fast but nonchalant way, which reflects that he doesn't have anything to prove anymore. It doesn't rely on cheesy hip-hop concepts done millions of times to seem cool, it just is. Sure, this music video also features girls dancing around him, sure, but at least it exudes personality and, more importantly, originality. "VENI VIDI VICI" show show much Zico has grown in the last two years and how he's learned from his mistakes (except for those braids… but that's another story!).
He came, he saw, he conquered, indeed. This is Zico at his best.
What's your best and worst Zico single? Share your picks and thoughts in the comment section below and be sure to subscribe to the site and follow us on
Facebook
,
Twitter
,
Instagram
, and
Tumblr
to keep up with all of our posts.
https://kultscene.com/wp-content/uploads/2016/02/Untitled-design-1.png
768
1024
Alexis Hodoyan-Gastelum
http://kultscene.com/wp-content/uploads/2018/02/KULTSCENE-LOGO-2018-TRANSPARENT-RED.png
Alexis Hodoyan-Gastelum
2016-02-04 19:31:36
2016-02-04 19:31:36
Zico's Singles Ranked Worst to Best