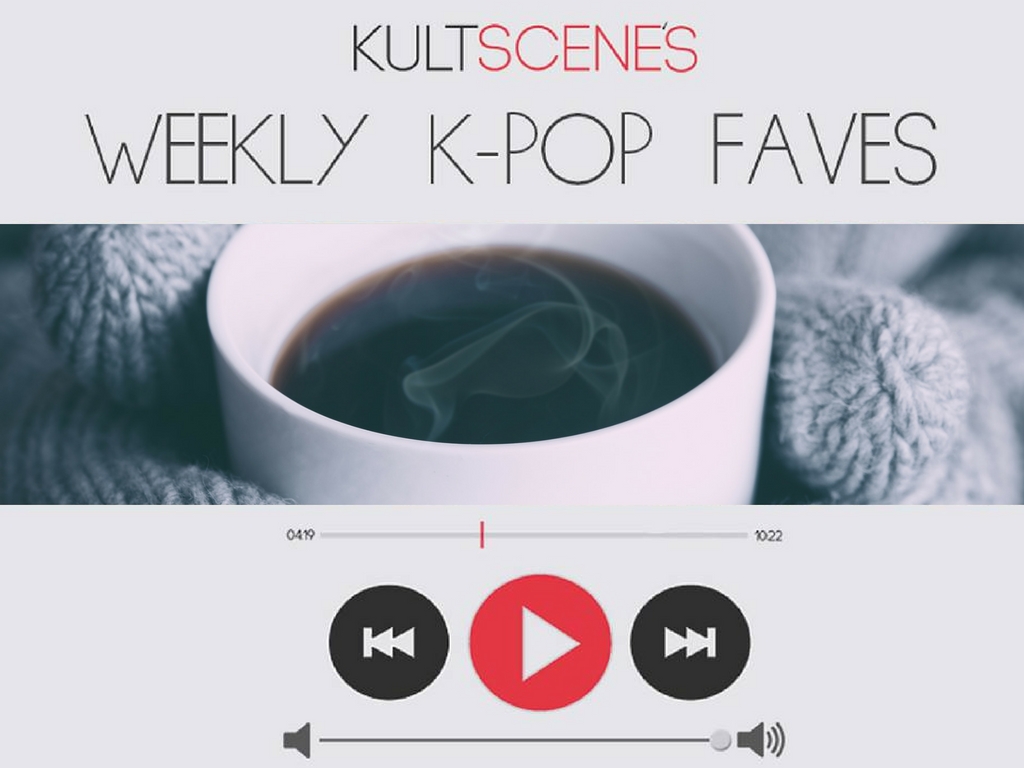 The winter blues may be affecting everyone as we move deeper and deeper into December, but Weekly K-pop favorites playlist, courtesy of KultScene's staff, is all about beating the blahs via some of our favorite artists. 10cm, Suran, and Jessica, formerly of Girls' Generation, all released new music this week that our writers were fans of.
"Winter Bird" by Suran (Released Dec. 7)
I really like when other artists bring Suran in to sing a verse or the chorus on their songs. A full length Suran track, however, is difficult for me to get through (namely, "Paradise Go"). Her tone is just too much to endure for me for 3 minutes straight, it seems. That's why when "Winter Bird" dropped this week, I was pleased. I love her voice in small pieces, so I really wanted to like her solo work, and that was achieved with this release. The fact that it's stripped of all frills and elaborate beats allows Suran's voice to soar and stand on its own. Not to mention each note is full of every emotion imaginable. Am I sad? Am I inspired? Am I happy? I don't know! But it got me in the feels. With "Winter Bird," my will to keep rooting for Suran is restored.
— Alexis
---
---
"My Eyes" by 10cm (Released Dec. 9)
I was thrilled to hear the gentle strumming of 10cm's new song as it played in the background of one of the best dramas of the year, Goblin. Kwon Jung Yeol's vocals set the mood perfectly in "My Eyes," a love song that, both through its lyrics and the light-hearted instrumental melody, relays the fluttering emotions related to the start of a new relationship. 10cm became associated with springtime thanks to their recent hit "What The Love?", but "My Eyes" is a romantic melody for every season.
— Tamar
"Wonderland" by Jessica (Released Dec. 10)
For her sophomore mini album release, Jessica uses "Wonderland" to further cement her individual sound as separate from that of her Girls' Generation days. The song follows a similar formula as that of her debut track "Fly," but with more influences from EDM "Wonderland" establishes Jessica's own signature sound and gives her some room for innovation and variation. Not to mention, the "Wonderland" theme creates a continuing story with her debut release, because Jessica longed to find a "winter wonderland" throughout the "Fly" MV. From visuals to music, Jessica is continuing to show us her own unique musical prowess through her solo releases.
— Kushal
What's your favorite song of the week? Share your thoughts in the comment section below and be sure to subscribe to the site and follow us on Facebook, Twitter, Instagram, and Tumblr to keep up with all of our posts.
https://kultscene.com/wp-content/uploads/2016/12/K-POP-2.jpg
768
1024
KultScene
http://kultscene.com/wp-content/uploads/2018/02/KULTSCENE-LOGO-2018-TRANSPARENT-RED.png
KultScene
2016-12-11 18:59:21
2016-12-11 19:03:01
Weekly K-pop faves: December 5 – 11