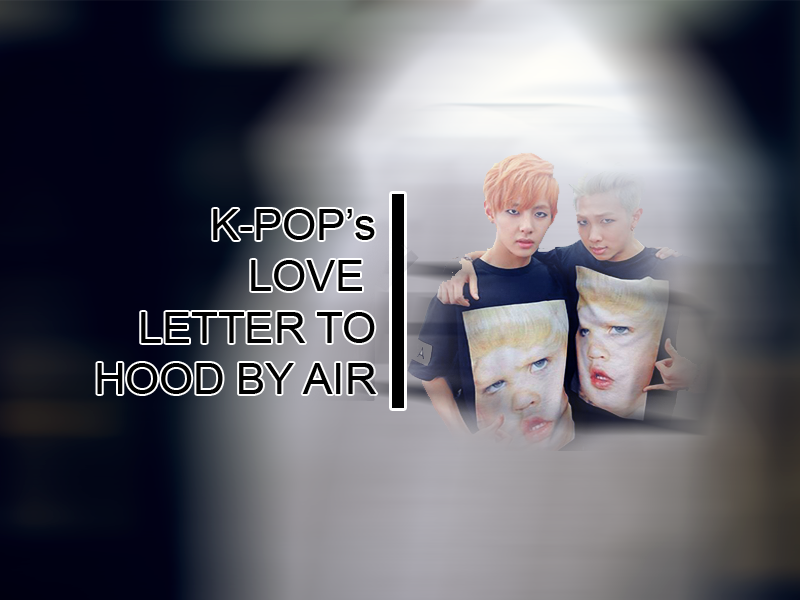 Out of the many fashion houses out there, the particular label Hood By Air has garnered much love from K-Pop stylists recently.  The urban, gothic, and always edgy HBA gets the stylists' attention because of its incredible prints and stage ready statement pieces. Created by designers Shayne Oliver and Raul Lopez, HBA has taken the K-Pop world by storm.
Hood By Air is known for it's obsession with the '90s, their oversized garments, bold graphics, and mixture of styles. Most pieces incorporate punk, bondage, and hip-hop elements in their clothings, thus creating a very unique brand.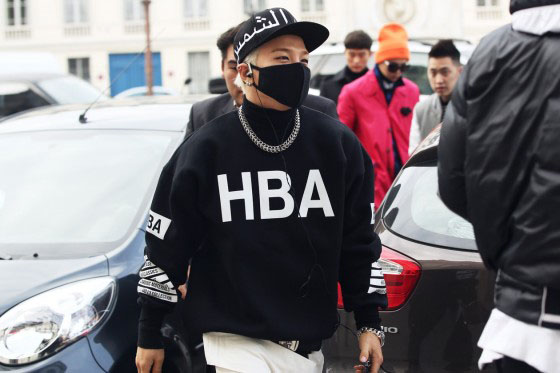 Nowadays, Hood By Air is run now solely by the 26-year-old Shayne Oliver, but that didn't stop him from continuing the label's branding and conquering the world. He knew the whole world was in need of cool and edgy T-shirts, and with Hood By Air Classic's statement pieces, the fashion lovers around the world had a new obsession. The worldwide fashion community, photographers, magazines, and fashion bloggers, started wearing HBA; the label was gaining its well deserved recognition.
The cool kids around the world and celebrities, such as American rappers, A.S.A.P. Rocky and Drake, and pop star Rihanna, began wearing HBA. Moreover, performance artist Boychild did not only walk their runways, but she became a muse for the brand.
It wasn't until 2013, when Hood By Air debuted its first New York Fashion Week collection, that made Shayne Oliver one of the hottest designers in the fashion industry.
With Korea always on the lookout for the next big thing, HBA naturally entered the K-Pop world, and it seems like it's here to stay for a while. 2NE1, SHINee, Taeyang, BTS, EXO, and BEAST are just a few of the many HBA lovers that sport the label on stage and on everyday life. The pieces bring that cool edge that K-Pop artists look for in their outfits. The label pays a lot of attention to detail; you can look at any piece from any angle and you will find something very interesting. This made stylists want to dress K-Pop artists in Hood By Air.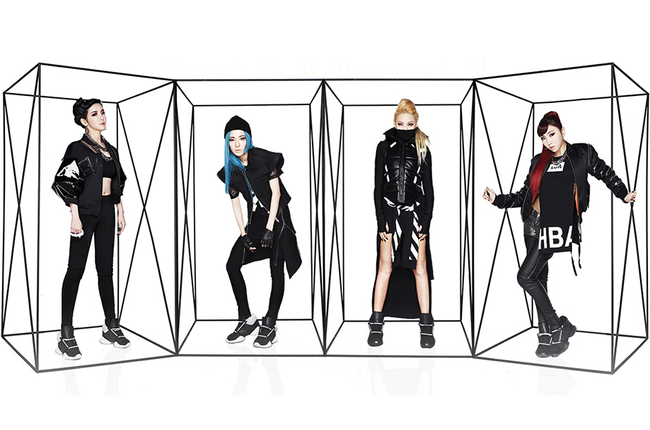 The BTS boys love the brand and they are always wearing it in their music videos, variety shows, and stages. In fact, most of their pieces from their debut, No More Dream, were Hood By Air. Moreover, BEAST also wore HBA on their Good Luck music video, which complemented the soft goth concept they took.
However, with so many K-Pop artists wearing the brand, it gives you a feeling of déjà vu sometimes. You can sometimes see 2NE1's Dara and EXO's Chanyeol sporting the same pieces. With the label having a very cool and distinctive style, you can clearly point out when an idol is wearing HBA.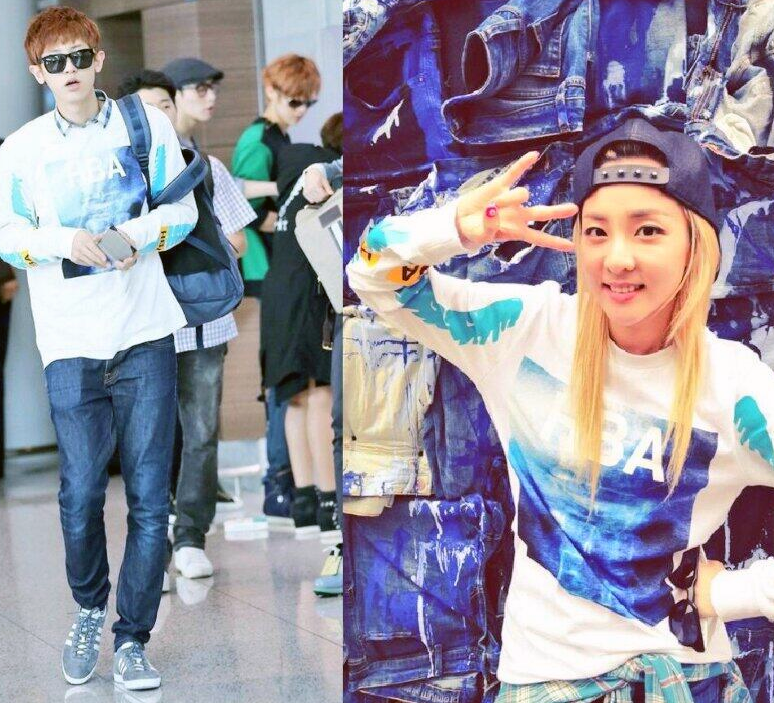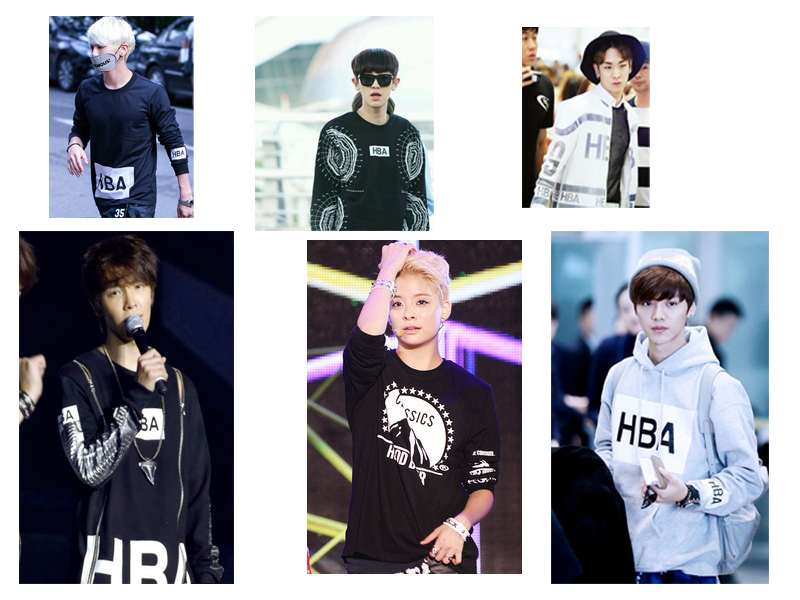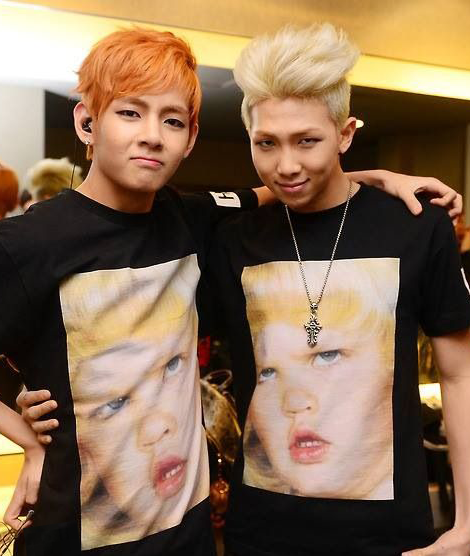 Many K-Pop fans out there have also been spotted wearing HBA, and with the label not being as expensive as others, if you save up, you can be wear the same pieces as some idols. We even caught a fan at this years' KCON wearing a Hood By Air T-shirt, and his overall look made it on KPOPme's best fan fashion list for KCON 2014.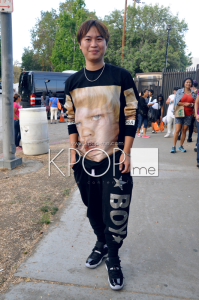 K-Pop idols have surely served as unofficial ambassadors for the brand and have contributed to its exposure as well. Hood By Air has that unique factor that makes you stand out. Their clothes are such big statement pieces, and that's why K-Pop artists love to wear their designs.
Out of all the idols wearing Hood By Air, which one is your favorite? We'd love to hear you thoughts and don't forget to follow us on Facebook, Twitter, Instagram, Tumblr, and Bloglovin' so you can keep up with all our posts.
[Disclaimer: This article was not sponsored by HBA.]
https://kultscene.com/wp-content/uploads/2014/09/kpops-love-letter-to-hood-by-air.png
600
800
Alejandro Abarca
http://kultscene.com/wp-content/uploads/2018/02/KULTSCENE-LOGO-2018-TRANSPARENT-RED.png
Alejandro Abarca
2014-09-20 17:04:09
2014-09-21 01:55:59
K-Pop's Love Letter To Hood By Air