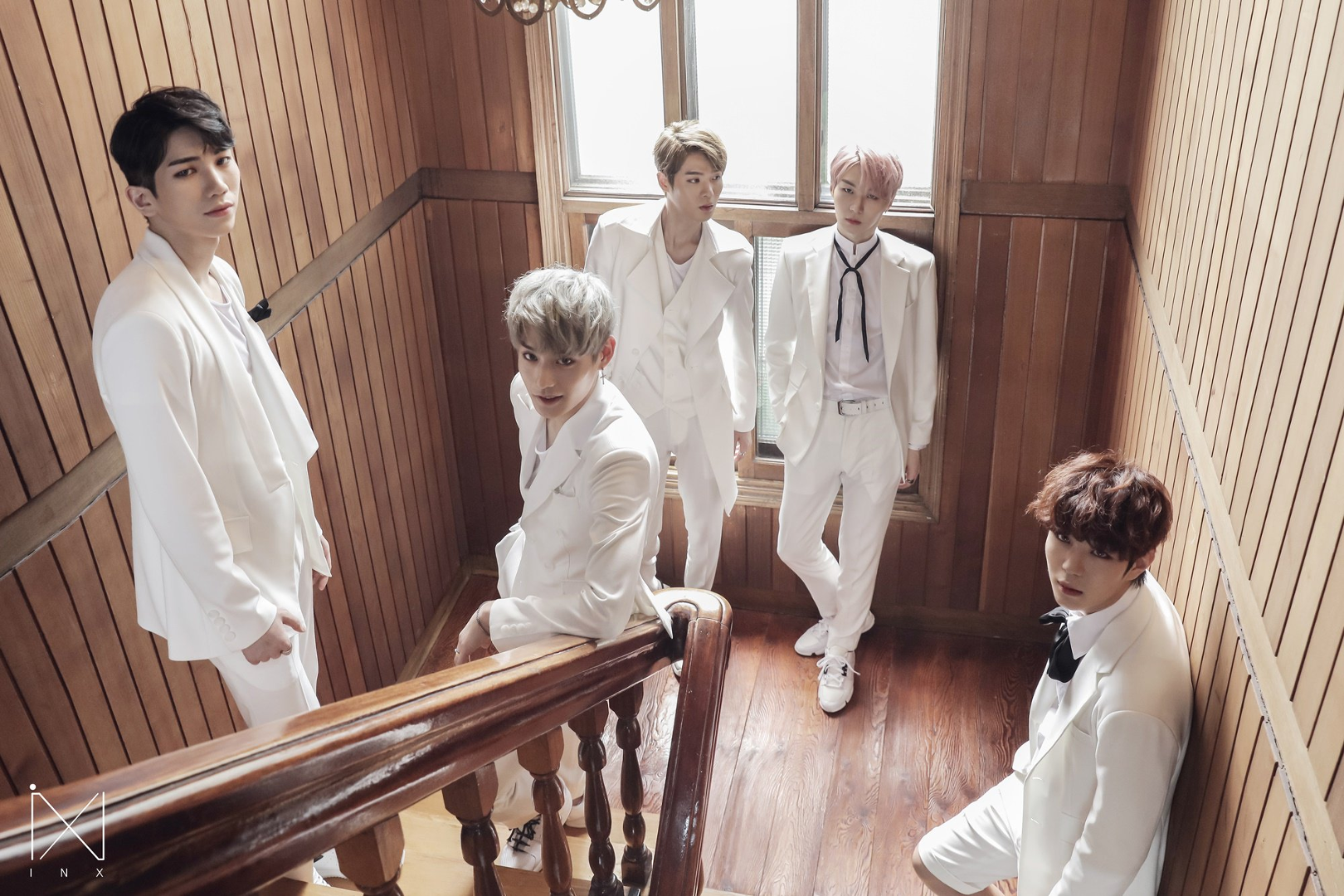 NA Entertainment's five member rookie boyband, INX, debuted on August 1st with "Alright." Sang Ho, Jun Yong, Bon Kuk, Ji Nam, and Win garnered a lot of attention prior to their official debut via promotional appearances in China, as well as showcasing their slick choreography in a dance cover of BTS' "Fire," which was uploaded to YouTube.

Song
K-pop fans who enjoy tracks with an old school late 1990s to early 2000s vibe are really in for a treat with this offering from INX, thanks to the pulsating rhythm and electro-pop sound. "Alright" starts in typical K-pop ballad style, but soon picks up the pace with the introduction of some strong and well integrated rapping. Rock guitars and a synthesized techno dance beat then kick in for the catchy and memorable chorus, after which "Alright" goes through several more changes in tempo and style before the song concludes. The members of INX are between 16 and 21-years-old, yet they display extremely mature and combined powerful vocals far beyond their years and it will be great to see where they go from here. The rappers also have an edgy flow and complement the vocalists perfectly, but Jun Yong is clearly the group's standout performer. The lyrics of the song talk about the struggle to move on from memories of a past girlfriend and the boys interpret the song's emotion in a heart wrenching manner.
---
---
Videography
With a debut song, it is always good to see an accompanying top-notch video, and the one for "Alright" is not only technically and visually stunning, but it also interprets the song's melancholic lyrics on the theme of heartbreak perfectly via lots of symbolic imagery. The intro depicts all five members blindfolded and chained to chairs, demonstrating how imprisoned they are by their angst. The lighting mostly has a pink and blue colour palette, especially when the members are shown surrounded by roses in several different rooms, clearly lamenting a lost love. But this changes to a yellowish hue during the dance scenes to express a more defiant mood. Towards the video's conclusion, INX break free of their constraints and smash a vase of flowers to show they have turned a corner and started to move on with their lives.
Styling
INX's style is classic boyband, with white suits, casual clothes, and black suits high on the agenda. The smart ensembles are mostly worn in the scenes during which the members are restrained or performing choreography, while the casual outfits are reserved for times when INX are looking appropriately distressed. With the white suits only one of the members wears shorts instead of trousers, though they all sport casual white trainers. By way of contrast, the black outfits are worn with eye-catching embroidered shirts, cut off trousers and formal shoes. The simple but stylish way in which they are dressed will no doubt garner the attention of numerous young female fans worldwide.

---
---
Overall Thoughts

INX demonstrate real promise and potential with "Alright." On first listen, it sounds like a mismatch of several genres, but because of the members strong vocal talents, the song works surprisingly well. Moreover, "Alright" does a good job at not only bringing the sounds together but providing each member a chance to shine. It will be a lot of fun to keep watching INX, since several of the member's have truly phenomenal vocals and it will be intriguing to see what they try next. The accompanying music video is shot in a tasteful and artistic way with high production values, while the members' good looks will go a long way in helping them reach their target audience of teenagers and young women. This impressive debut is well worth a listen!


Share your thoughts in the comment section below and be sure to subscribe to the site and follow us on Facebook, Twitter, Instagram, and Tumblr to keep up with all of our posts.
https://kultscene.com/wp-content/uploads/2016/08/INX_debut_group_teaser.png
1080
1620
Eve Backhouse
http://kultscene.com/wp-content/uploads/2018/02/KULTSCENE-LOGO-2018-TRANSPARENT-RED.png
Eve Backhouse
2016-08-18 23:02:16
2016-08-21 21:47:19
INX's 'Alright' music video & song review