Summer is ending and for some of us fall is in the air. Sweaters and scarves are slowly making their comebacks. If you're like me, you're not quite ready for summer vibes to end. Our favorite K-pop idols have served major looks this summer as they gracefully navigated between various concepts and trends. Their style is coveted by many fans across the world. Honestly, who wouldn't want to replicate swagger that oozes power, innocence or something in between?
From fierce to playful, there's a statement accessory for everyone. Idols are at the forefront of fashion and inspiring us to be the best versions of ourselves no matter the season. These summer trends perfectly transition into fall and are a hint for what's to come.
Bright Colors
Neon was an essential color in comebacks for this summer. Vibrant and cool, the hue showcased dominance in music videos and added a little flair to airport fashion. For fall, neon gloves and boots are a great addition to any wardrobe.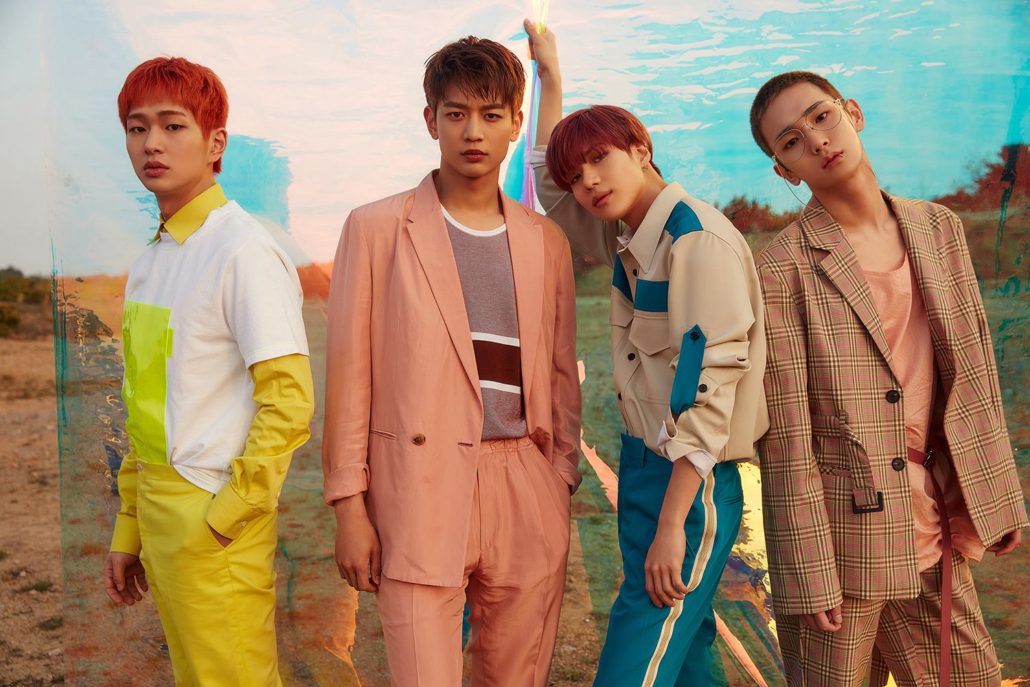 ---
---
Oversized Sleeved Shirts
From airport fashion to variety shows, shirts with oversized sleeves have been a staple piece for our favorite idols. Their size makes them cozy without being too stuffy making for fall's warm days and crisp evenings. If you want to add a twist to an oversized button-down with oversized sleeves, try tucking in half of the shirt for work-ready chicness while remaining casual. This trends duality in masculinity and femininity makes it a fall essential.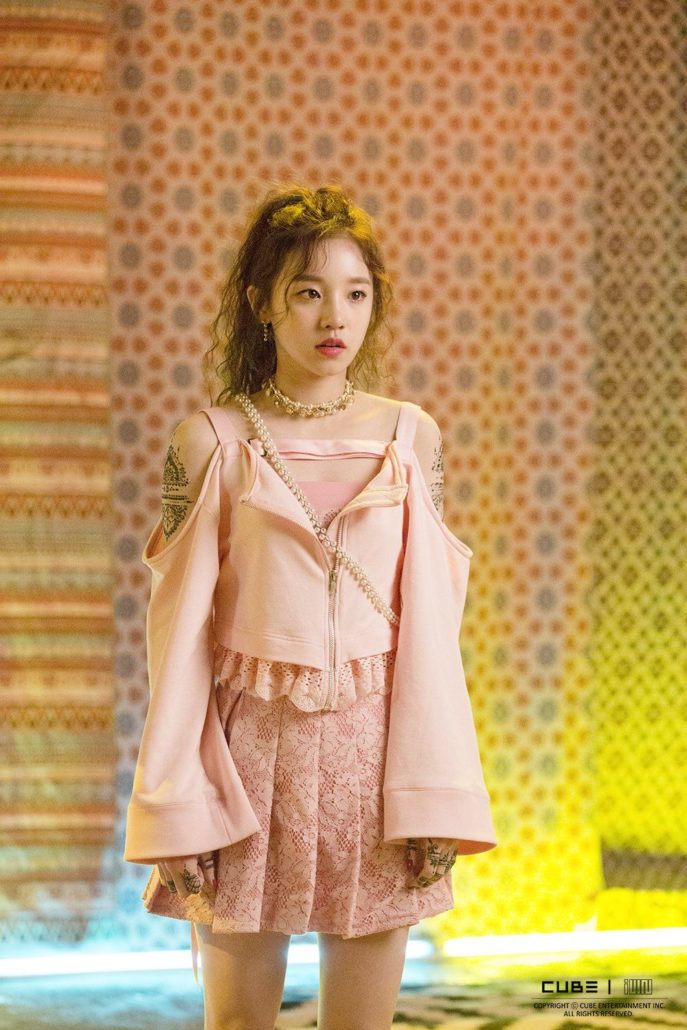 Bold Thigh-Highs
Thigh-highs are the last thing anyone would want to wear in the sweltering, blazing heat. However, female idols proved thigh-highs are an all-year-long staple. Red Velvet's Seulgi and BlackPink's Rose wore bold thigh-highs as the focus of their outfits. Rose's floral booties and Seulgi's bold blue made us green with envy as we watched them strut in confidence to beat of their songs.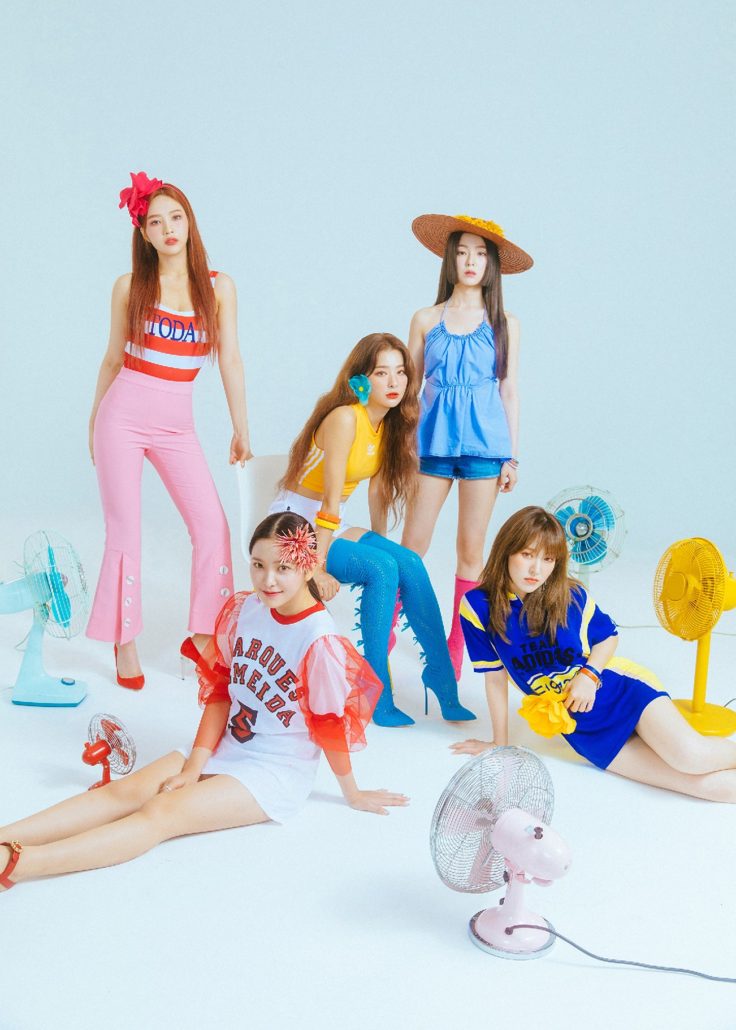 Sequins
Sequins have been a popular choice for idols this summer. BlackPink taught us unconventional ways sequins add edge to any outfit. Often perceived as feminine, sequins are the underdog in fashion. From shorts and rompers to crops and boots, idols show sequins can take the average girls night out outfit to new heights.
---
---
Statement Jewelry
From Mamamoo's Moonbyul's squared royal blue earrings to G(I-DLE)'s Soojin's oversized pearl necklace, statement pieces were all the rage this summer. They added a bit of quirkiness to the sweetest outfits. However, pairing different earrings together with your fall look will turn heads. Whether you buy a pair of hooped earrings at Adina's Jewels or an old pair from a thrift store, earrings are in this season! Mismatched earrings provide a subtle fierceness. DIA's Somyi captivated fans with her odd pairing of earrings.
What are some fashion trends heading into to fall with you? Let us know your picks and thoughts in the comment section below. Be sure to subscribe to the site and follow us on Facebook, Twitter, Instagram, and Tumblr to keep up with all of our posts.
https://kultscene.com/wp-content/uploads/2018/10/Screenshot_2018-07-09-16-15-09-1_35_201807091622350ivJFA.jpg
671
1000
Nnehkai Agbor
http://kultscene.com/wp-content/uploads/2018/02/KULTSCENE-LOGO-2018-TRANSPARENT-RED.png
Nnehkai Agbor
2018-10-02 11:23:54
2018-10-16 16:03:27
5 summer K-pop idol fashion trends for fall