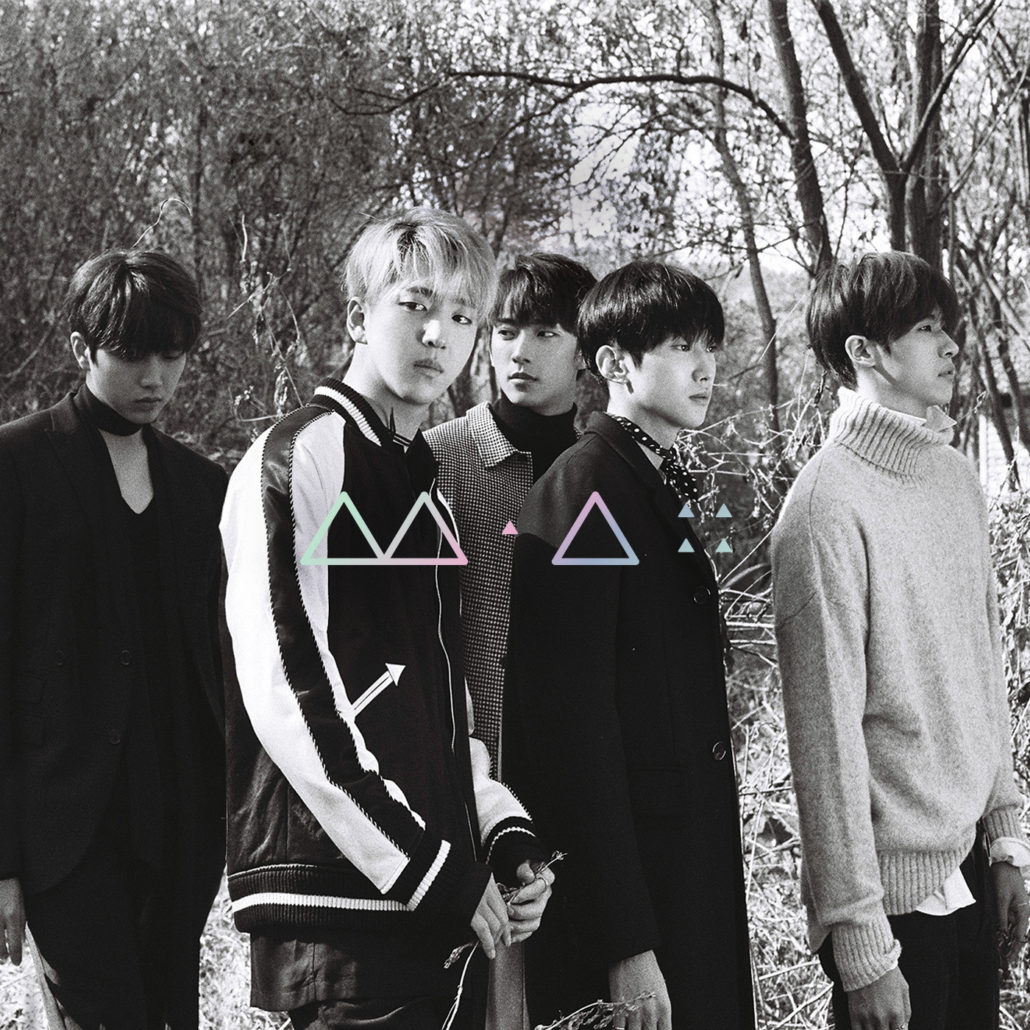 B1A4 always brought something different to K-pop. Of all the boy groups K-pop provides us with, I think this quintet is the one I have personally neglected the most. Their brand of pop tends to lean at a more cheesy ballad angle, which is usually a big turn off for me. B1A4, however, bring a level of innovation to each song that moves them into a space that's hard to define. To start, think of One Direction through the lens of Seo Taiji's eyeglasses.
Their leader Jinyoung can probably be thanked for this as his move into producer and composer has not stopped their great run of form. New album Good Timing is probably their best to date. It's a seriously smooth and diverse long player that retains a sense of playfulness on every track. Best of all Jinyoung and rapper Baro are all over the track list's credits, a clear reason as to how they perform so well in their niche.
---
---
The album opens with one of K-pop's patented abstract intros. "Intro" is an interesting little instrumental. A hollow percussive sound taps out a slow beat as sci-fi beeping synths fade in gradually. Those synths are the first sign of B1A4. They're familiar to fans as a sound they use a lot, especially to contrast with their other signature instrument, the electric guitar. All of the different instruments seem to be reversed. This creates an odd atmosphere, a certain feeling of anxiety that is supplemented well as we move through the album.
Naturally the album then moves into lead single "A Lie," a not quite ballad about an ending relationship. Like the intro suggested there's a longing to Jinyoung's lyrics that have accepted the loss even the pain carries on. Musically "A Lie" is B1A4 at their best. Mixing slight electronics with a band allows a balance of emotions. Pulsing processed drums provide a constant to the verses, giving them freedom to move around whether it's the member's vocals or Baro's raps. The drums take a backseat for the chorus as it provides the emotional brunt of the song, Jinyoung's falsetto pining as he says he was lying all this time.
"A Lie" epitomizes B1A4's sound so well that they can move onto different, newer styles in the rest of the album. Tracks three and four provide some lovable pop. "Moment I Fall For You Again" is similar in structure to "A Lie" but takes a more soulful route. Its verses are loungy and its chorus is cheekily inquisitive compared to the passion of "A Lie." By the time "Good Timing" comes along you'll probably wish they had switched it up somewhat despite it adding more to the B1A4 brand. This time it's a bit more '80s, the electronic drums are more clearly electronic, and the chorus has a much more prominent hook. I don't know if I really like it but I do appreciate the fact that they go all out and give it a guitar solo. I mean, it has to be an upside given how few K-pop songs you can play the air guitar to.
"Nightmare" arrives at a great time on the album and probably provides Good Timingwith the impetus it needed to keep it going. "Nightmare" is a hazy reggae track that jettisons the structures and sounds we've gotten used to over the first four songs. Interestingly as well, B1A4 uses synths to create the sound coupled with a classic reggae beat. Eventually reverbing guitars and hammond organs bring the highlight in the second half of the verses. As the title informs us, it's not a sunny reggae track. Not quite on the dub spectrum but there's an uneasiness to the way it sways.
The album's opening half is characteristic of the consistency and skill of B1A4. Their unique flavour permeates throughout an album that does not stop giving. "Sparkling" is synth-led urban pop that goes past just sparkling and pops right out. Shimmering synths lead up to the chorus, which then has a guitar take over funk duties as it becomes more chant-like. Baro shines here along with CNU, whose voice has fragility to it that brings out great emotion. "To My Star" provides the smoothest moment yet, with Its synths well supported by keys to make a chilled slow jam before it picks up again.
"Melancholy" does a great job of masquerading B1A4's anxiety. It's a contradiction of sounds and words that somehow comes together. Similar to their punchy and weird single from 2013 "What's Happening," "Melancholy" has tiny details and big transitions that move the song to place we could never expect. Its effusive synths and dazed vocal delivery constantly clash with the repetition of the word "melancholy." It's a mess of tones and ideas that feels true to the melting pot of emotions that exist in this album.
---
---
The energetic high of "Melancholy" gives way to a more subdued conclusion. Ballads "I Will Find You" and "Together" have some nice intricacies although do nothing to stand out here. "Drunk On You" meanwhile is a wavy hip-pop track that shows how best to make a predominantly rap sounding song sound good with a pop angle. But, let's be honest, put B1A4's vocalists on any track and it'd be hard to not make at least a little delightful.
B1A4's plight is that they are too unique. In Korea they may have once been popular but now that heavy hip-hop and EDM sounds dominate boy groups it's hard to see them finding a lot of success. That being said they may attract a more mature ballad-loving audience looking for something to spice up their usual coffee-shop playlists (no pumpkin spice jokes please). Similar to Beast who were more known at home for their mid-tempo tracks. Even internationally their boy next door image is taken over by newcomers like Astro who appeal to on much easier levels than B1A4.
No matter what though, Good Timing shows the diversity B1A4 can find within their own style. Given the length of a full album we get a number of great ideas and sounds that all mesh well together as Good Timing traces the steep highs and deep lows of any relationship. Songs are clustered together in terms of positive and negative views of the relationship. It's hard to keep up with where they are in the relationship but by the time "Melancholy" comes along it's impossible to even know what to think anymore. In the best possible way, the album itself is as much of an enigma as B1A4.
What's your favorite song from B1A4 and this album? Share your thoughts in the comment section below and be sure to subscribe to the site and follow us on Facebook, Twitter, Instagram, and Tumblr to keep up with all of our posts.
https://kultscene.com/wp-content/uploads/2016/11/kFA16Mu.jpg
1400
1400
Joe Palmer
http://kultscene.com/wp-content/uploads/2018/02/KULTSCENE-LOGO-2018-TRANSPARENT-RED.png
Joe Palmer
2016-11-29 13:42:09
2017-01-10 11:45:31
B1A4's 'Good Timing' Album Review