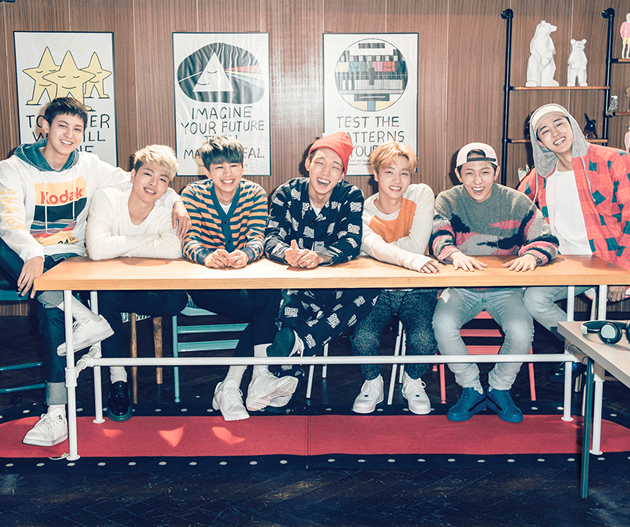 I tried my hand at flash music video reviews earlier this year and I'm back for more. This week, I reviewed music videos released by Korean artists including Girls' Generation's Taeyeon, AA (Aoora & Hoik,) MFBTY, Oh My Girl, 24K, Ailee, Melody Day, and iKon. Each mini review doesn't offer up in depth critiques of the music or music videos, but instead represent this writer's first impressions.
Taeyeon "I"
First off, this music video has four million views already, so I know it's going to be good. Taeyeon is a very talented singer and looks mad adorable as a waitress. The earthy elements and cinematic videography is really lovely. This soft rock thing that seems to be going on is new for Taeyeon, but it's a nice change and it suits Verbal Jint's featured rap. Those sheep are adorable, and I want Taeyeon's outfits to laze around my house in.
I'm not sure if this is a complaint, but it took over a minute to get to a main stanza of the song and hear its sound other than its chorus. I'm a big fan of this sound. The lyrics are inspirational and shows of Taeyeon's powerful vocals in a great way, while offering a really nicely made music video (obviously filmed in Portland.) With fuzzy sheep and a pretty butterfly, there's really nothing I can fault.
The song isn't typical K-pop, which is really great to see SM Entertainment attempting as its artists mature. Also, did she just steal her boss's key after quitting? It doesn't matter, this is a beautiful song and a beautifully shot music video. SM Entertainment really knows what it is doing with these solo debuts and taking time to make sure that everything is stellar.
24K "Super Fly"
This music video got a lot of attention because it was erroneously reported that a member was caught fighting in a club. But oh, they're not in a club but instead being school delinquents. We're going the really strong and powerful, hip hop oriented route that's been so popular in K-pop lately. Am I watching Monsta X? What happened to my adorable "U R So Cute," 24K?
This rap at the beginning is pretty powerful and the visuals are great. I'm a fan of this singing part that bridges into the chorus, but the whistling and thumping sirens could be brought down a few notches. This is a pretty high quality video, which is really nice to see from a group that I've been keeping an eye on for a while, but it seems like they took out all the big guns to just go with what has been trending lately and try to get popular. (Is taking out hip hop tropes K-pop male groups the same as wearing scanty clothes is for K-pop girl groups?)
This is a love song, but it seems like the powerful images and sounds would be better put to singing against the establishment. 24K hold their own in this music video, and this is really a step up in their game.
---
---
Oh My Girl "Closer"
"Cupid" was probably my favorite rookie girl group debut of the year, so hopefully "Closer" will live up to that, both plot-wise and musically.
Nope, we're getting away from the adorable cupids to a really beautiful setting and lovely outfits. Nice dance moves, but I feel like we're moving away from what made Oh My Girl stand out and moving stylistically more towards the trends. Oh wait, I take that back. These vocals are on par with what I expected from this group. The fairytale elements are really nice, and you can tell that WM spent a lot on this (that company never really disappoints).
I'm two minutes in and I've already decided that Oh My Girl should probably be Red Velvet's real competition for the next generation of K-pop queens (okay, maybe that's too much but they really deserve to be acknowledge). This song has really clear vocals that I feel like aren't what most girl groups are putting out today and the members each have distinct images to the point where I don't feel like I'm looking at plastic surgery monsters. Side point, the dance at the beginning and end are really good.
MFBTY "6am"
"WondaLand" is easily one of the best Korean albums of the year, so now that MFBTY is out with a music video for "6am," I hardly need to review this. So this plot is pretty simple, but this is kind of fun to see Bizzy act lovelorn. Oh, and angry. Wow, he's really angry now. This back lighting is a bit irritating and I'd like it for a few seconds, but I feel like it doesn't really feel like "6am" but more likely gives the sleezy bar at 1am feel.
This love story is really nicely done, although I definitely need to watch this again to figure out what is going on at what point in the relationship. This is definitely one of MFBTY's most basic music videos to date, but that's not really such a bad thing. Keep it simple sometimes.
I have to confess that "6am" is probably my least song from "WondaLand," and since I've already confessed my love for this album, I don't have much to say about the music except that I wish MFBTY used less autotune on this song.
Ailee "Insane"
Watching a girl while she sleeps isn't exactly alright and this room is pretty creepy. Oh nevermind, maybe. Work it girl, do rhythmic modern dance moves while some creeper is watching you sleep. Obviously you don't realize he's there. Oh! He's her dream guy, that's kind of cute for a plot of a music video with a really simple setting.
Straight off the bat, this isn't my favorite Ailee song, but she's rocking this dance and I'm very happy that she is getting to sing some R&B, since that's definitely her strength. These lyrics are really pretty and I love this back up chorus. This song definitely reminds me of Mariah Carey, which isn't a bad thing. I see why Ailee is promoting "Mind Your Own Business" more, but this song is a really stellar addition to her repertoire.
---
---
Melody Day "Speed Up"
Melody Day is well known for their vocals, but I saw a screen cap that showed this is a dance song, so let's see how this goes. Because right now, all I see is GOT7's JR. I'm not complaining. Oh wow, this is really a spin.
They look good and not showing too much skin, but they're definitely going the sexy dance song route instead of keeping to their typical ballads. I'm really not in love with this song, it seems very typical and Melody Day has much more talent than this song or video showcases. Maybe if this was three years ago, I'd love the styling and video, but this is just basic K-pop at this point. The outfits are pretty great and they're showcasing a lot of different looks, but it seems just like a really busy music video.
The breaks in the song to tone things down are really cute, but I can't tell where this song is supposed to be going and the music isn't ideal for showcasing their talent. There's a lot of potential, but it feels like every time I expect Melody Day to show off what they have, the song disappoints by taking a vocal group and giving them a KARA or Girl's Day Concept.
Aoora & Hoik of AA "Afternoon Morning Evening" feat. Taeyeon of she'z
The fact that something happened and AA never had a proper comeback after a member left was really disappointing to me, because their previous songs were really great. But now they're back, to some degree, with this. Aoora's had a few solo releases (most of which I was shocked by), but Hoik's voice was the the thing that really caught my attention when AA debuted and this song is starting off soft and gentle, giving him the perfect way to showcase his voice.
This song is really just perfection, it's like AA's "Rollin' Rollin'" all grown up. The video looks like it has a pretty low production value, but it's simple and adorable. The song gets a bit quieter towards the end? I can't tell if that's my audio or something, but regardless, the combination of the pair's voices with Taeyeon's of she'z go really well together.
iKon "Rhythm Ta"
Let's see, YG, bring your game. Oh, I don't love basketball jerseys as outfits in K-pop just because it kind of seems a bit lazy. I get that their comeback is basketball themed, but this comes off as a bit too 90's to me. Definitely not my type of song, but it's nice to see YG trying to get back to its early hip hop routes.
Compared to Winner's debut music video, I feel like this looks pretty cool, but I'm a little bored. Oh, hey, there's a dog! The members look good, but wow there are a lot of dogs in this: I'll take it. This song is groove-able, but definitely not one of my favorite debut songs of 2015, which is a little bit disappointing considering how much YG Entertainment has hyped up iKON. The groups look good, but the repetitive nature of this song doesn't seem like something that we should be waiting for. I'd love to hear more of the vocals from this group, because these few moments where the vocalists sing is really great. Side note, why are only the vocalists blonde? This group has a lot of promise and I see why people like them, but I'm going to wait a bit to see if I like iKON's other songs.
What's your favorite recent song out of Korea? Are there any upcoming songs you'd like to see a quick review of? Let us know in the comments and be sure to subscribe to the site and follow us on
Facebook
,
Twitter
,
Instagram
, and
Tumblr
to keep up with all of our posts.
https://kultscene.com/wp-content/uploads/2015/10/Screen-Shot-2015-10-09-at-10.27.17-AM.png
527
630
Tamar Herman
http://kultscene.com/wp-content/uploads/2018/02/KULTSCENE-LOGO-2018-TRANSPARENT-RED.png
Tamar Herman
2015-10-09 07:29:49
2015-10-09 07:29:49
Flash Music Video Reviews: Taeyeon, 24K, Oh My Girl, MFBTY, Ailee, Melody Day, iKon, AA