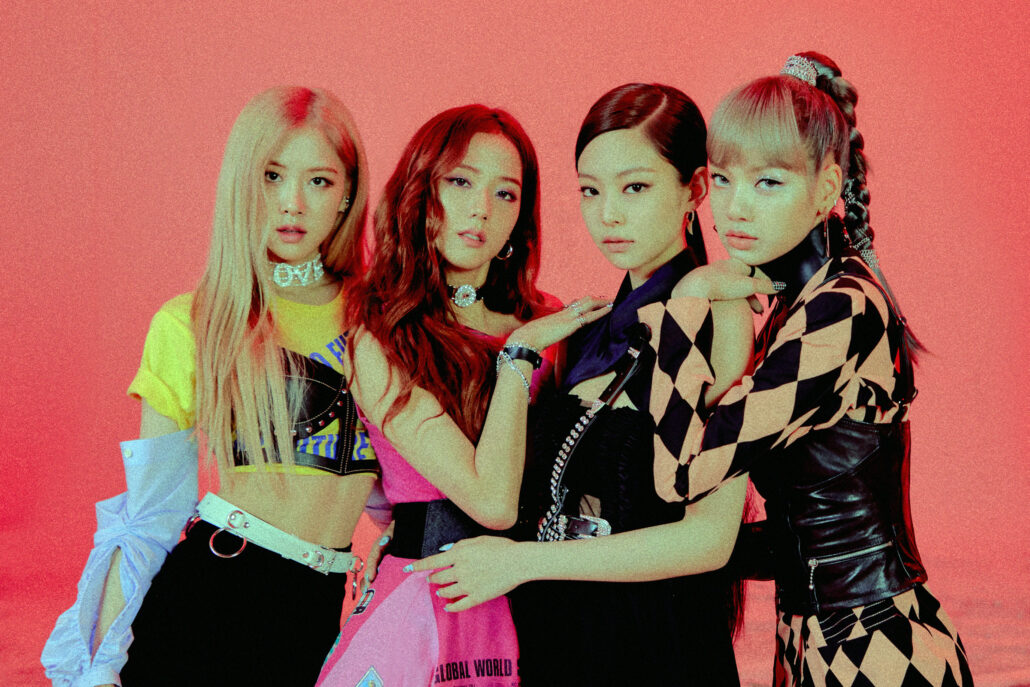 Last year, Blackpink dominated the summer with hit single "Ddu-du Ddu-du." The track pushed the quartet to global recognition with the trap beats, catchy chorus, and a message for haters to back off. Fast-forward to almost a year later, the group has solidified their place as a global powerhouse with a U.S. contract with Interscope Records, a world tour, and a ground-breaking spot performing at the Coachella Valley Music and Arts Festival.
"Ddu-du Ddu-du" might have broken the glass ceiling, but their latest release established them as global players. "Kill This Love" broke YouTube records and scored the ladies' their first number one song on iTunes' songs chart with its hypnotic beat and simple chorus. While the song follows in the footsteps of its predecessor, the EP contains boisterous drums, blood-pumping EDM, and mellow electric guitars that come together to create something that emphasizes Blackpink's beginnings and their promising future.
The Songs

The EP kicks off with title-song "Kill This Love." Roaring trumpets and horns begin the track as Jennie powers into the first versus followed by a youngest member Lisa's captivating rap. The addictive beat is paired with Jennie's beckoning rum-pa-pum-pum for an enticing delivery. Each member holds their own through heavy drums, but members Jisoo and Rosé shine with their unparalleled voices. The two alternate between visceral pre-choruses as the ladies sing of an unsuccessful love. Rosé takes the center with the bridge as the ladies head into a powerful anthem that ends the track. Marching band-like drums meet the groups signature EDM style as they chant, "We gotta kill this love/ Yeah, it's sad but true/ We gotta kill this love before it kills you too."
"Kill This Love" explores how we perceive ourselves in weakness while wishing to be stronger. Ending a toxic relationship of any kind is sensible, but the rush of emotions and attachment maintains a strong grip. Overall, the song gives us Blackpink as we know them but ends prematurely. Listeners are just getting into the groove of the ending break before it fizzles out.
---
---
The sub-title track "Don't Know What to Do" is an EDM overload that listeners haven't heard before. The song leaves out the trap beats, which are a signature for the group. The pulsating beat overpowers Blackpink vocals, but somehow creates a light atmosphere perfect for spring. The beat mirrors the impact of being lost while dealing with the fallout of an event. There's a subtle desperation that echoes in Jennie and Rosé's voices when they sing, "I don't know what to do without you."  
"Kick It" oozes self-confidence with Blackpink taking control of their personas marching to their own beat. This is their moment. The track is an anthem embodying not knowing a good thing til it's gone. They're leaving on their own accord. "Kick It" also takes listeners back to their debut, with the trap beats and acoustic guitar reflecting the same composition found in "Whistle." It's a heavy bass track alternating between constant steadiness and unexpected guitar —an odd mixture that works for the group.      
The EP takes a mellow turn with ballad "Hope Not." The soft electric guitar creates a somber setting that's authentic to the group. It's a slow vibe that fans have missed since "Stay," showing they don't need the flash and gimmicks; it's a stripped down version of them. Jennie starts the track with soft vocals that still remind listeners her position as vocalists. Lisa shows her continuous growth in her vocals taking on more verses. Her vocal placement after Jennie offers an ease after Jennie's powerful voice. Jisoo's finally found her footing and shines brightly in her pre-chorus and chorus moments. Rosé is in her element with this track —a girl and her guitar. She takes the lead as the main vocalist. She and Jisoo grasp the tenderness of the song with brief falsettos.
Finally, the group returns to their signature sound with a trap and EDM heavy remix of "Ddu-du Ddu-du." The composition is an odd, risky pairing that displays YG's hunger for mixing and matching of trends. It's full of climaxes and beat drops that emulate the freedom found when reconciling with one's feelings. It's fun and continues the confident energy from "Kick It." It reinforces the "take no bs energy" that catapulted the group global stardom. The track leaves room for choreography changes that are such to leave fans in awe.   
Overall Thoughts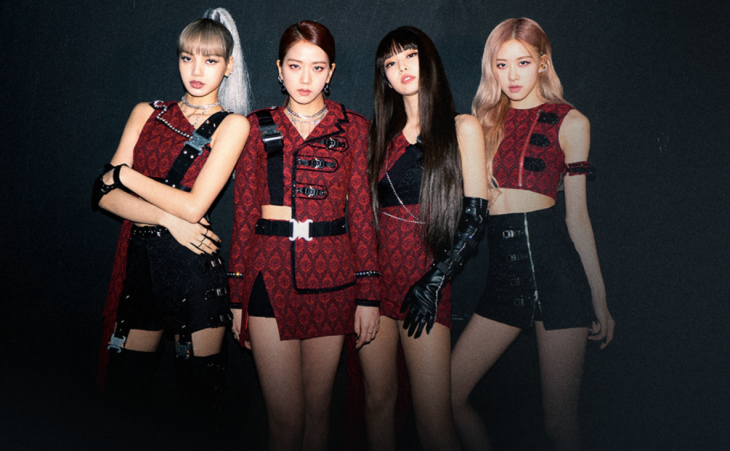 From start to finish, Blackpink tells the story of finding confidence after the end of a relationship. The EP resonates with listeners because we have been, will be, or are going through the emotions and story expressed. You can always find your way back to yourself and tell the story you wish to tell. Kill This Love was a standout moment for members Jisoo and Rosé. They've stepped into their own while maintaining an equal platform with Jennie and Lisa. The latter showcased their versatility as rappers and vocalists.
We haven't seen many sides of them since their debut. Their delivery of rebellious concepts is impressive. They're apathetic yet convey just enough emotion to the audience engaged. Blackpink has attitude. Comparisons to 2ne1 and Big Bang are common for the group as Blackpink's title songs reflect similar tones. The group seems to be a slight hybrid of the two.
---
---
Global Appeal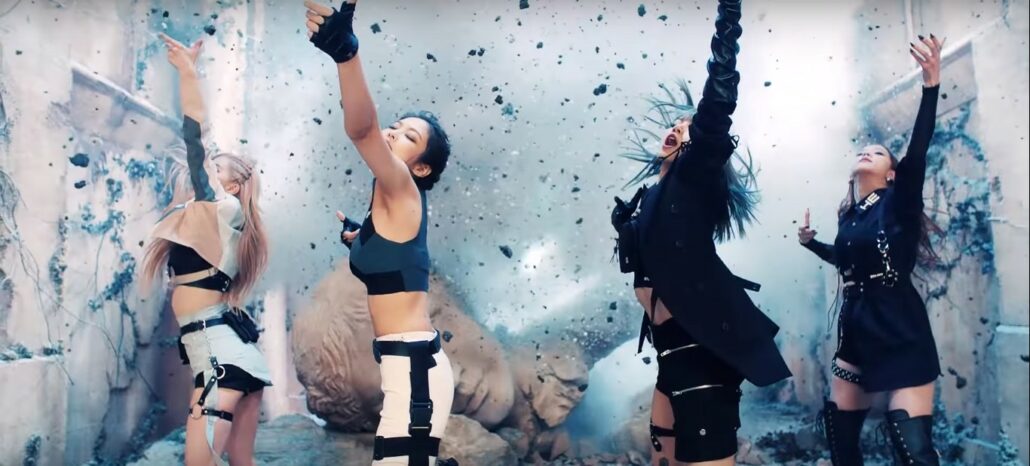 While their move into the global market happened quicker than their seniors, they're not going in fully with a set identity. They're trend-heavy and haven't delivered outside their niche. Strip away the trends and aesthetics, what is left?
Their ability to appeal to America's '90s nostalgia obsession is commendable. They give the boldness of TLC while delivering the harmonies of Xscape.  However, the group's move into the western market shows they're not their colleagues and have the momentum to succeed.
Kill This Love is a glimpse of the group's ability to cater to an expanding audience and potential as artists. They incorporated a sense of vulnerability that had yet to be seen by successfully told an all too familiar story from beginning to end. As Blackpink takes center stage at Coachella and the U.S. leg of their tour, they have an opportunity to show complexity of K-pop beyond the narrow perception the genre's garnered. Blackpink has traded their guns for bazookas and is poised to take the U.S. by storm.
Blackpink's 'Kill This Love'
What was your favorite song on Kill This Love? Let us know your pick and thoughts on the comment section below and be sure to subscribe to the site and follow us on Facebook, Twitter, Instagram, and Tumblr to keep up with all of our posts.
https://kultscene.com/wp-content/uploads/2019/04/blackpink-album-review-e1555471500173.jpg
666
1000
Nnehkai Agbor
http://kultscene.com/wp-content/uploads/2018/02/KULTSCENE-LOGO-2018-TRANSPARENT-RED.png
Nnehkai Agbor
2019-04-17 13:54:07
2019-04-17 13:54:07
Blackpink's 'Kill This Love' EP review